The frame looks very similar to a Claude Butler I picked up for £30.00 a couple of years ago: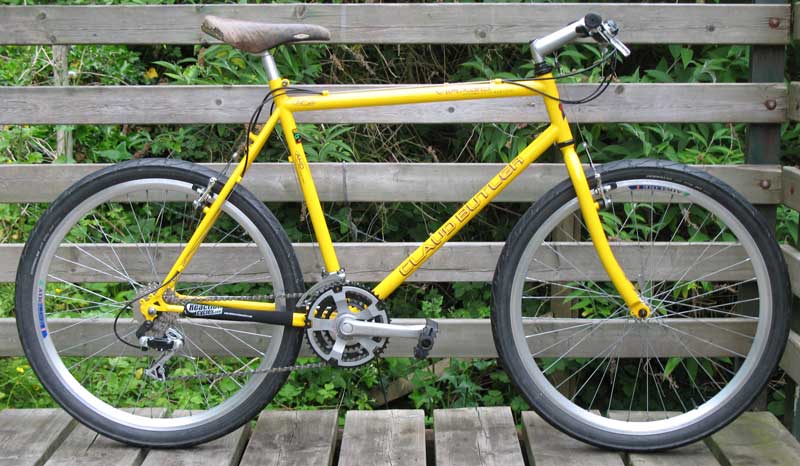 It was in a bit of a state when I got it and I needed to sort out all the bearings and replace the brake and gear cables, but apart from being dirty the frame was virtually unmarked. I've since fitted a rack and mudguards and removed all the decals which were factory fitted crooked and pealing off anyway and use it as my "shopping bike". Mine has a Reynolds 501 frame rather than CroMo and cheaper components than those on your bike.
It's a bit of a heavy beast, 35lbs, in its current guise with 4lbs of Schwalbe Marathon Plus tyres fitted, but I've never had a puncture with them, so I'm happy to make shortish trips without taking a pump, tools or spare inner tubes etc. The frame is a bit big for me, but as I only use it on road it's not a problem and it rides OK.
If it's anything like mine, it will never be a light bike and I wouldn't spend a fortune on it, but it could be practical runnabout and will have limited theif appeal if you use it as a commuter/shopper and have to leave it locked up unattended.
As well as fixing the brakes, I think you should replace the seat stem, it looks bent and could be dangerous.