The Rockhopper arrived yesterday and despite a dose of man flu I dragged myself up to the shed and got stuck in.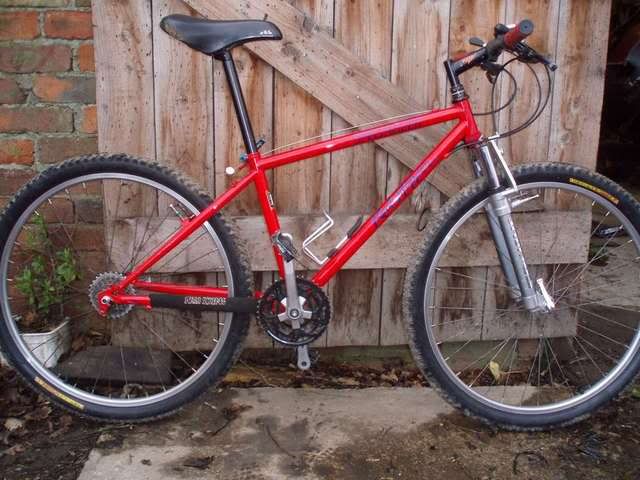 Quite surprised, it was a nice frame, better than described and just needed a quick T cut. There are some scratches but not enough to warrant a paint job- and it is just for er indoors!
I've built it up using the bits and bobs laying about- you know those old XT levers that were a little too scratched to be worth selling and the wheels that came of a bike you'd forgot about. The only things I have bought for it are a pair of Deore thumbies and a set of Cantis (not the ones pictured) and Sithlord donated some nice period Madison Carbon Bars (remember them?)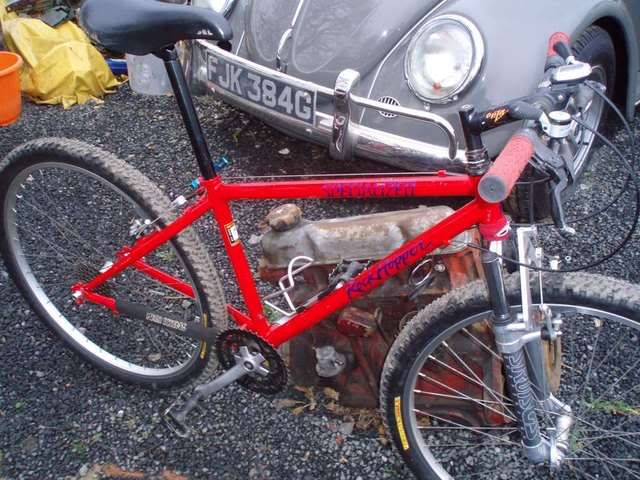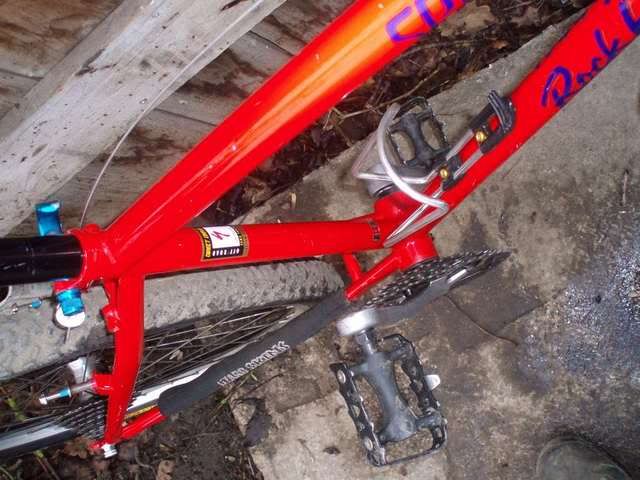 I had it almost built in an hour. BB is shot and I need Front and rear mechs and a better saddle but shouldn't pose any problems. Anyone got owt??
Its a real budget special this one. Added the bills and I have £77 in it so far- not bad eh?
As a little bonus, the Tange Struts had the later long cable hanger that I needed for the Race Struts on the Cannondale, swapped them over and now the straddle on the Dale is at a better angle, and the Spesh looks no worse for it. A nice unexpected bonus!
This is the kind of thing I would have had BITD when I had to save like mad just for a decent bike, never mind the exotic stuff we all have now. I'm going try and track down a few choice period extras- a saddle stuff bag thingy and I have just got a NOS Deore XT Sharkfin in the post this morning.
What do you think so far guys?
Si