Made some progress this morning.
Managed to remove that awful stem first! It was really stubborn (and the quill wedge is still stuck in the forks!) but an hour of huffing and puffing managed to free it. My Surname is Eaton...anyone else think this frame had my name on it??.....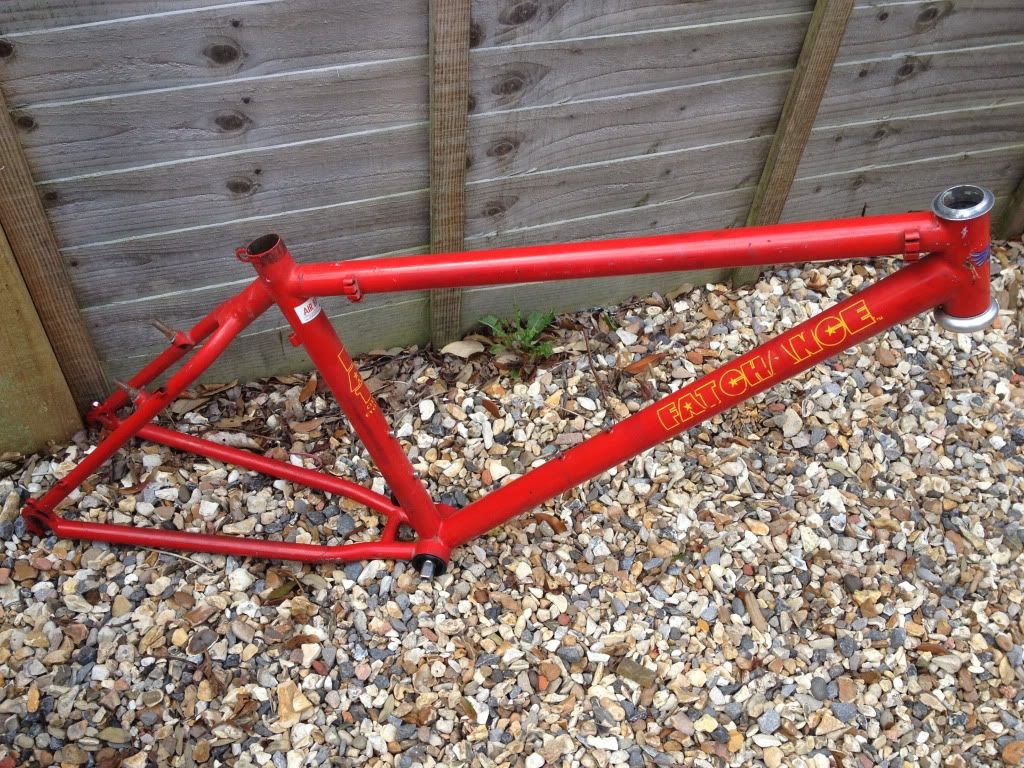 It's a shame that someone had attacked the Stronglight headset nuts with pipe-grips, as they're pretty mangled
I gave the frame a quick clean and looked for any nasties. The worst I could find was the ding in the downtube that I already knew about...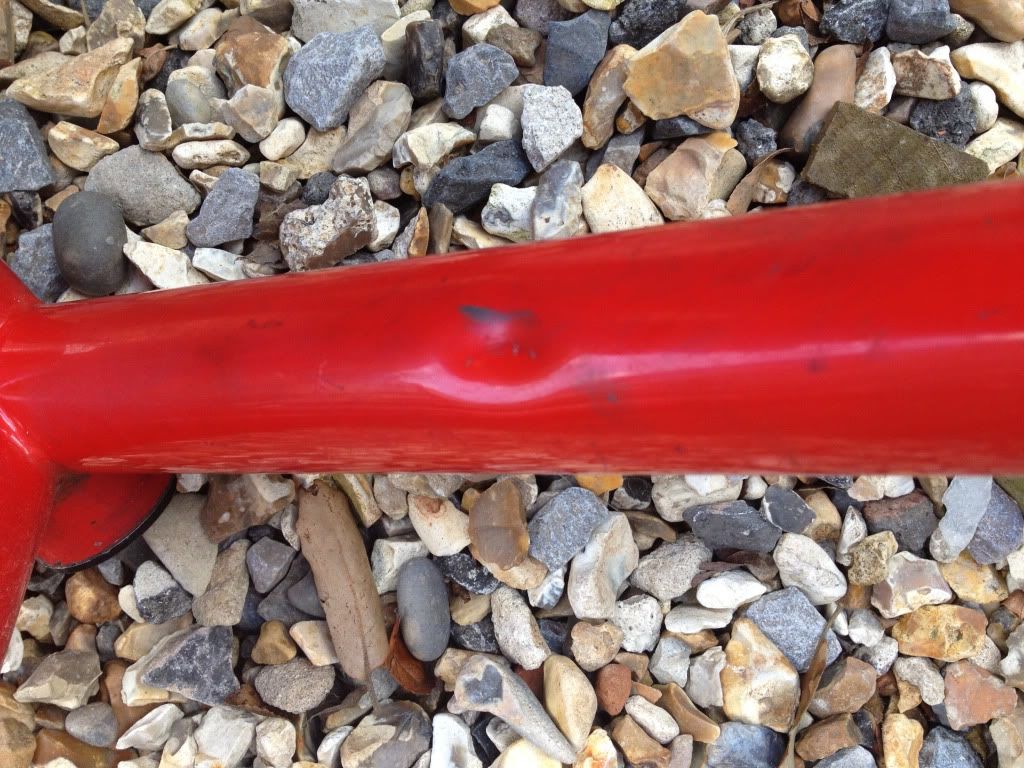 The other area I'm a bit concerned about is this bubbling on the bottom of the seat tube...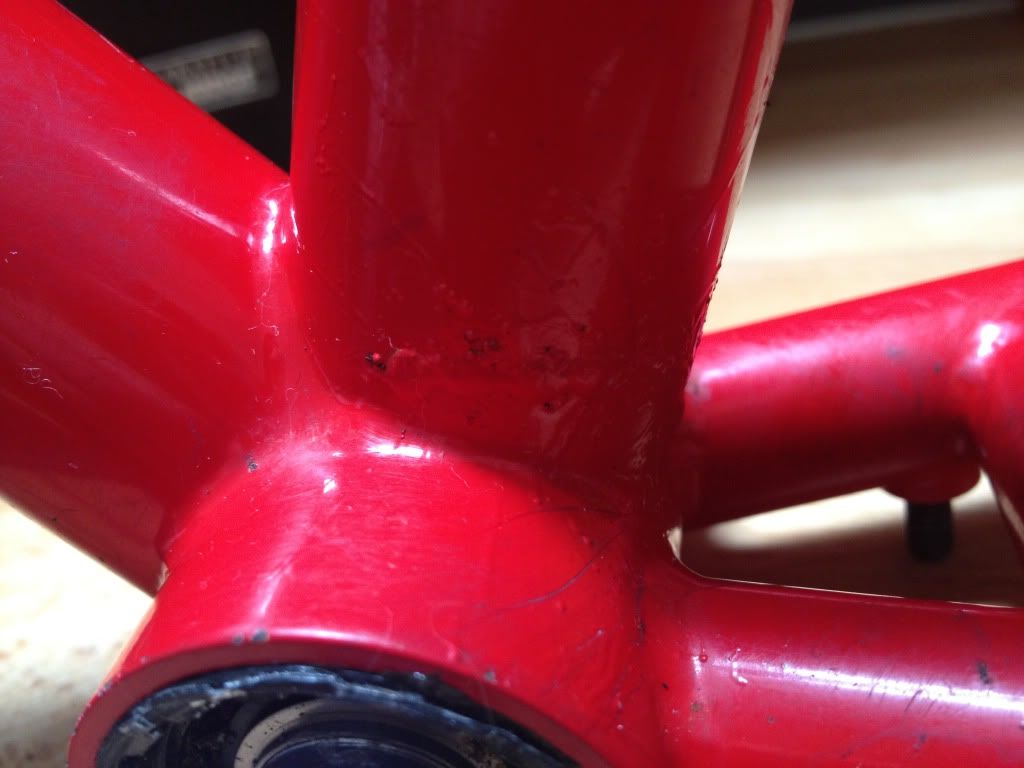 The frame measures up as 15" C to T, which I think could even be to small for my girlfriend.
I feel a charity auction coming on.....