I sure couldnt place that name either when I called a bike shop in a very rural town(in a neighboring State)and asked if they had any old Mountin Bikes laying around.
Below is a transcript of our actual conversation...
Shopkeeper
-"
Yeah I got a couple old bikes laying around...one of ums Black and the other ones pink"
Me
-
"Ummm.....Do you know the make?"
Shopkeeper-
"Let me take a look" (long pause) "Says here its an Accutrax"
Me
"Sounds kinda familiar...are there any other names on it?"
Shopkeeper
-:
NO but theres a cartoon of a big white gorrilla riding a bike on it"
Me
-(Voice cracking a bit)
" Oh ok...tell me about the other bike"
Shopkeeper-
"
Let me take a look (another long pause) "Well like I said its pink and grey and its a Cromega"
I politely said good bye and tried to not sound too interested.
Next came three extremely harrowing days as I could not make the 2 hour drive there until Friday. I stayed up nights wondering about the bikes and if they were going to be sold or if he had them priced way too high. All of these thoughts raced through my mind for 72 hours.
Friday finnaly came around. I was running late and dragged my Wife and Son into this tiny bike shop just before closing.
The Shopkeeper escorted me up to the attic and I recognized the E-stay before my foot hit the top floor.
I calmy said I would like them both and asked his price. THe price for both was just a tad higher than I would have paid for the Cooks Quality Products cranks by themselves.
I was out the door pushing two bikes with elevated chainstays down the street in under five minutes.
Very pleased.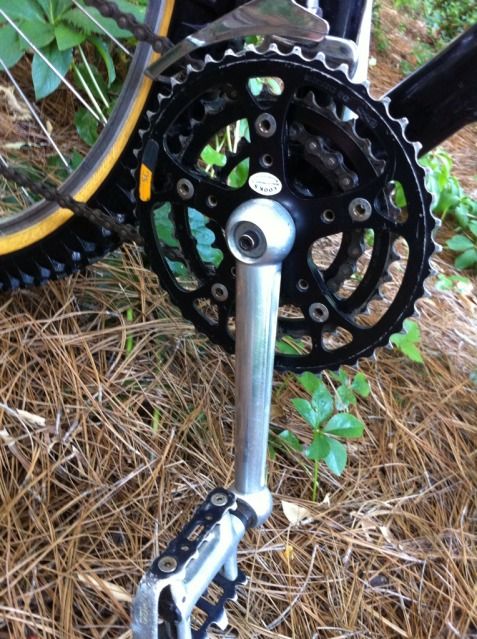 _________________
Sucker for ano!