Well, the long and short of it is that my Wife rides a POS that no longer shifts, weighs probably over 40lbs and is an eyesore that I can no longer bear.
A few months ago I bought an 89-90 Rockhopper frame/fork and sat on it for a while. With her B-Day coming the end of October, I decided to have some fun and throw something together.
Mind you I used what I had 'lying' around, however I did buy some stuff....
Specs(so far):
89/90 Specialized Rockhopper frame/fork/stem 17.5"
Procraft 650mm riser bar
Crank Bros Iodine grips
SSP planned atm
DiaCompe Canti-Levers
LX Canti's
Shimano AirlineOne's w/ Schwalbe Marathons 1.75"
Exage 400 Cranks w/ 34/36t
El Cheapo chain tensioner
Poor pics so far(my old 10D)...
Yesterday: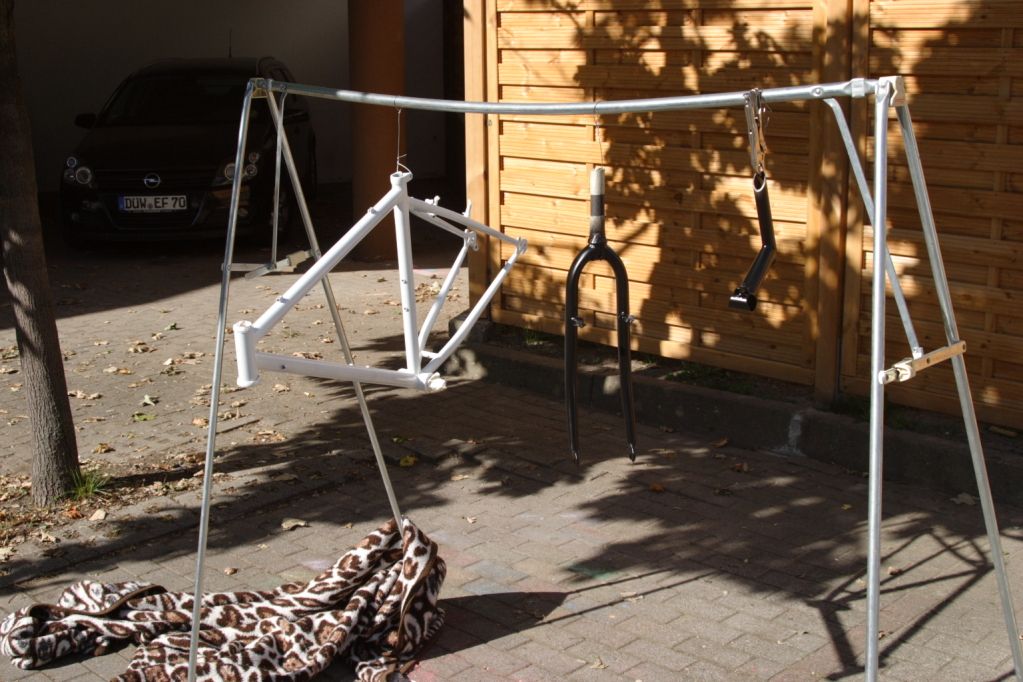 This morning: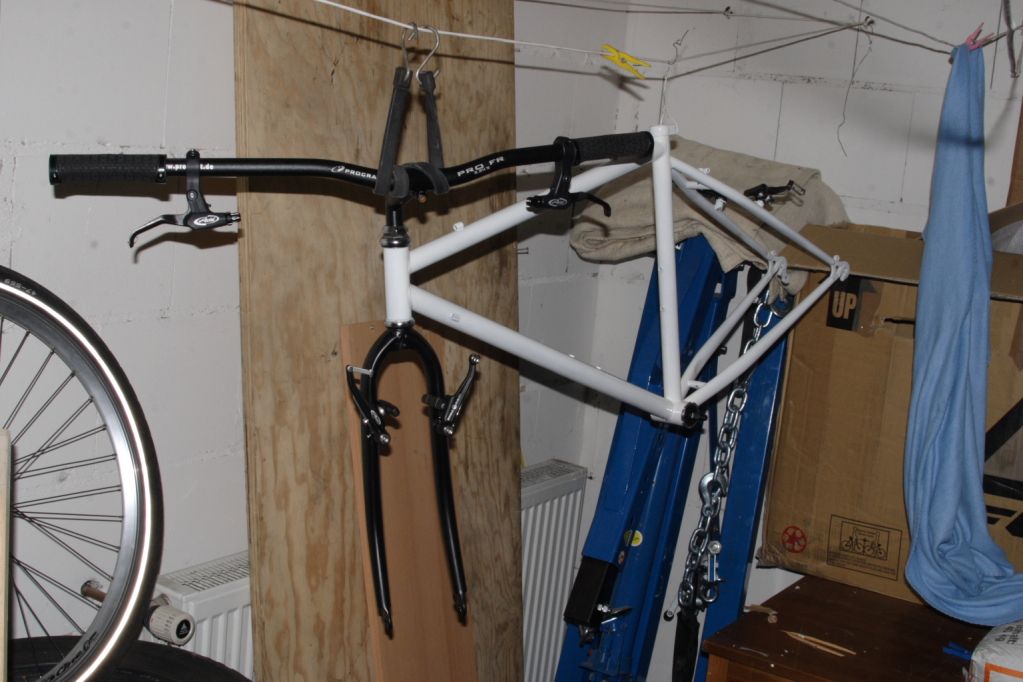 More pics to come....
If anyone wants to Karma anything, I need:
Pedals
Decent splash guards F+R
26.2/26.4 seatpost(my 26.2 fits in pretty easily so a 26.4 should be ok)
Any 'Specialized' or 'S' decals
Thanks.....