Finally got my mystery red Muddy Fox...
Here's some comfy kit removal!
Only modest help identifying it ting test suggests not Prestige tube gauge seems more substantial....
I found some yellow in the stem... Maybe Courier Mega? Frame looks 100% dead right but the forks on mine have mud guard eyes only... Also the stem itself is shorter and higher rise than the Courier Megas I have seen... Maybe just a detail change from one year to another?
A Courier Mega: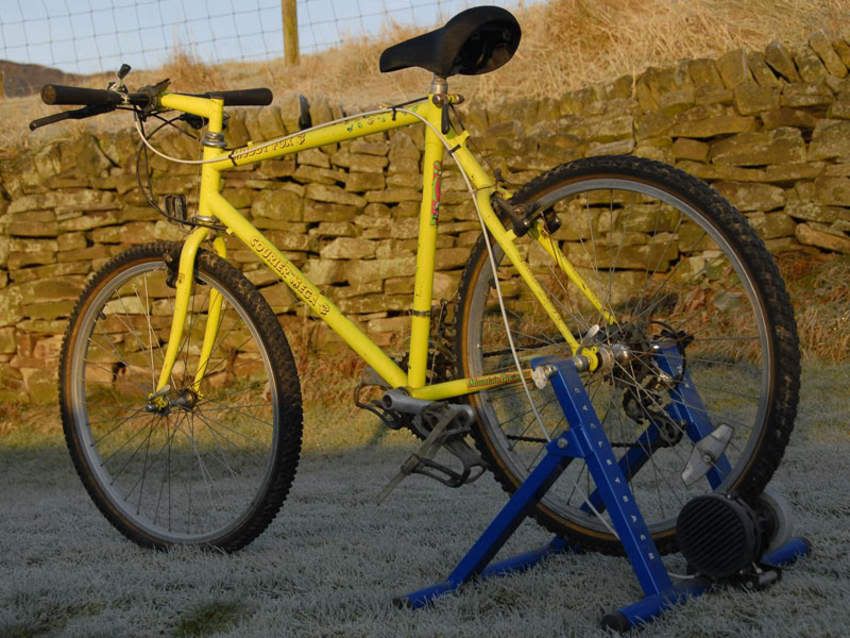 The yellow:
The forks: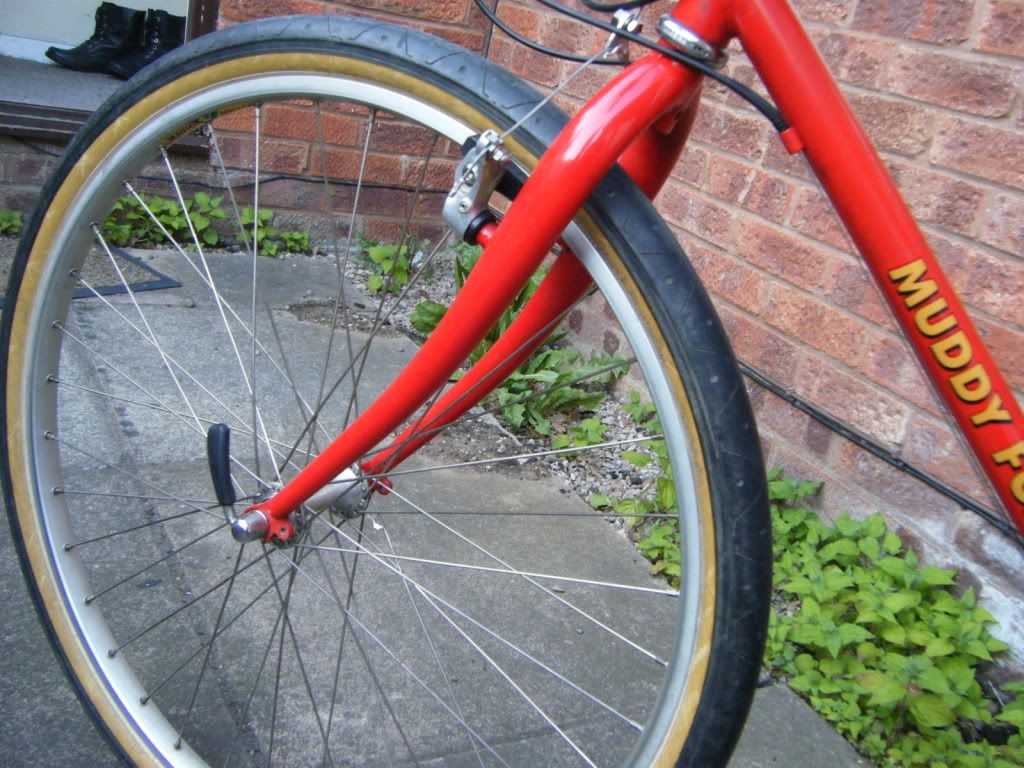 Following a quick rewire of the front end, the stem: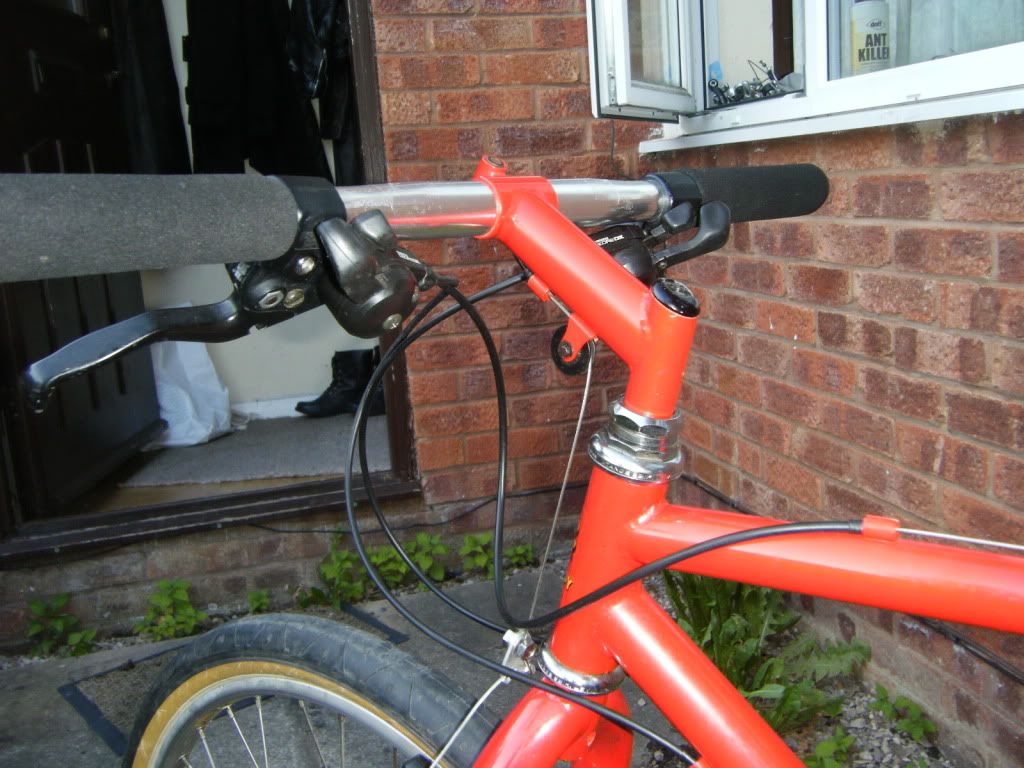 If anybody has any better insight that would be very very cool...
Changing the subject slightly: This was always my favourite view of my Courier Comp back in the day
Quite a trip seeing that same view again now 23 years on!
Whatever it is there's some nice stuff here
Deore DX shifters and chainset
XT hubs and mechs
Minty Mavic 231s
Shimano 105 pedals
And the prettiest LX cantis
It's shod with Panaracer Road tyres too - all in very good order
Here's the DS shot of how I presently have it built: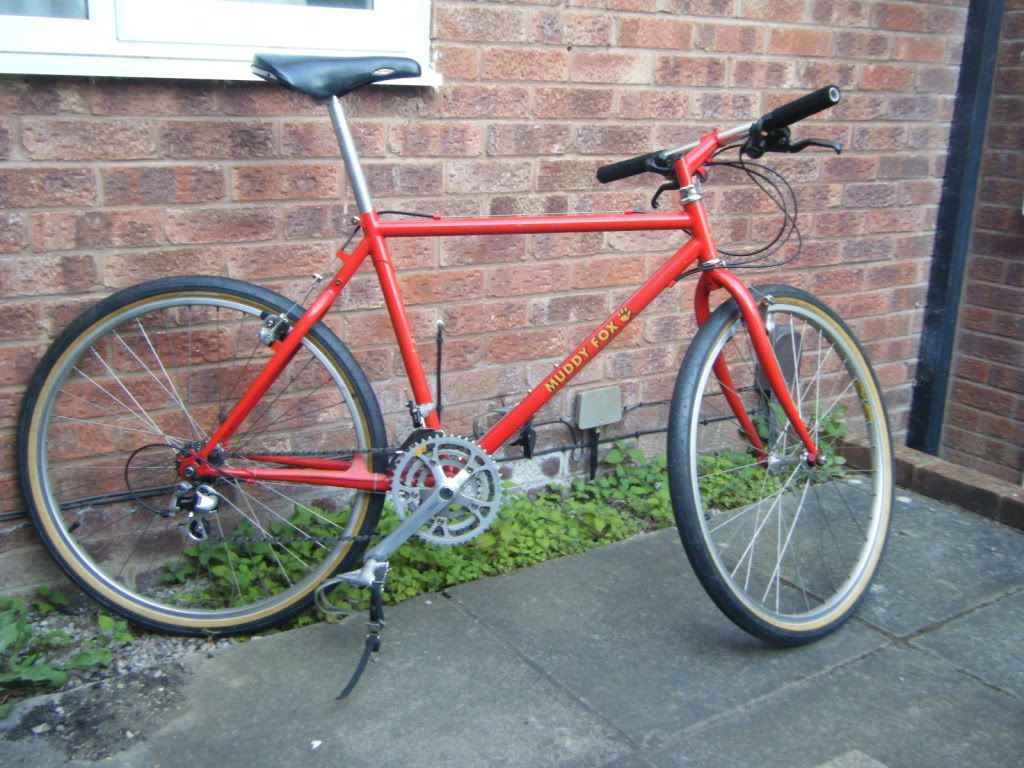 Only part added is the Rolls Titanio from the retro stash, all the rest of it came out of the box, not cleaned or polished anything either
Even the grips I recycled the foam off the quill bar ends!
I'll dig out some bungs tomorrow...
_________________
'89 Specialized Stumpjumper Team
- '8? Klein Mountain Klein (WiP) - '89 Puegeot Scorpion 531 -
'90 Look Mi80
- '91 Britsh Eagle something or other XT
- '92 Specilaized Hardrock -
'93 Saracen Race Elite
- '93 Specialized Stumpjumper (stolen!) - '94 GT Zaskar LE Frame sold on RB - '95 Univega Alpina 508 XT - '97 Cannonadale Super V 1000 Freeride - '97 Cannondale M900