Rawheelz,
Value: I personally experienced that nice blokes tend to ask less.
You're offering one?
Serious now: I do not have an idea, but it looks like Chris is wanting one, so maybe should get in touch with him if you're selling. If you are thinking of acquiring one for yourself: I can absolutely recommend it. It is a very unique part, both in construction/design and numbers made. I have also had a Vitus SC1, but the CL1 is absolutely the one to have.
Here you find some covering on my SC1 =>
Go!
Ad in a 1991 FIETS magazine issue: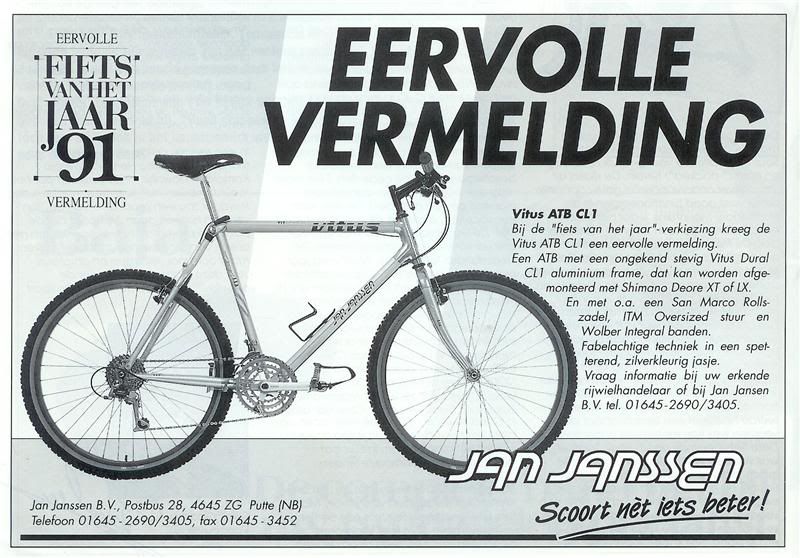 Now I also have Jan Janssen catalogues with several full colour
built SC1s and CL1s in it. I scan them as soon as I have my scanner ready again.