Still original paint and stickers. A friend of mine bought it new from the factory in Colorado in 1991.
It's in very good original shape with a complete Suntour XC group.
It actually has a small beginning of a crack in the seatpost area.. Have been like this for years and have not got any worse.
Frame: Yeti Fro 19"
Fork: Accu Trax
Headset: Original one, YST?
Stem: A-tac
Handlebar: Answer Hyperlite
Grips: Yeti
Barends: No thanks!
Brakes: Suntour XC
Brake Pads: Suntour original type
Brake Cables: Jagwire
Cantilever cable hangers:
Brake Levers: Suntour XC
Shifters: Suntour XC
Front Derailleur: Suntour XC
Rear Derailleur: Suntour XC
Derailleur Cables: Jagwire
Cassette: Suntour XC
Chain: Suntour XC
Cranks: Suntour XC
Crank Bolts: Suntour XC
Chainrings: Suntour XC
Chainring bolts: Suntour XC
Bottom Bracket: Suntour XC
Pedals: Suntour XC
Hub Skewers: Suntour XC
Rims: Araya
Hubs: Suntour XC
Nipples:
Spokes:
Tyres: Onza
Tubes:
Saddle: Flite
Seatpost: Have no idea...
Seatpost Binder: Original Yeti clamp with Suntour skewer.
Weight: Enough..
Crappy pictures, but here we go!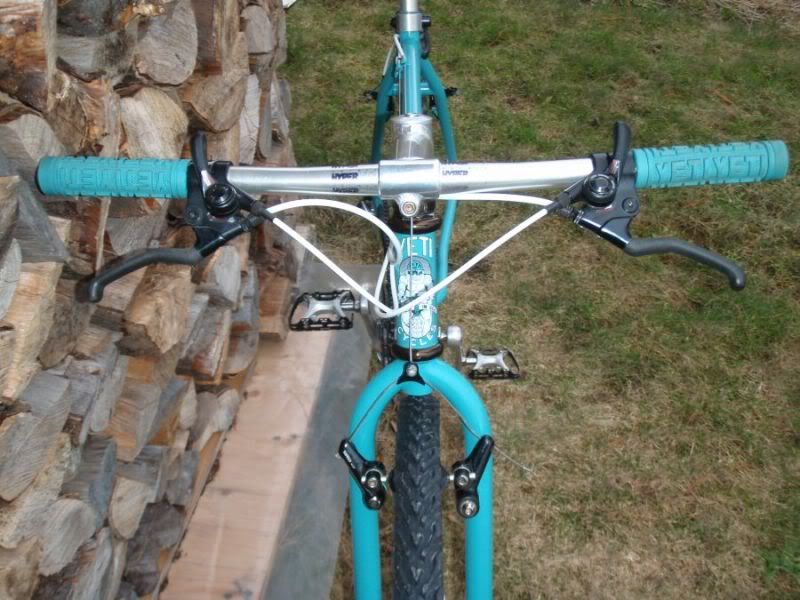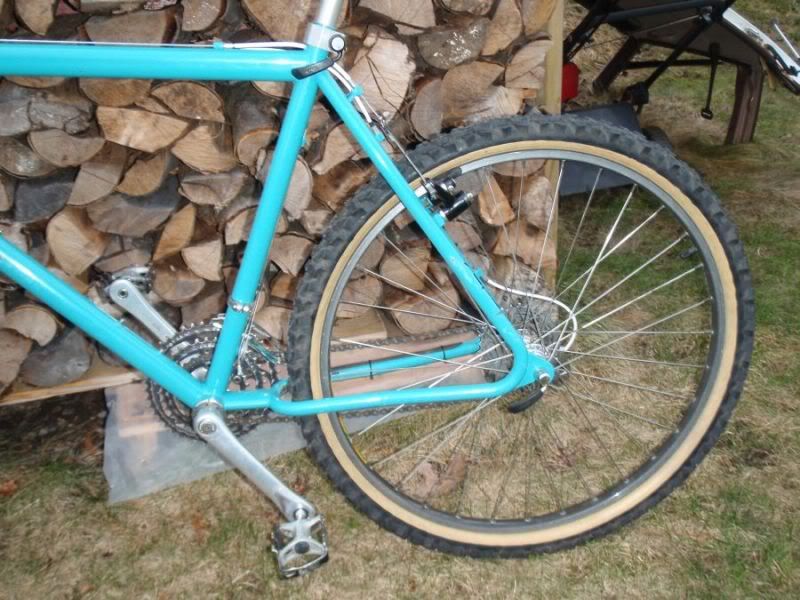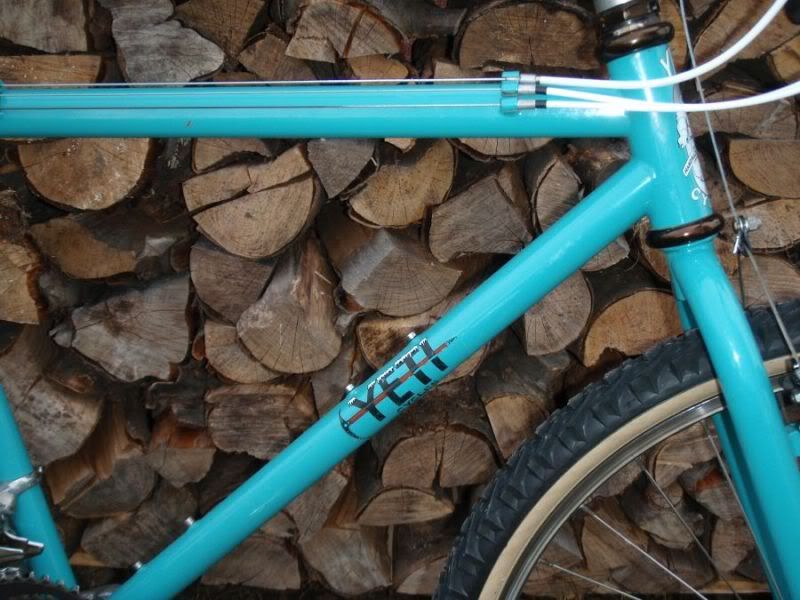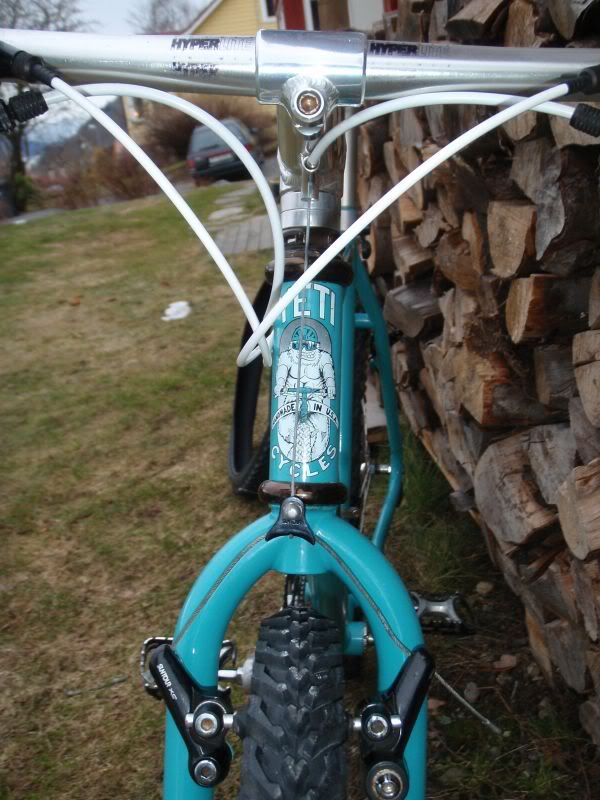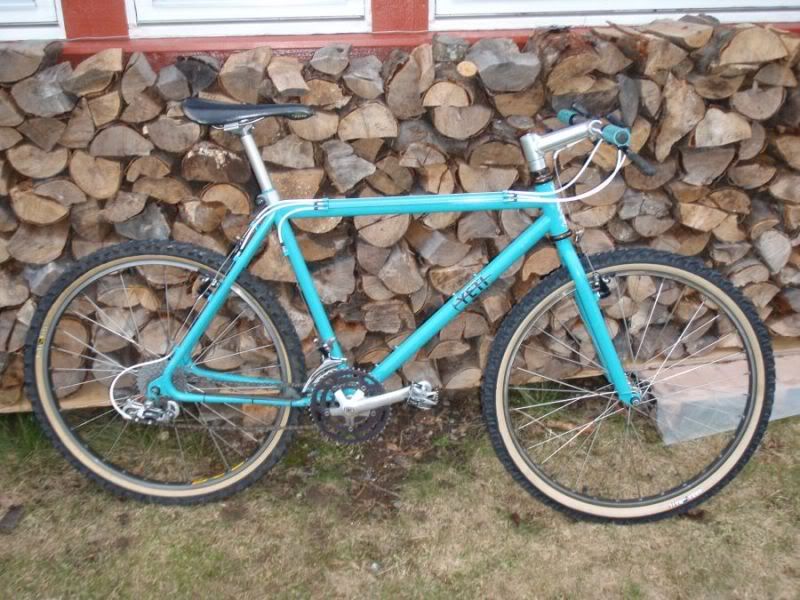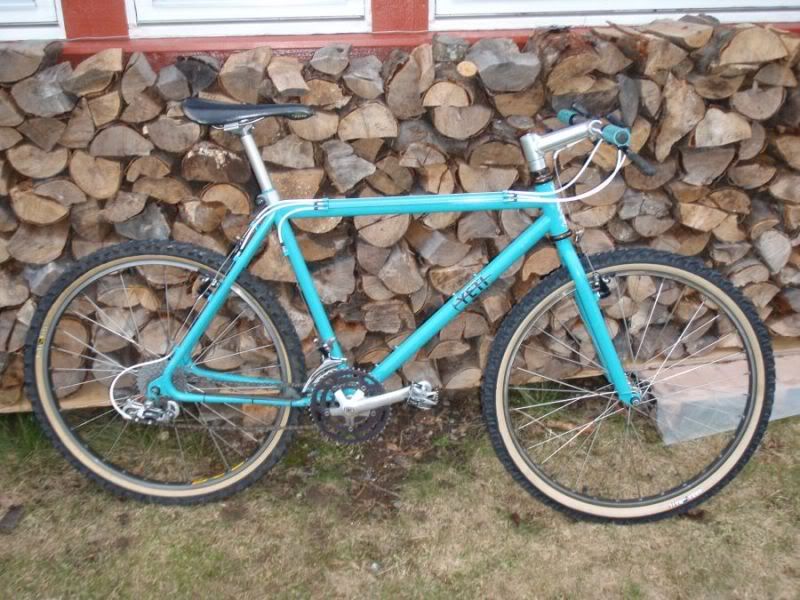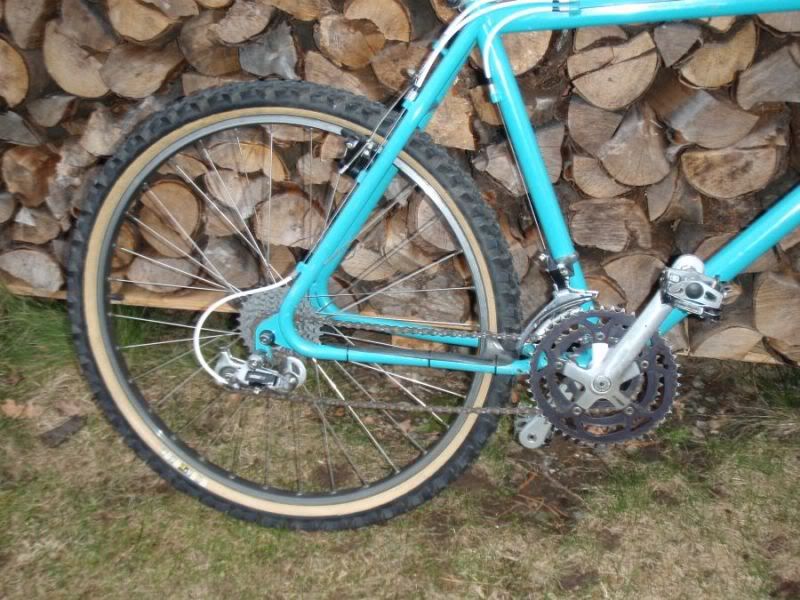 Spare tires and Manitou I fork: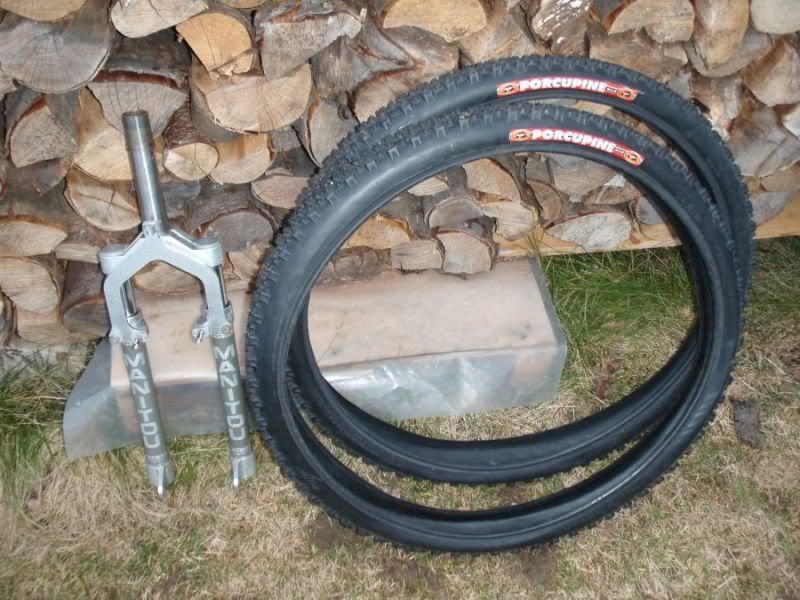 A pic of the seatpost-crack: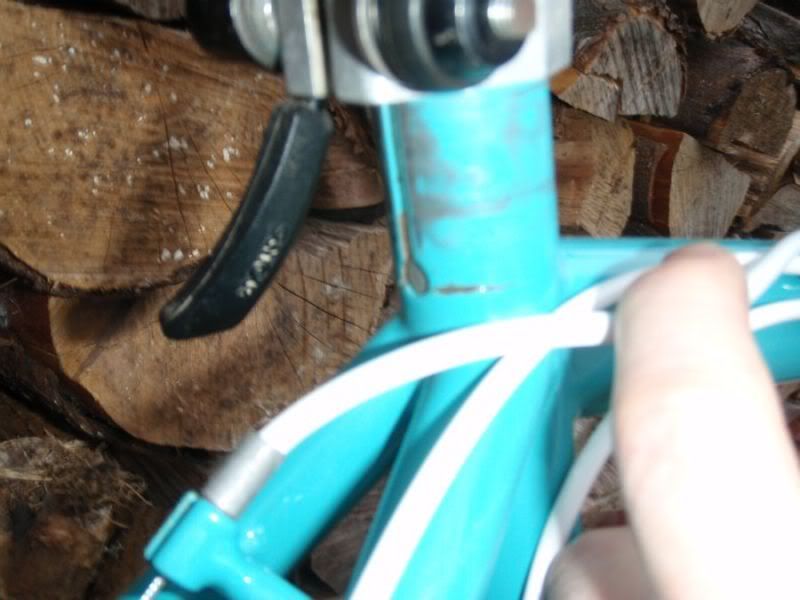 _________________
Yeti arc as, Yeti arc as lt x2, Yeti Pro Fro, Yeti Fro, Yeti as3, Yeti Arc x2 and Yeti Ultimate x2.