Hi,
I have bought me a week ago a nice looking Mongoose Amplifier frame.And has a Risse rear demperunit in the color red.I bought these frame with a Manitou Answer Three fork,but maybe in the future i will fit a Amp fork in the frame.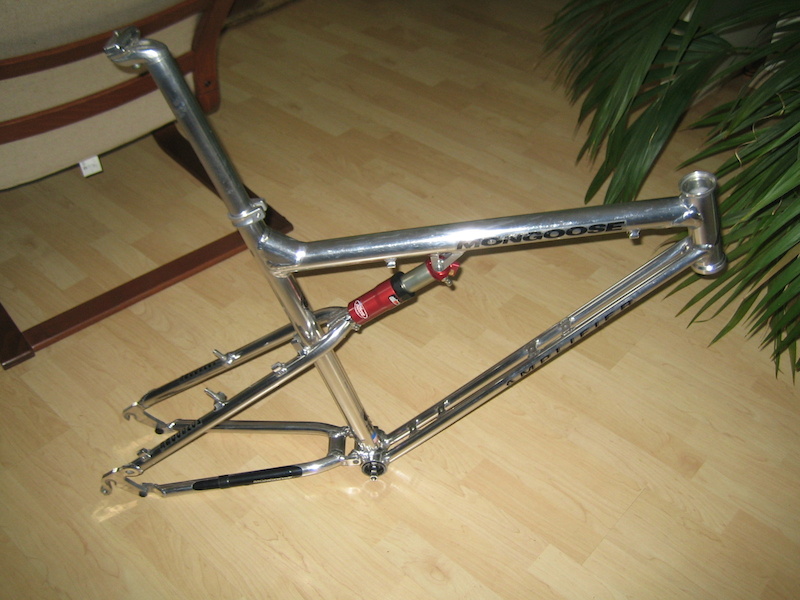 And yesterday i won on ebay.de with bidding a retro syncros crankset in the color polished alloy(NOS) for the Amplifier.
From the State`s are coming White Industries Wheelset.
And i got allready NOS shimano XTR M900,M901 and M910
And the tire`s i bought are the Tioga Kevlar Psycho-K skinwall
So it will be a nice looking upgraded Mongoose Amplifier over a couple weeks

_________________
2011 Rocky Mountain Element 70 RSL Black/white
1996 Mongoose IBOC Comp Brushed Alloy
1995 Mongoose IBOC Comp SX Bright Bleu
1994 Mongoose IBOC Pro SX Dark Red/carbon look
1993 Mongoose Amplifier Polished Alloy