1992 Sommerville built Wicked Fat Chance.
The build is centered around the early pair of Ringle Wheels built by legendary wheelsmith the late John Kovachi..
The purple continues on from there…. to the Chris King 1" nologo threaded headset, Avid Tri-aligns and Tri-dangles controlled by SS-7 Levers.
The drive train is powered by the Cooks cranks that once graced the display case at MOMBAT (Thanks to Jeff and Wes). The clamp is American classic. Of course there are the obligatory Ringle cage and 3dv pulleys.
The paint is the original Dupont Imron Metallic Purple.
I have the original build card signed by all of the folks at Fat City the day it rolled out of the factory..
Hope you enjoy.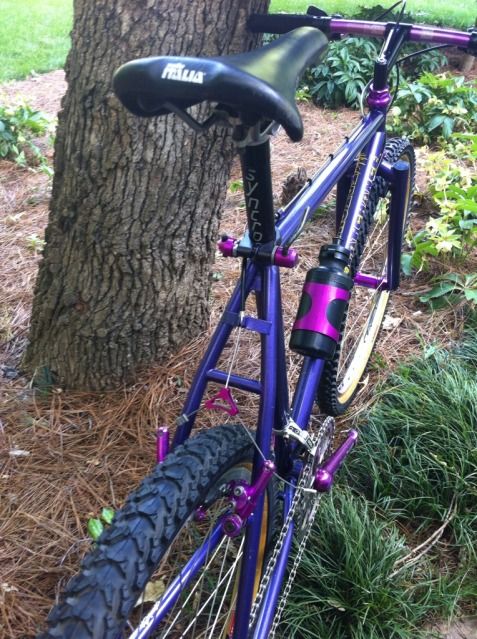 _________________
Sucker for ano!