Falcon, a house of many brands, made decent MTBs such as the Claude Butler Canyon and the odd nice Holdsworth here and there, starting in '87, while only BSOs were Falcon
Apart from this one! Cheers to KermitGreenKona88 for dealing it on to me: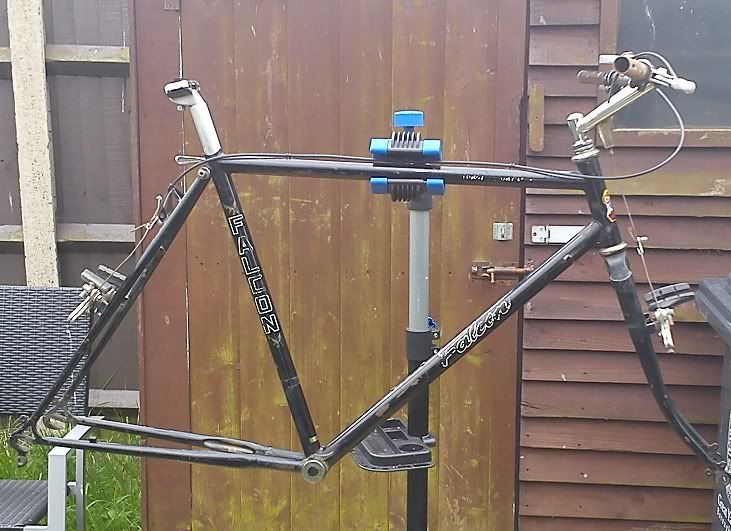 Some mysteries apparent and lots of destroyed/missing decals:
1) Model?
2) Year?
3) Tubeset?
So I embark upon a mission of MTB archeology - Always got to find answers as far as possible!
1) Model? No idea no leads either, the decal remnants on the TT are 100% indecipherable
2) Year? The canyon appeared in 85, with 99% similar kit to this one but low flange hubs, this one has high flange Suzue (only one present, drat) and a matching Suzue seat binder, so I'm pegging it at '84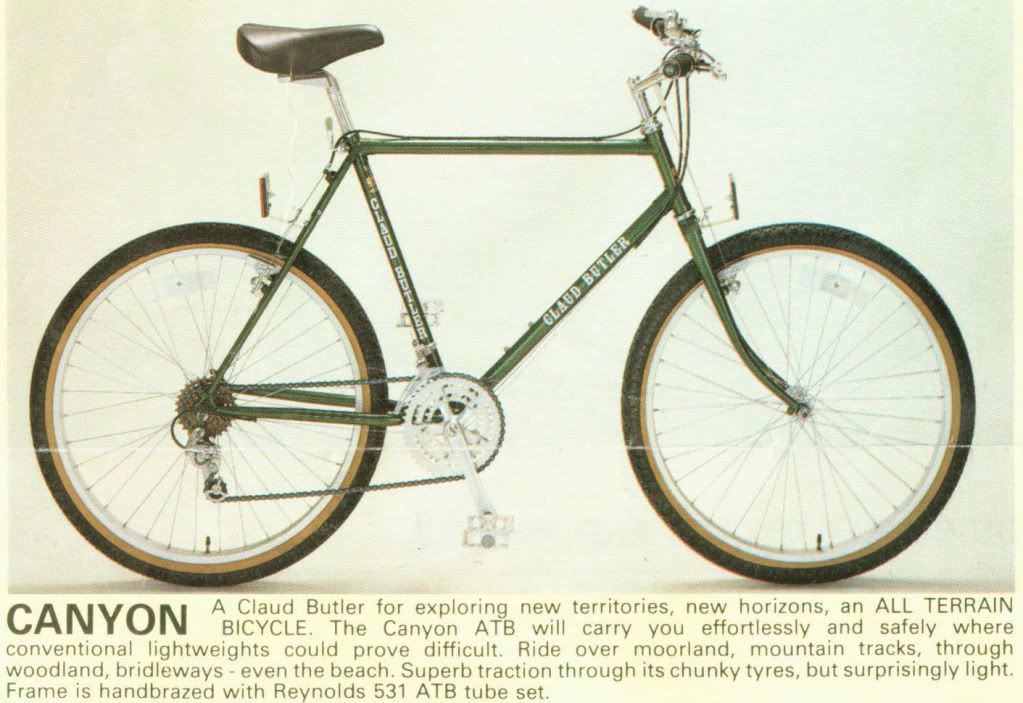 My lonely hub!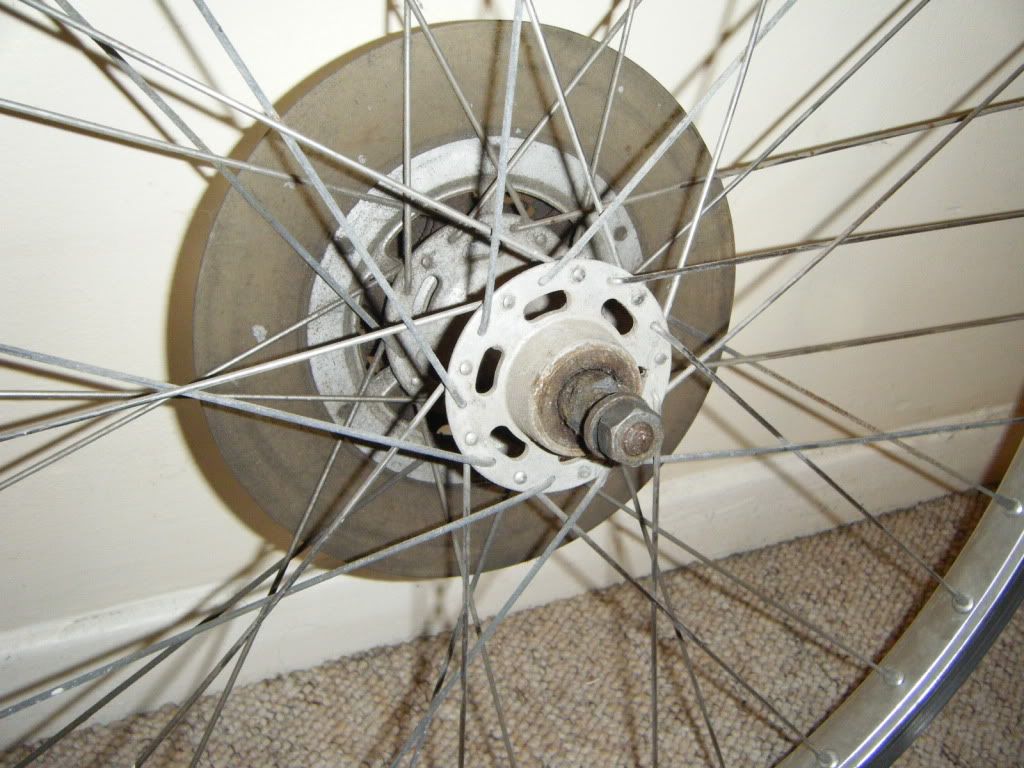 3) Tubeset? Head badge happily proclaims Made in England, so I was thinking Reynolds naturally, tubeset is seamless and not weighty/thick walled but can't be 531 due to being TIG welded, can't be 501 because this tube is seamless... Oh dear what the hell could it be?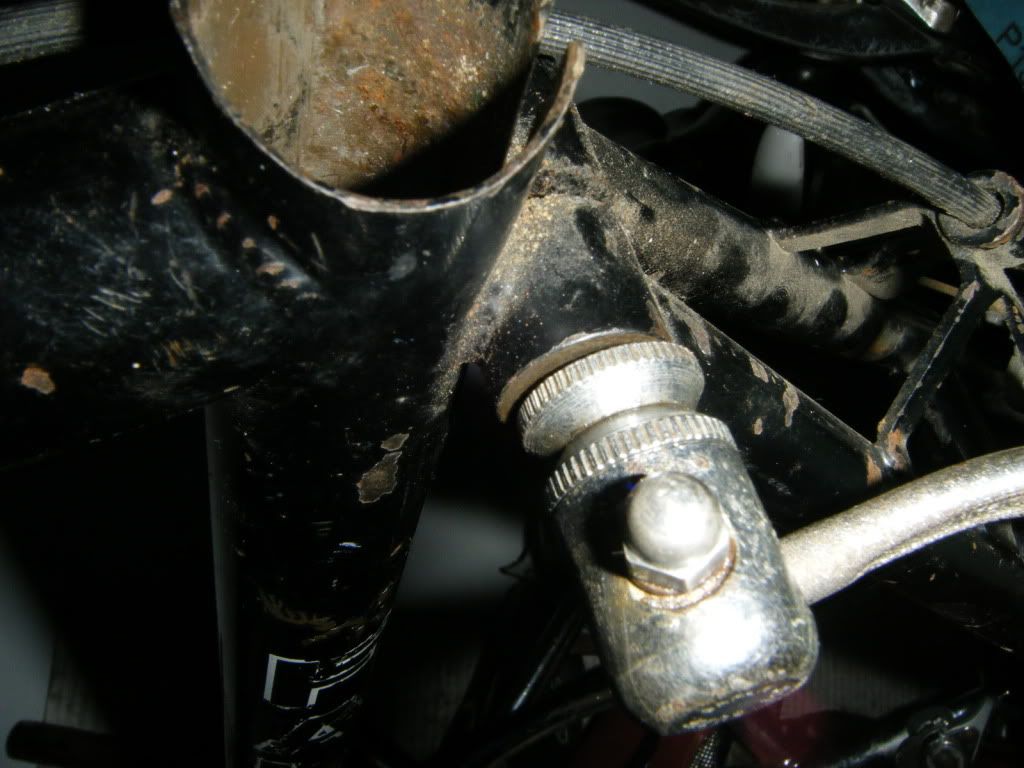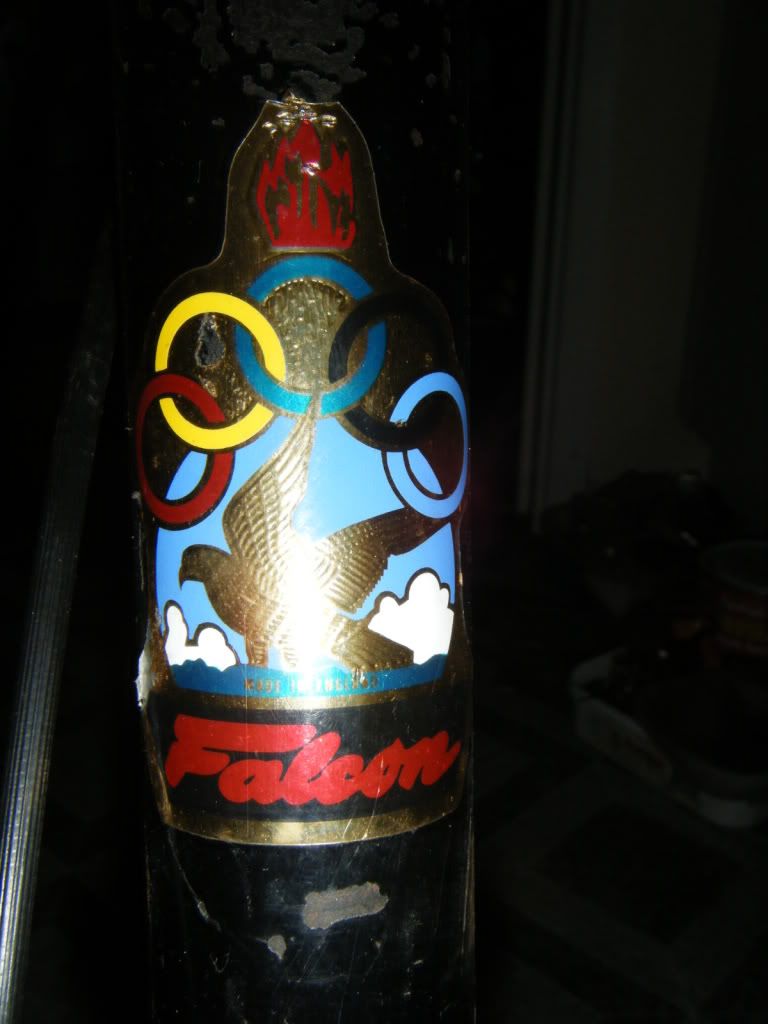 Took off the (very pretty) forks which are lugged and they are Japanese, Akisu, Tange Chamipon 2, So Falcon cheated and bought them in off the peg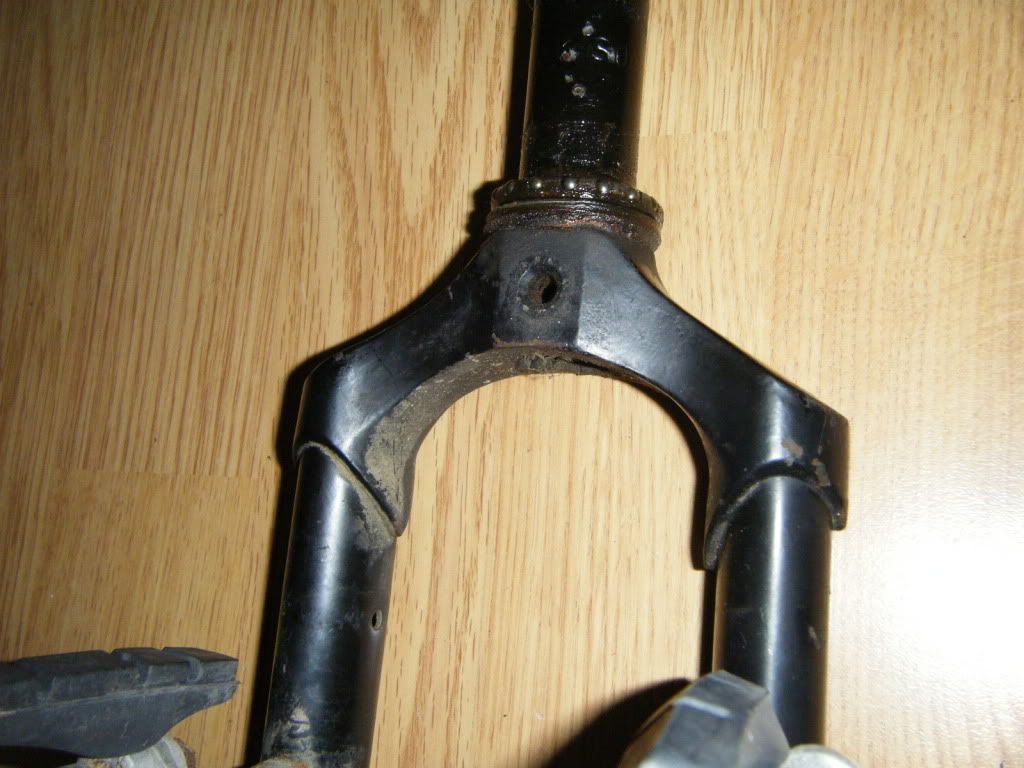 With Suntour Dropouts also being used I would suspect the frame is likely the same stuff, bought in, fabbed up in the UK, Falcon built TIG welded BMXs...
Almost seems obvious the tubes would likely be Japanese with all the other Japanesery around the place
I guess this bike could represent Falcon's first foray into the world of MTB before the Canyon under the CB brand? Where they went the more orthodox (for the UK) 531 lugged route, as they did for Holdsworth too and 501 for the entry level frames
All in all interesting stuff and I'm very pleased with it - some best guessing and inference... So info / comment / opinion invited..- But overall, a decent Falcon MTB?
DOES EXIST!
_________________
'89 Specialized Stumpjumper Team
- '8? Klein Mountain Klein (WiP) - '89 Puegeot Scorpion 531 -
'90 Look Mi80
- '91 Britsh Eagle something or other XT
- '92 Specilaized Hardrock -
'93 Saracen Race Elite
- '93 Specialized Stumpjumper (stolen!) - '94 GT Zaskar LE Frame sold on RB - '95 Univega Alpina 508 XT - '97 Cannonadale Super V 1000 Freeride - '97 Cannondale M900