So after much thought, I opted to buy this on ebay, today, and after a horrendous 300 mile round-trip to collect it in some of the most awful driving conditions ever, I finally got a moment to reassmble it, and start this thread.
A thoroughly original 1991 GT Team Avalanche in 'Midnight Aurora' colourway - which is as deep and glossy as the day it left the showroom. Only a couple of bits have been changed since that very day, and I am keen to return it to 'showroom spec' but it's gonna be a user, so not fussed about showroom condition.
20 inches of lovely Tange Concept/Prestige tubing now adorns my collection, and considering I'm GT-Steve, I thought the GT that I own to live up to my namesake be a good (and rather rare) one...
2x4 forks and the flip-flop stem add to the exclusivity as does the early GT-trademark U-brake and the fancy 'groove tube' system..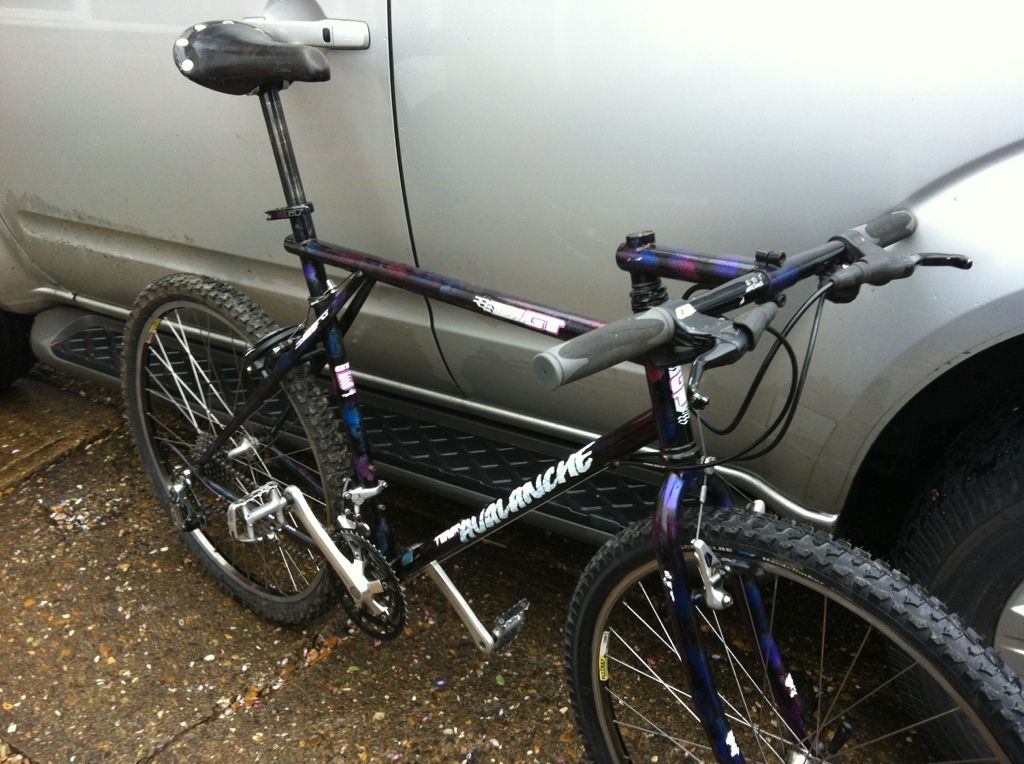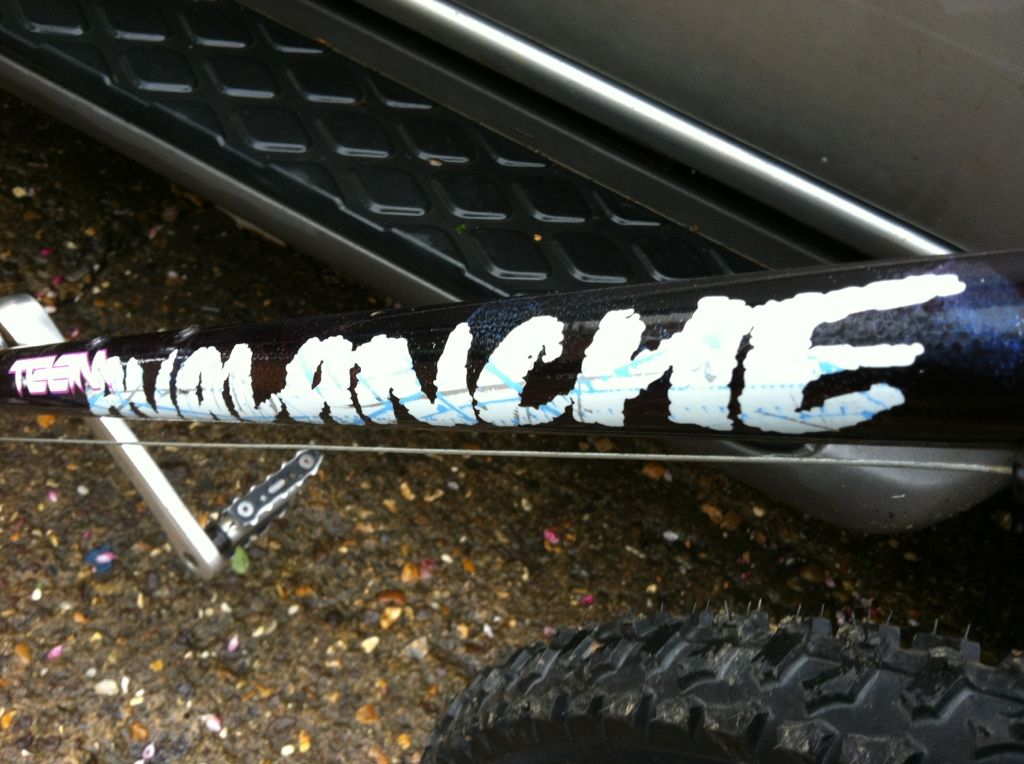 So Looking for the following parts to resore to a more natural beauty:

GT (AME) grips - OE
Ritchey Megabyte tyres - Amberwall