Hi
This is my first build and after 6/7 months shes finished.
The whole bike has been stripped from the ground up,the rear chromoly end has been stripped and re sprayed new decals/chainstay protector added too.
I bought the frame from ebay.com in november 2011,then went about gathering the parts from ebay from around the world and from people from this site(thanks to you guys for all the help and advice i have recived so far,esp when i was looking for new decals!!)
once i had the parts then it went to get put together and the wheels built and i picked it up today.
am really happy with the finished article and cant wait to get out and ride the bike i drooled over as a 13 year old!!
spec sheet;
GT rts-1 frame with noleen shock 18" (serial 1092176)
rockshox mag 21 sl titanium forks.
seatpost; control tech (black)
bar; control tech (black)
stem; control tech (black)
cranks; cook bros racing "dogbone" c/w shimano chainrings
front mech; shimano m900 xtr
rear mech;shimano m900 xtr
gear/brake leavers; shimano m910 xtr
canti brakes; pauls.
rear cassette; tioga titanium
wheels; mavic 231 rims/ m900 xtr hubs/dt swiss d/butted spokes.
tyres; smoke/dart
Ringle ti wheel qr's
daves chain device
seat; flite ti
b/b; shimano m900
headset;chris king no threadset (black)
onza alu barends(now onza titanium)
gt/ame grips
some quick photos i took earlier before it started raining,
dont mind other people's opinion good or bad!!
Dave.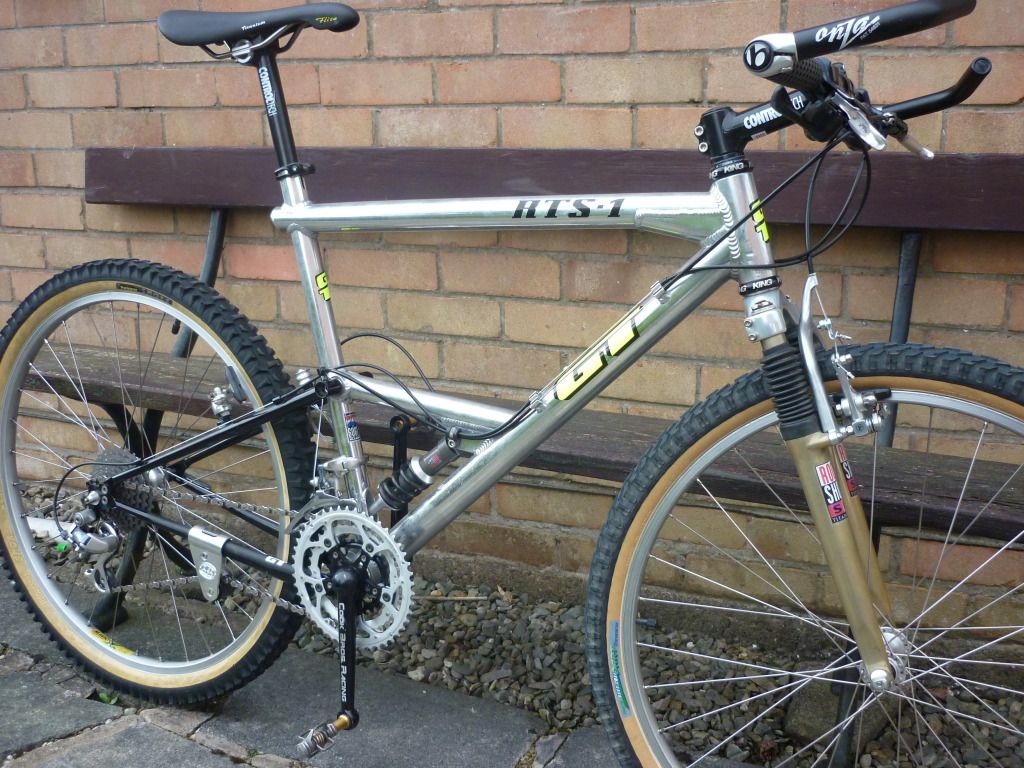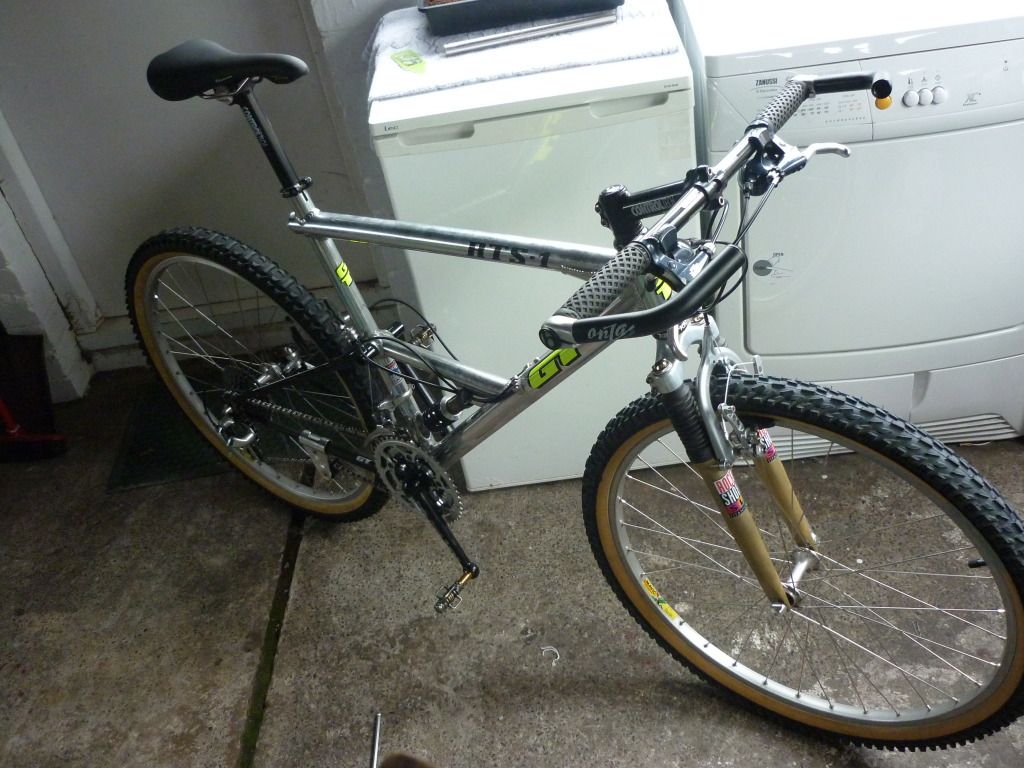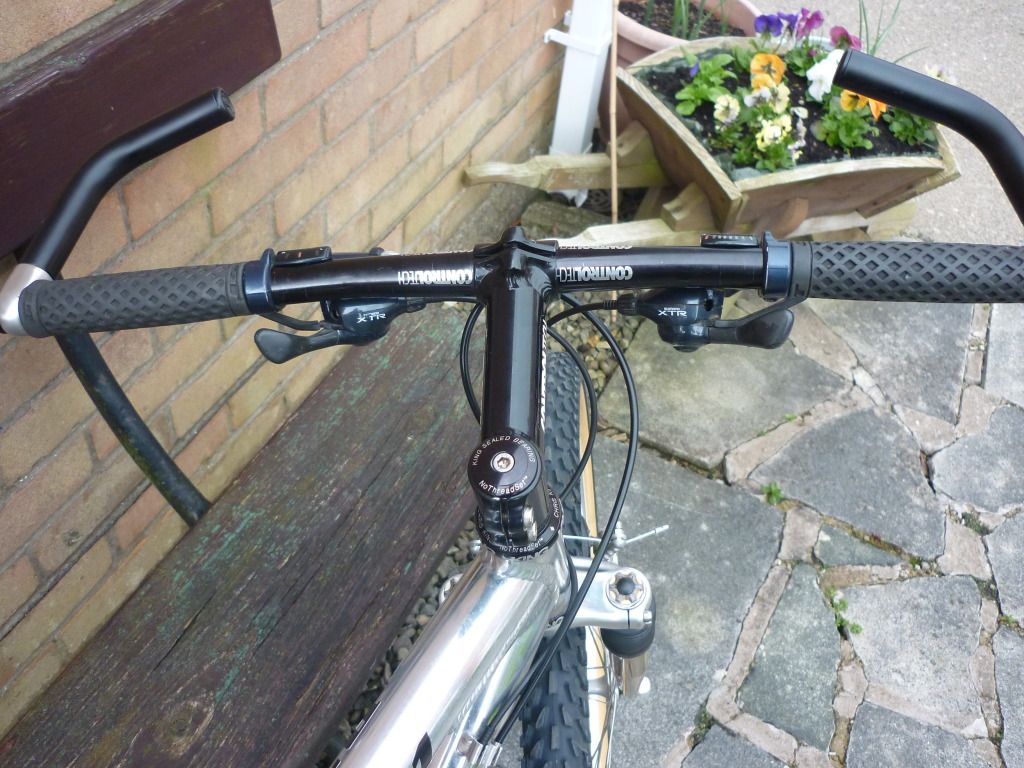 _________________
Bike's
1990 Gt xizang (finished 18/09/16)
93 Gt Rts1 (finished 28/4/12)
Another 93 Gt Rts1 (sold 11/01/14)
94 Gt Zaskar Le (karma'd 27/12/12)