For some reason, my interest in this bike comes & goes. It's generally kicked off when I stop & have a good, hard look at the workmanship in the frame. I know there are a lot of mixed opinions about American welds but I, for one think they're bloody amazing. Especially when they're brought out on a hard-anodized frame (the anodizing doesn't take to the welds, accentuating them).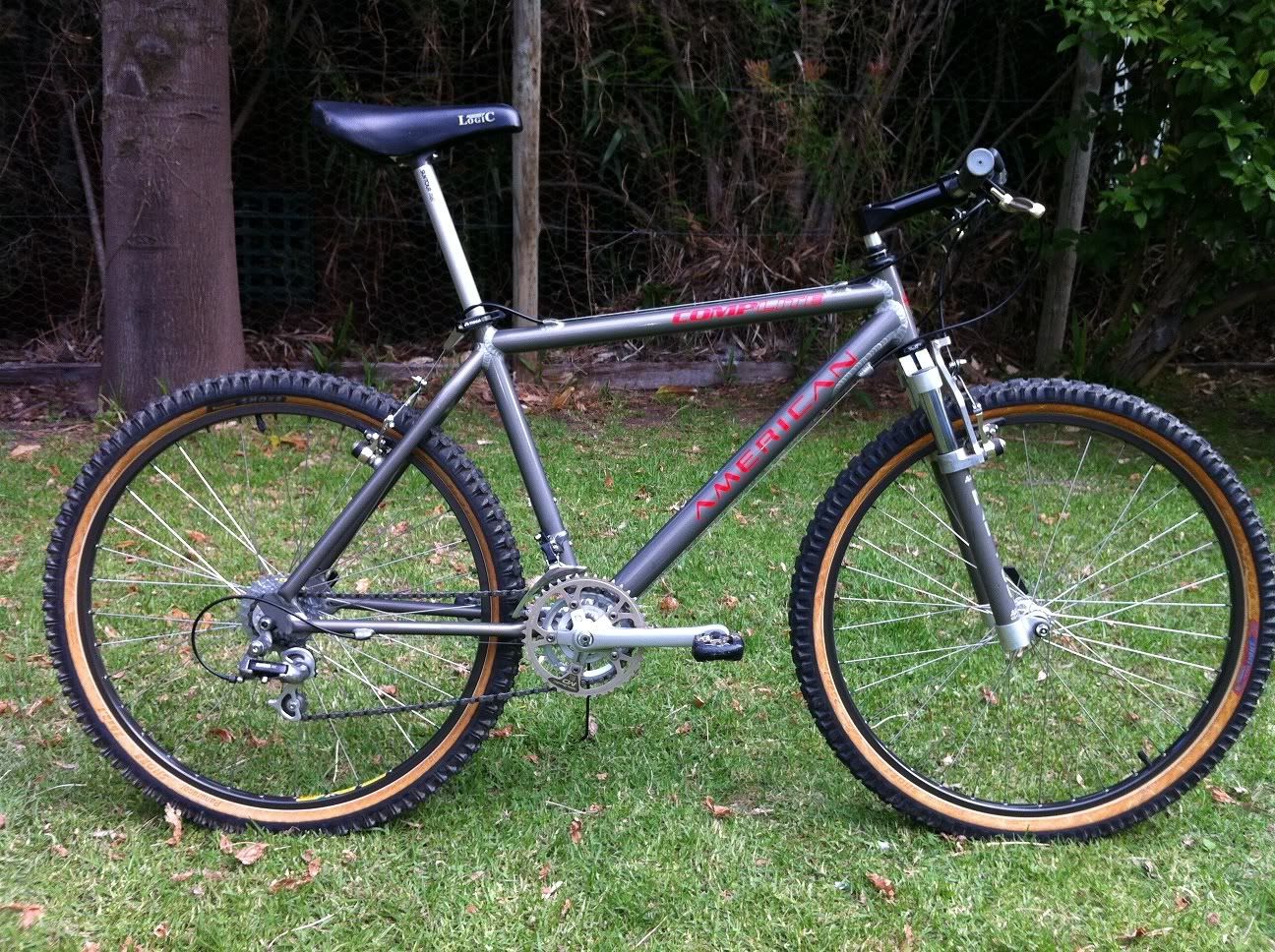 Suntour XC-Pro (24 speed, microdrive) with XC-Pro post, Manitou 1's, M231 HA's, Ritchey Logic saddle, Zooka stem etc. Frame & most parts are NOS.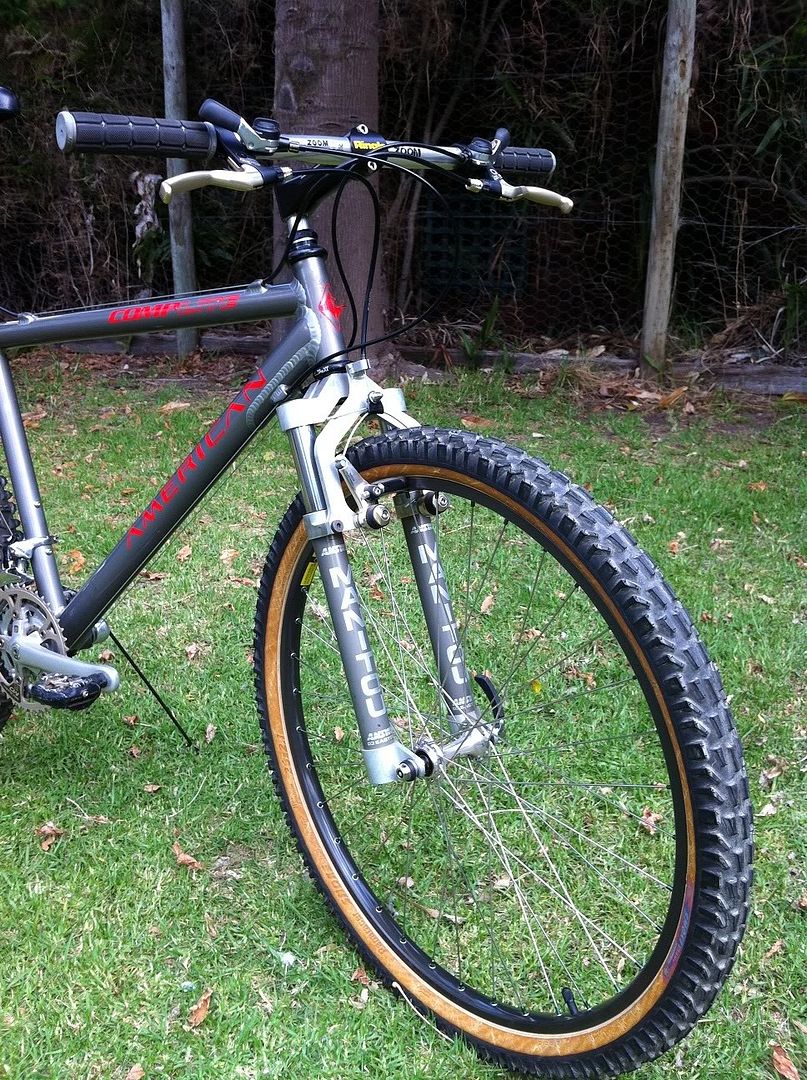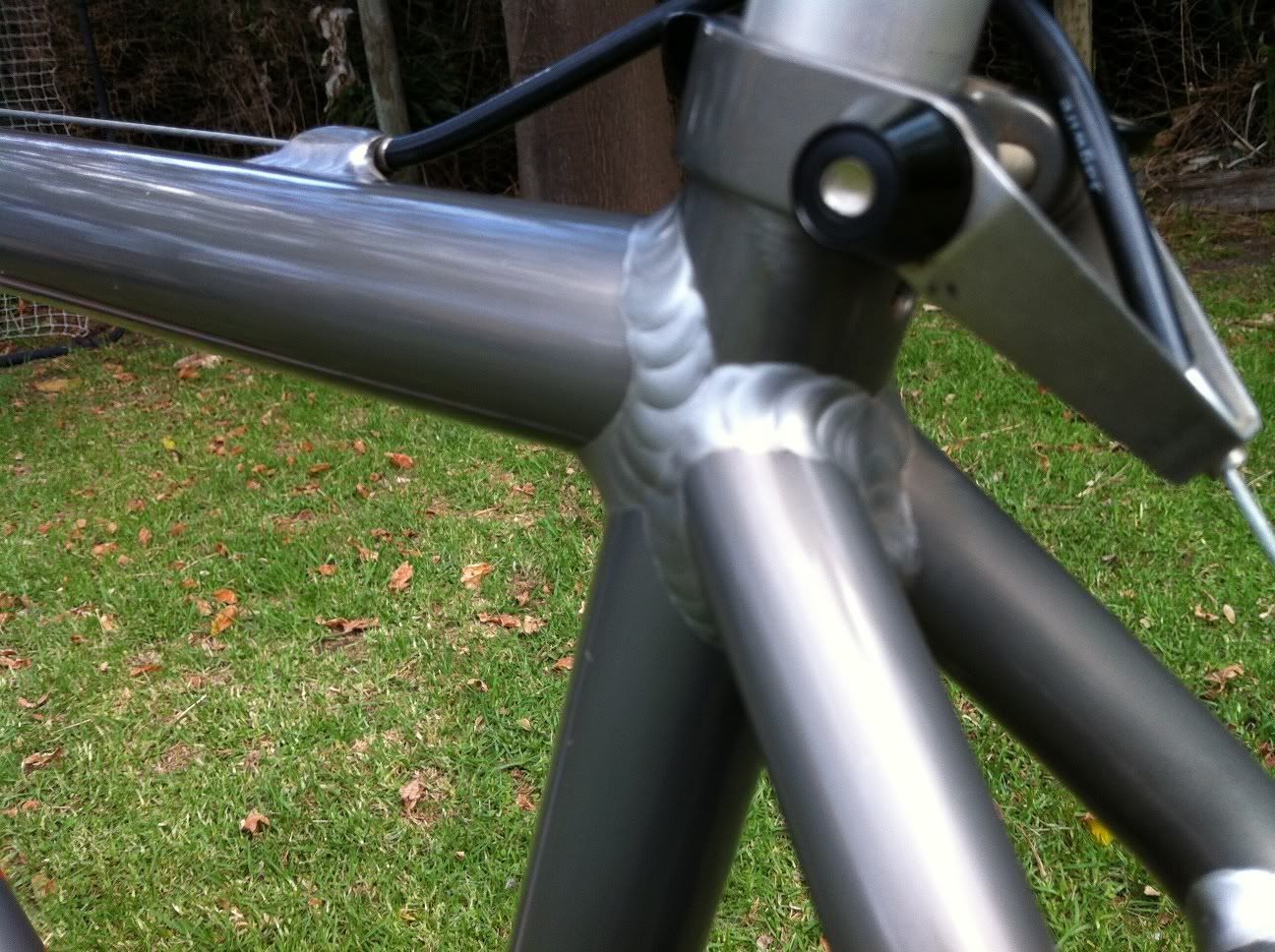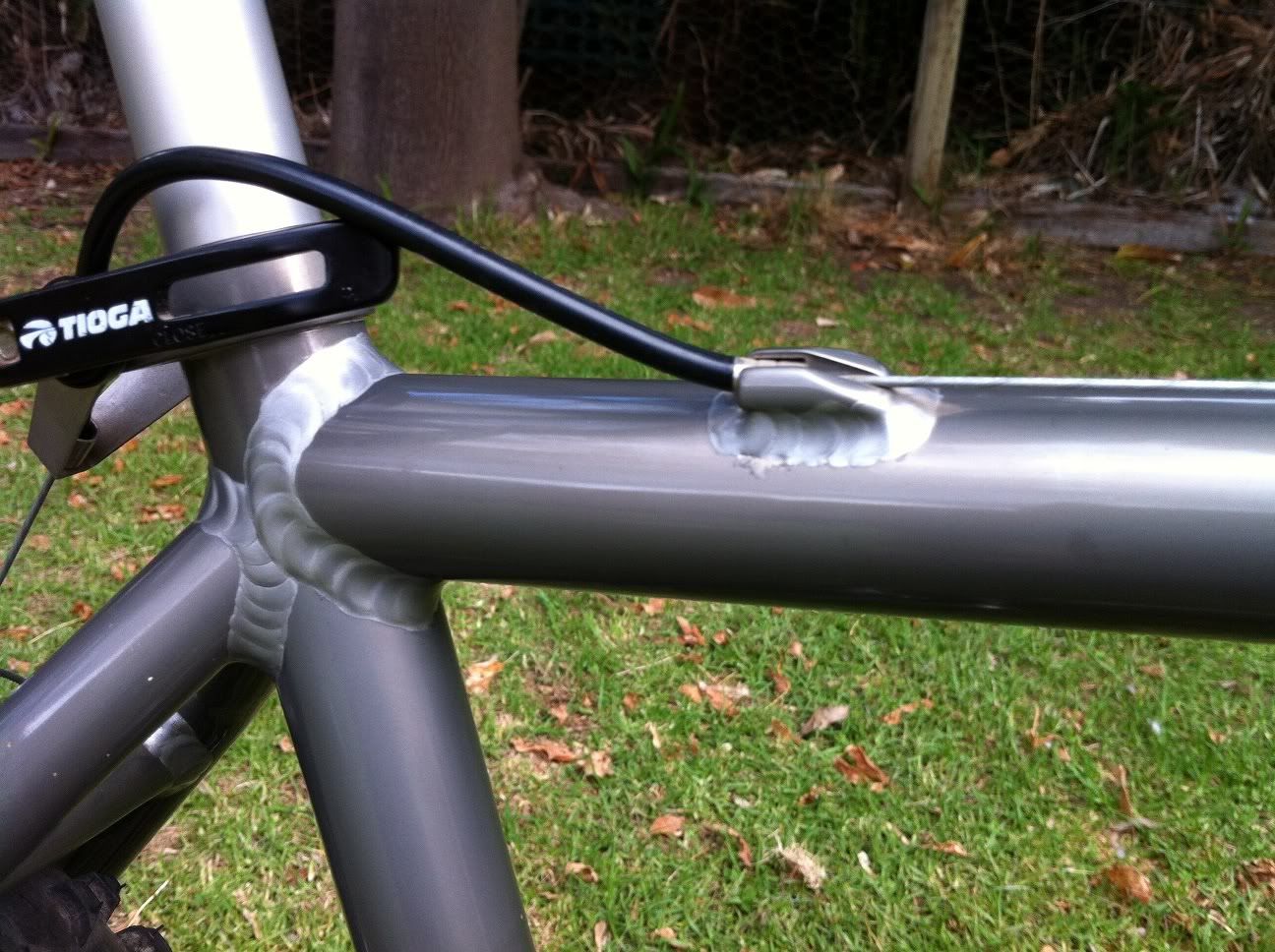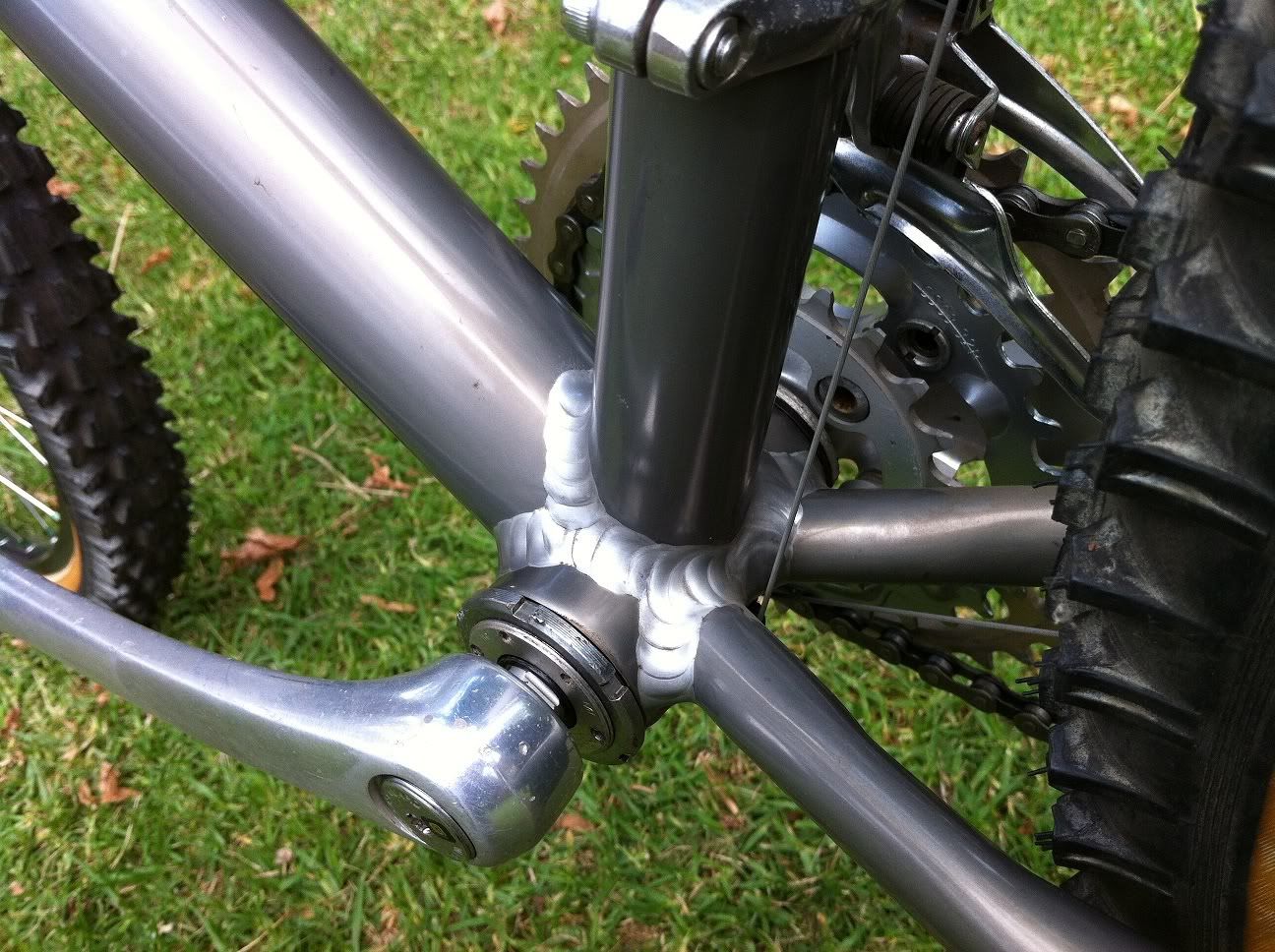 _________________
Wanted:
* '89 Nishiki Alien 17/19"
* Mantis Valkyrie-EC 18"
* Titan 1/2 Trac 18"
(Stay tuned to this channel...)
'89 Titan 1/2 Trac, '90 Nishiki Alien ACX (NOS, M735), '90 Pearson Kea, '91 Nishiki Alien ACX (M900),

'91 Haro Extreme Comp (M735)

, '91 Milazo Rock Comp II, '91 Mantis XCR-EC, '92 American Comp-Lite (XC-Pro), '12 Soma B-Side (650B), '14 Cannondale Evo Hi-Mod 1 DA9000, '15 Cannondale Trigger 27.5 Carbon 2 (XTR)