Got busy spannering today
And inbetween showers, took some snaps
I'm not sure about the forks (although they do make the frame stand out) so I'm actively seeking another set in a different colour...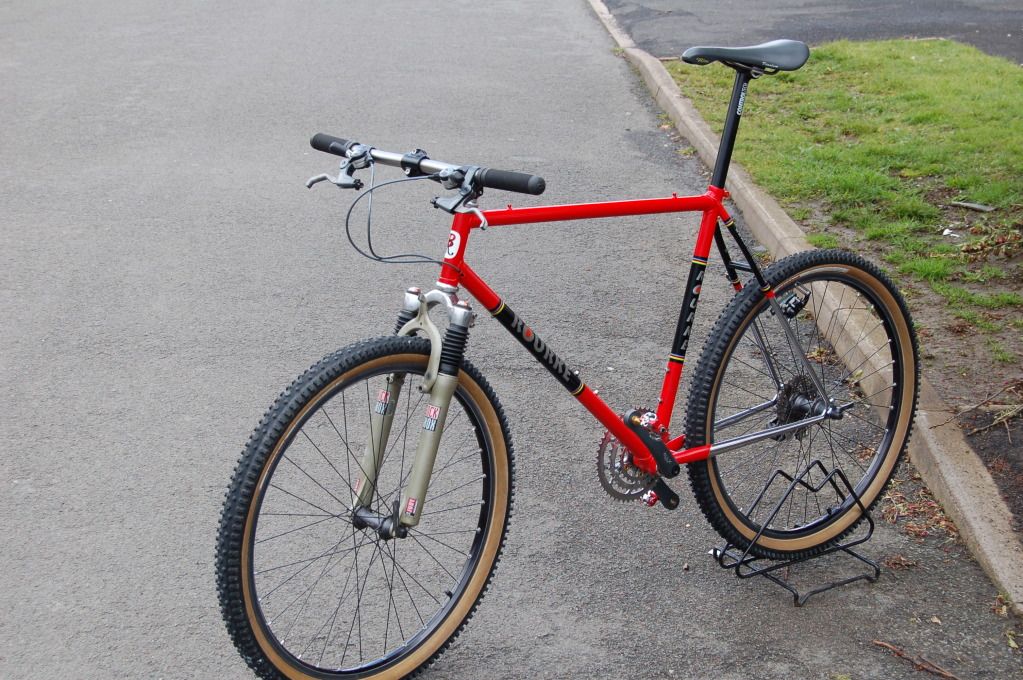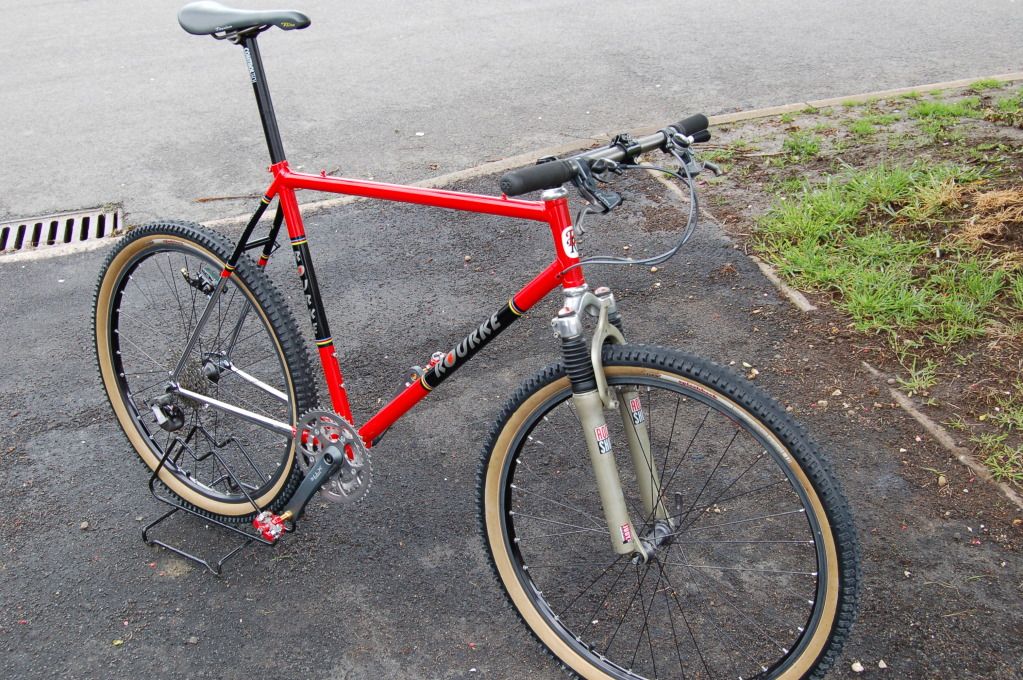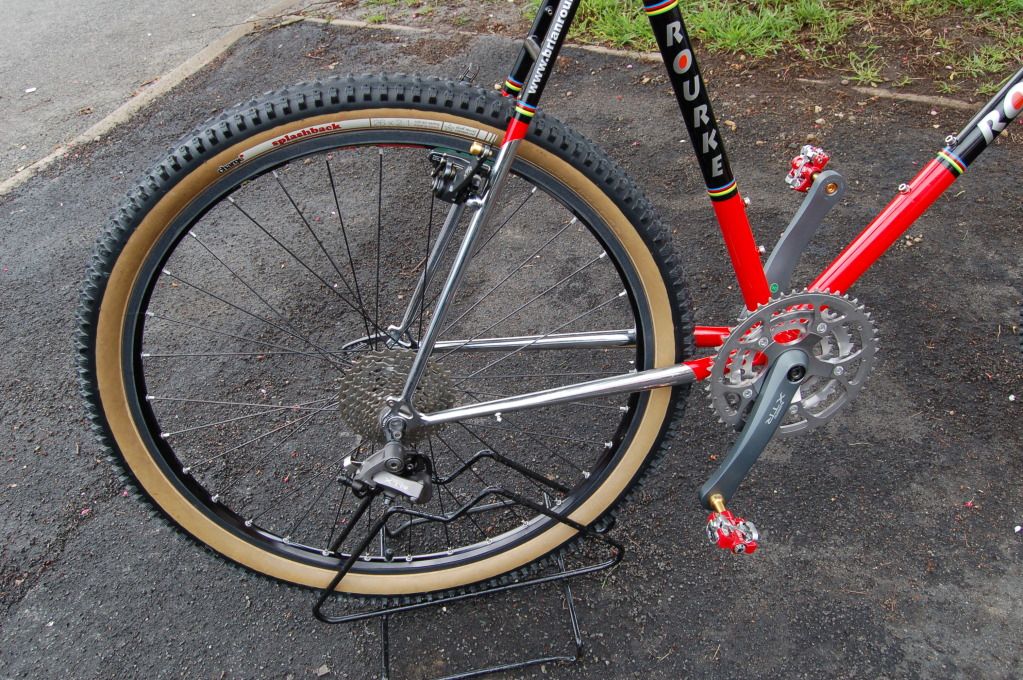 I ABSOLUTELY love the way it looks.
Still needs some finishing touches (sat waiting for parts from postie as I write this) and cabling up, then I'm looking forward to a dry ride out...