The "Splattery one" and the "Spotty one" are different years IIRC.
al-onestare wrote:
Yes, yes they are lovely. Just want the daddy now...the Explosif
There is something about white that works with these frames. I prefer the 90 with the silver themed groupset and rear canti but this is a very close 2nd
Was the blue speckle on yours original?
Yep... Completely original
Mine appears to be more specklely than splattery than others I have seen tho... I guess thats the nature of hand painting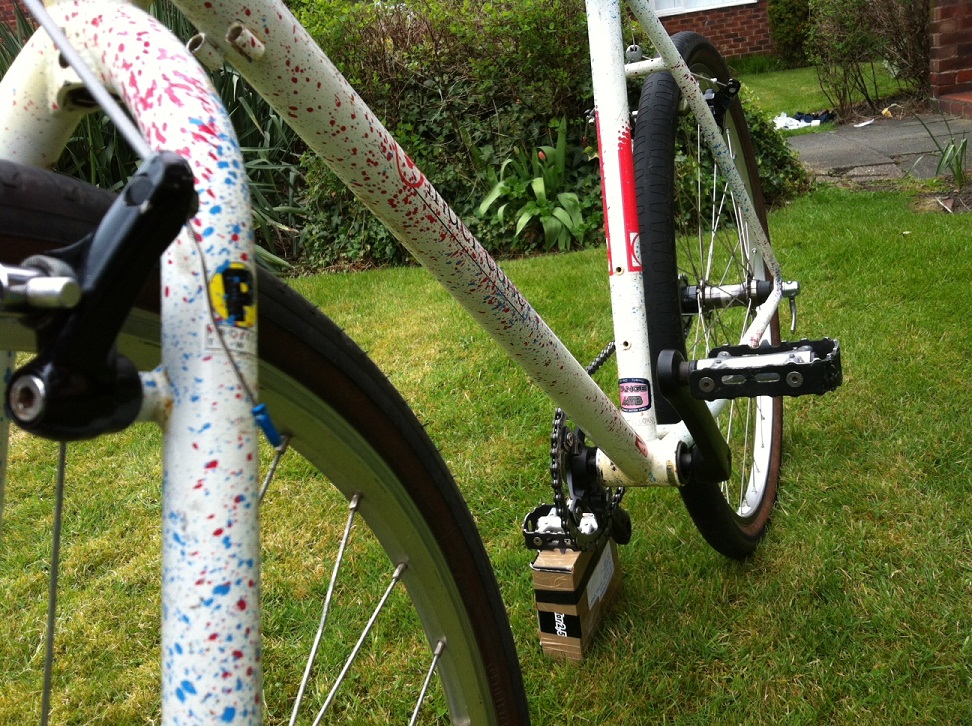 G