Heres my 1992 Kona Cinder Cone. Almost complete- just need a seatpost and clamp (anyone know what size i need, my calipers are broke!) and a V Brake dog collar (anyone have one to sell?).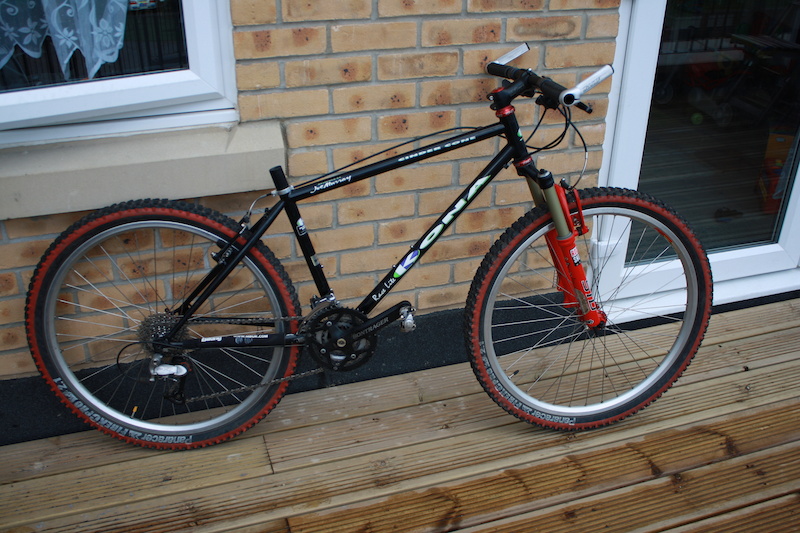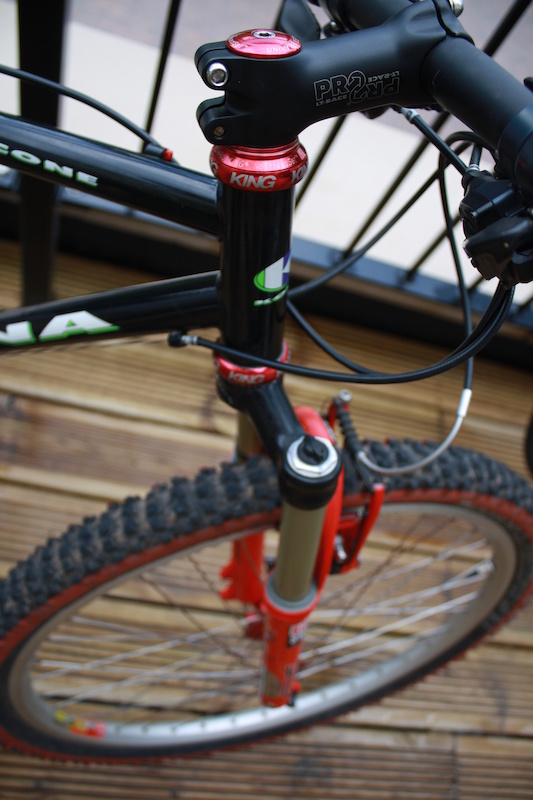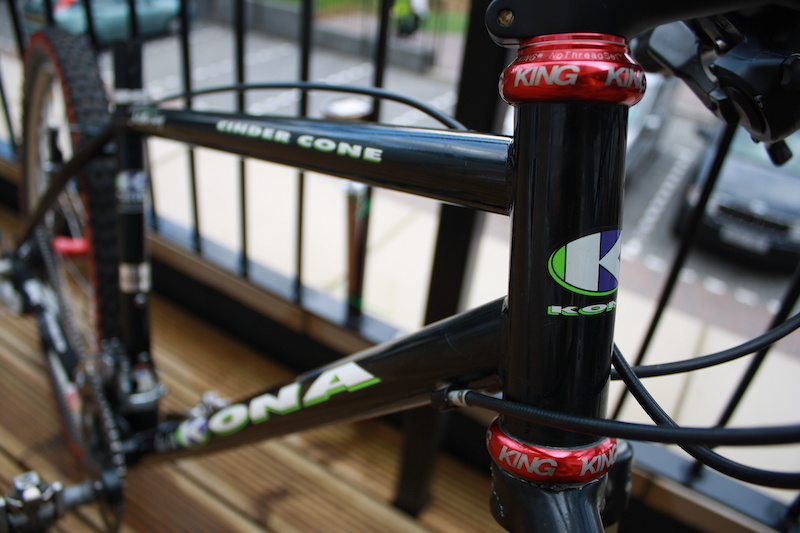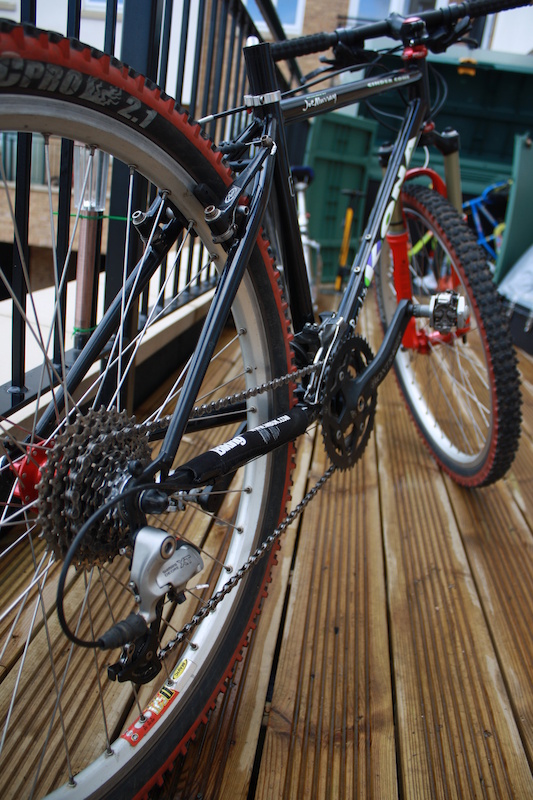 The front mech is a cheapo C90 one thats been bodged
but it'll do for now and will be replaced with an XT one.
Cranks and BB will also be replaced with a Truvativ Stylo set up thats currently on my Intense Spider. As soon as i can find a Truvativ BB tool, i'll be on it!
I resisted the temptation to put my white Rockshox Revelations up front as although cosmetically they look lush with this frame, they are disc only and i want a V brake set.
I wanted to have a retro bike with modern bits for durability and useability- hopefully i've achieved it.
What do you think people??