The build had stalled pretty badly due to work becoming pretty busy, and working at home getting the house ready for sale, but given the good weather I decided to finish it off with bits I had available, and rattle-can the swing arm until next winter when I can strip it off and get it powder coated.
At the mo it's an 8-speed until I get a front mech that fits, but its rideable and will be my steed of choice for 'beer-garden-hopping' for the sunnier months.
It could be a little small for me, but hey-ho! I might have to (horror of horrors) put risers on it if my back can't hack the low riding position, but we'll see.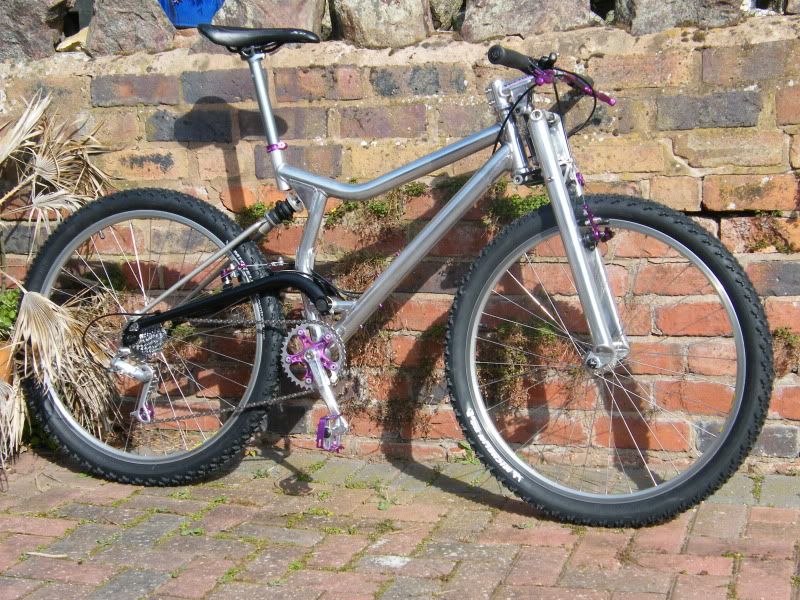 _________________
"Two very small men cutting steps in the roof of the world"