Almost there......
This is a bit of an eclectic mix really!
NOS Frame of unknown manufacture, NOS XCR, NOS STX and modern Kore risers.
There's some stuff that needs changing over time for various reasons....
The Ringle Stem!
Alivio cranks and six speed RM20 wheels for starters.
The wheels will go on the Karakoram when I get round to it and the XT/317s off that will go on this one. The bikes are 100 miles apart at the moment though.
I'll have a seatpost by Tuesday though, so should be able to take it for a spin then.
Considering the level and mix of components, I'm really pleased so far, I just hope she rides OK.
This build kind of reminds me of back in the day; bikes with a real mix of stuff bolted to them.......The true spirit of retro I reckon.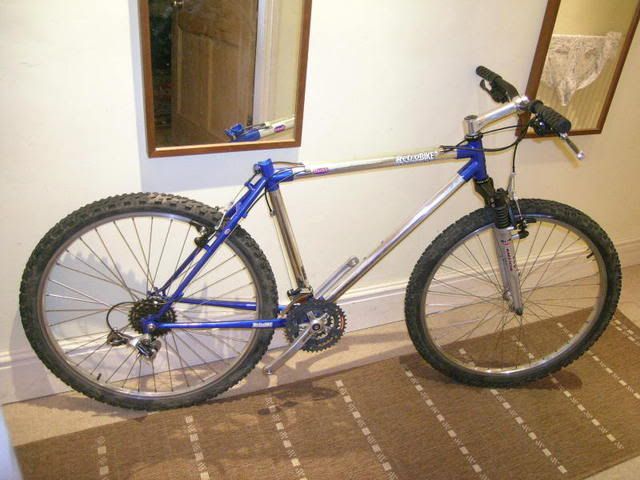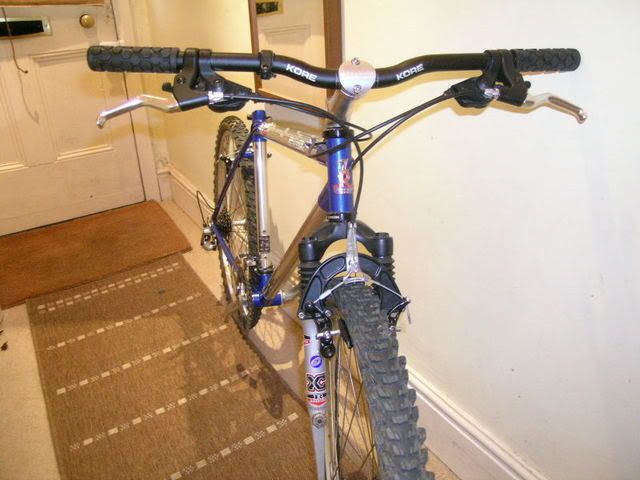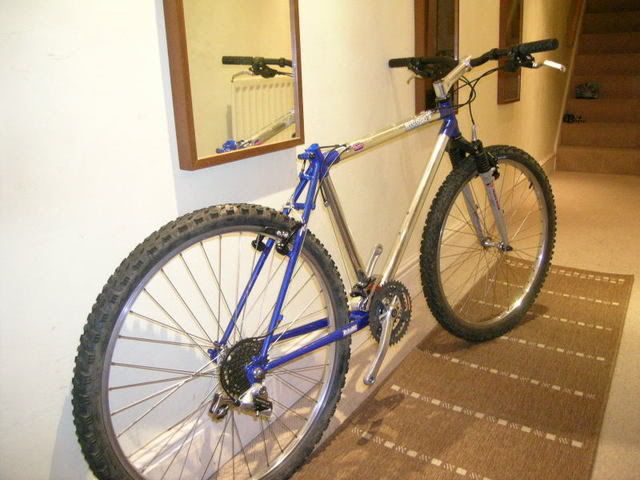 _________________
Modern:
Cotic Solaris | Cotic Escapade
Retro:
1988 MF Explorer | 1991 DB Apex | 1992 DB Response | 1992 Dave Yates Diabolo | 1993 Orange Clockwork | 1994 GT Zaskar LE | 1994 Saracen Kili Flyer
WANTED
:
RS Mag 21 with 1/18" unthreaded steerer
|
DBR Dual Response