ish wrote:
If the bike has Ukai Speedline rims (some early Alpinas did), be sure not to toss them, as they are worth a lot of money.
One of my first 'flips' was this pink Alpina Uno I found laying on a scrap pile, it had a 'mixte' style frame I wanted for a project.....almost tossed the wheelset, but they were black and I kinda liked them. One day I looked up 'Ukai" on ebay.....whoa! Sold them on and bought a Ritchey Ascent frameset, now I'm totally addicted and have the retrobike disease.
Beware cheap Univegas....they are a gateway bike to retroaddiction. You have been warned.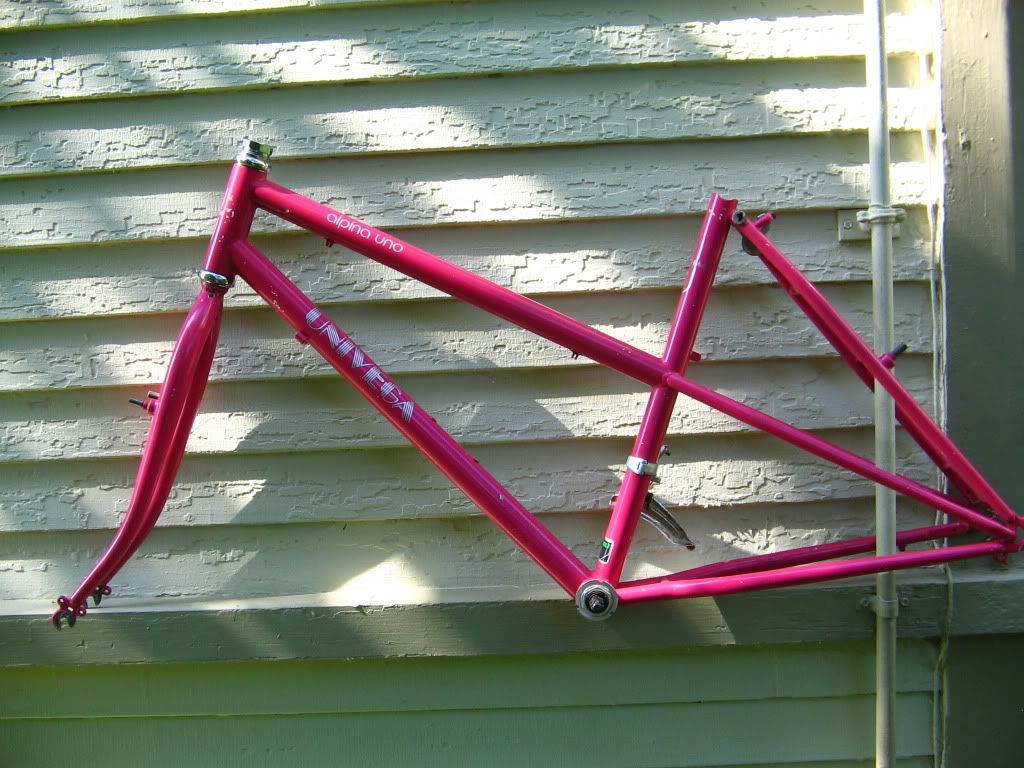 _________________
Current Stable: ///84 Ritchey Timberwolf///86 Ritchey Timber Comp///87 Ritchey Ascent///87 Ritchey Ultra///88 Cannondale SM700///89 Teesdale Quintana Roo Superform///89 Santana Moda///90 Monster Fat///1996 Ted Wojcik Sof-Trac FS///1997 Ted Wojcik Sof-Trac FS///85 Shogun 400///85 Shogun 500