Hello retro freaks! I've just temporarily completed my beloved 93 Moots Titanium YBB. It's my first time owning a soft tail and to my surprise, this bike rides like a dream. Unfortunately, I won't be able to take the bike off-road as I'm now recovering from a flu bug.
I've tried doing some research on this bike but can't seem to find much. If anyone has any information, please let me know...
This was build to withstand the commuting business to work and also the off-road trashing over the weekend. Not intended to be a lightweight but it is within the 10 kg mark. I'm actually very happy with the bike.
Enjoy guys!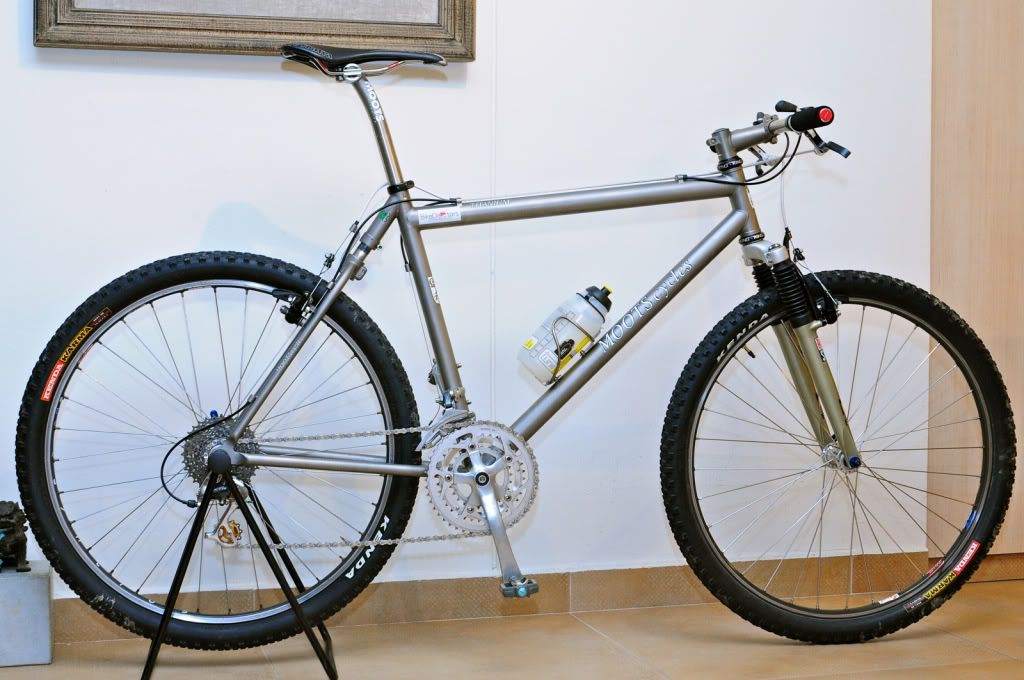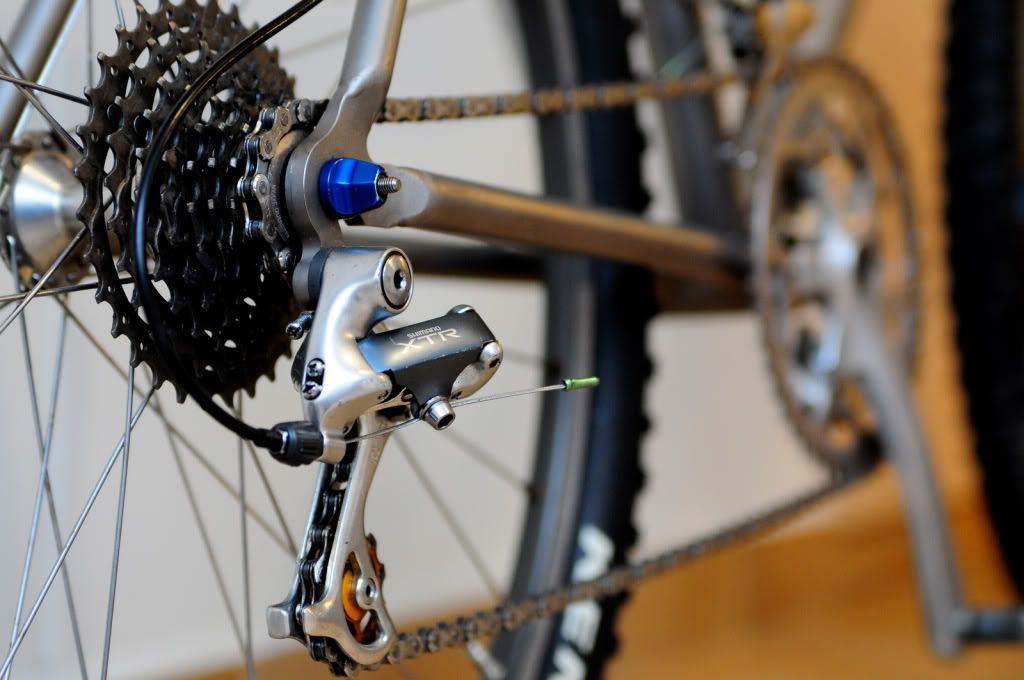 _________________
89 Merlin Ti Rd
, 89 Merlin Ti MTB], 96 Cannondale Beast of the Beast, ,
97 Morati Ti Pro Lite HC1.1,
Litespeed Trike
, 17 Lynskey Helix Sport, 17 Lynskey Ridgeline F140 27.5.