cheers for the comments chaps! much appreciated as always!!!
have ridden this a fair few times recently, but my back/arse has been in bits after every ride so have been running a USE carbon post which has made a world of difference, taking the edge off massively!
I tend to use this for more sedate rides, i'd use one of my others say to race on or send round lee quarry at high speed.
I've made some aterations to it recently too. these include:
- Deore Thumbies
- X Lite Chicken Stix levers
- Original Hope QR Skewers (ti)
- changed the seat tube decals for smaller ones - i put the the non DS one on the wrong way too ahem!!!
i have had a recent bar end amnesty on my two bikes that have them as i have found them to get in the way a bit and i prefer the extra width of the bar without them now anyway!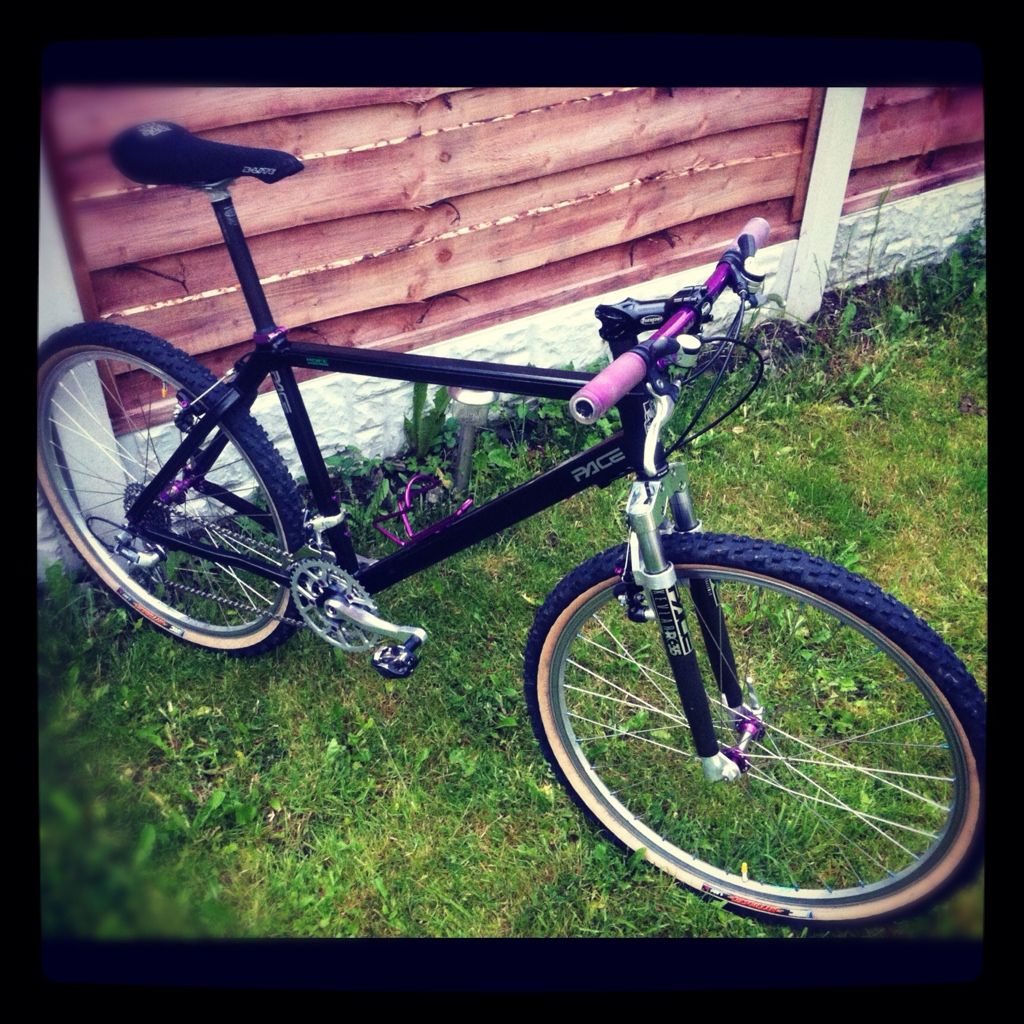 hope everyone likes it! will do some better pics when i get a better camera ha ha!!!!