cheers chaps!
as its been a nice day today and i've been off work, i decided to take a few snaps of the pace!
decided to reomve the flames though!
been busy fitting the headset, steerer tube, brakes and bars/controls! its coming along very very nicely indeed!! i am looking forward to taking her for a spin!
temporarily bolted a shimano 105 rear mech, and put a un54 bottom bracket on to help me get an idea of weight, and its bl**dy light! these will be replaced as soon as the other items arrive!!!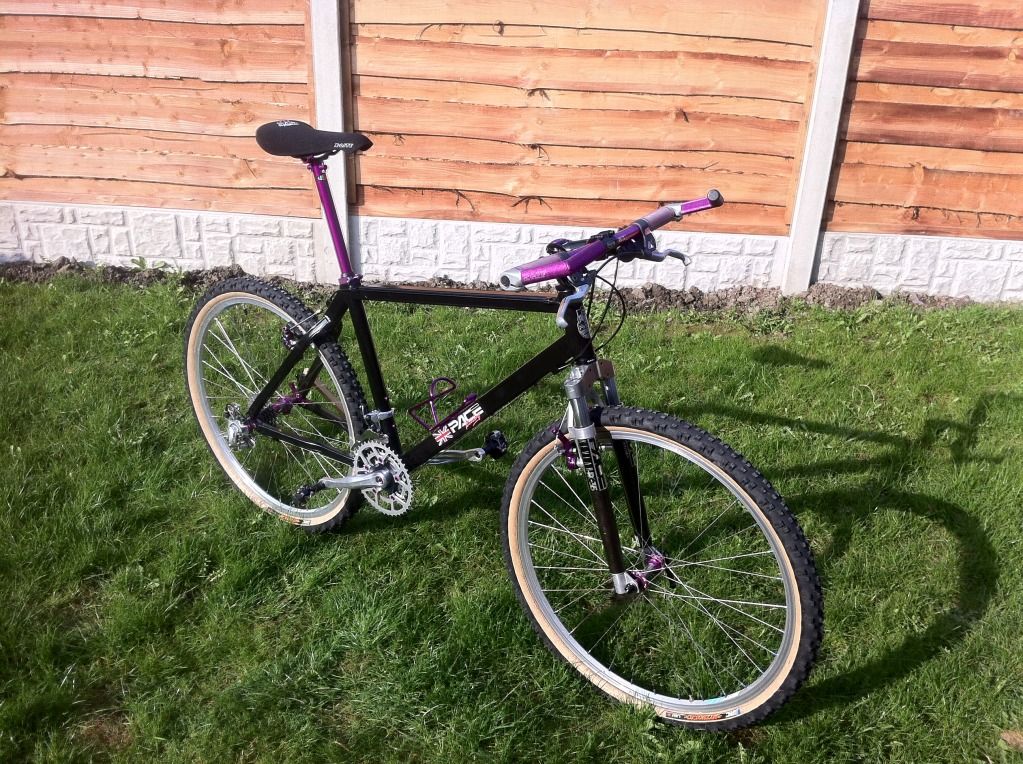 will do some more pics when i have finished her!