Right................ Another Karakoram revival
I've finished the Elite
Firstly - Thank you drystonepaul for parting with this luvly frame
The wanted ads really do work sometimes eh.
As you may have read above I wanted to rebuild my stolen GT from over 20 years ago using the same components, this hadnt gone to plan - Tried the magura's and it didn't work for me, dunno why but i just didn't like it. Luckily I happen to have a spare DX braking system so on they went.
Thumbies are the way to go here so had some that i'd traded some mags a while back int shed along with some bargain SLR levers off the bay
Thanks to Russel for the karma GT stem
, gave this a smoothrite black finish as I dont have time to recreate the midnight sky colour and it looks quite good matching with the seatpost, I actually thought this may have been too long but I guess I've grown and it nicely fitted in with my 20 yrs of growth. bars are same as the originals and my BITD favorite grips are the Tioga Biogrips, black 400mm seatpin for £12 and a nice compfy turbo saddle .
Wheels are Wolber on DX, I dont thing and anodised Ritchey vantage rims are gonna pop up anytime soon
so these will do for the foreseable future, theyre fitted up with a ritchey Z-max on the rear and megabyte up front.
Guards and lights will be fitted as This will be my daily ride back and forth to work so heres some piccis without em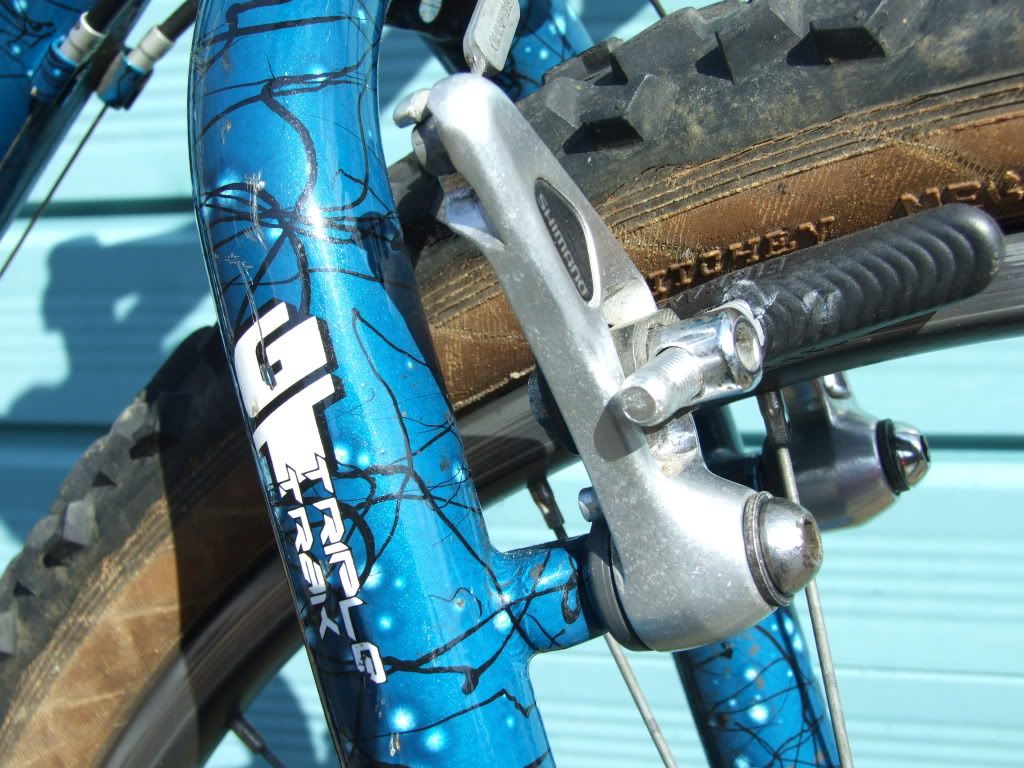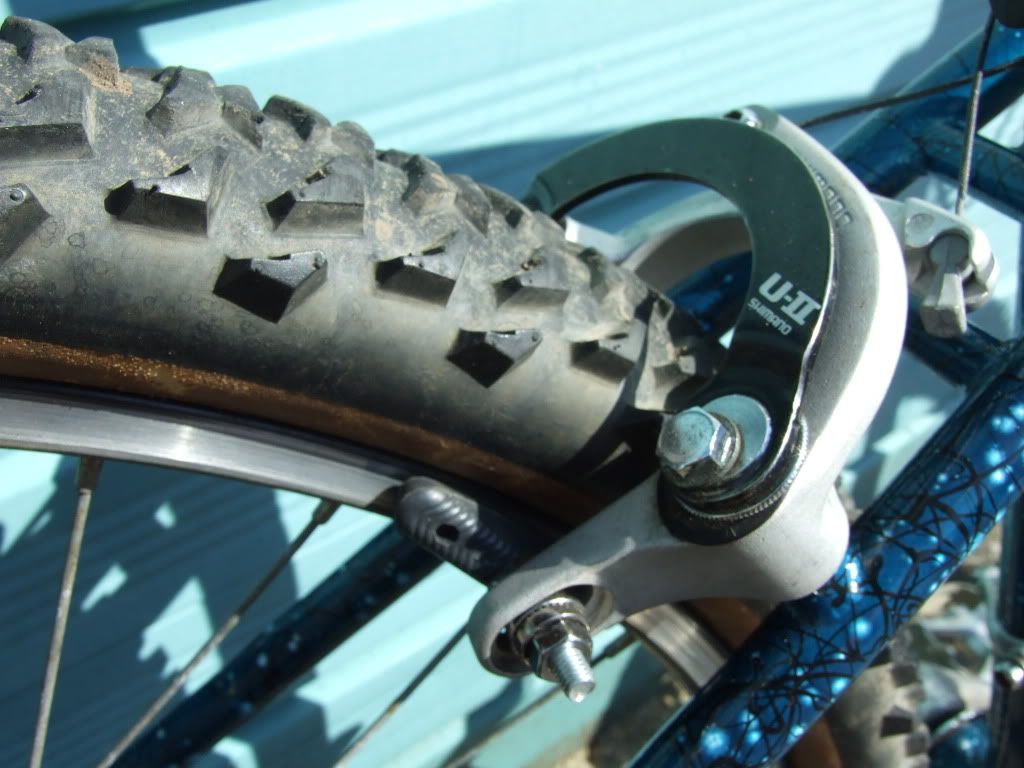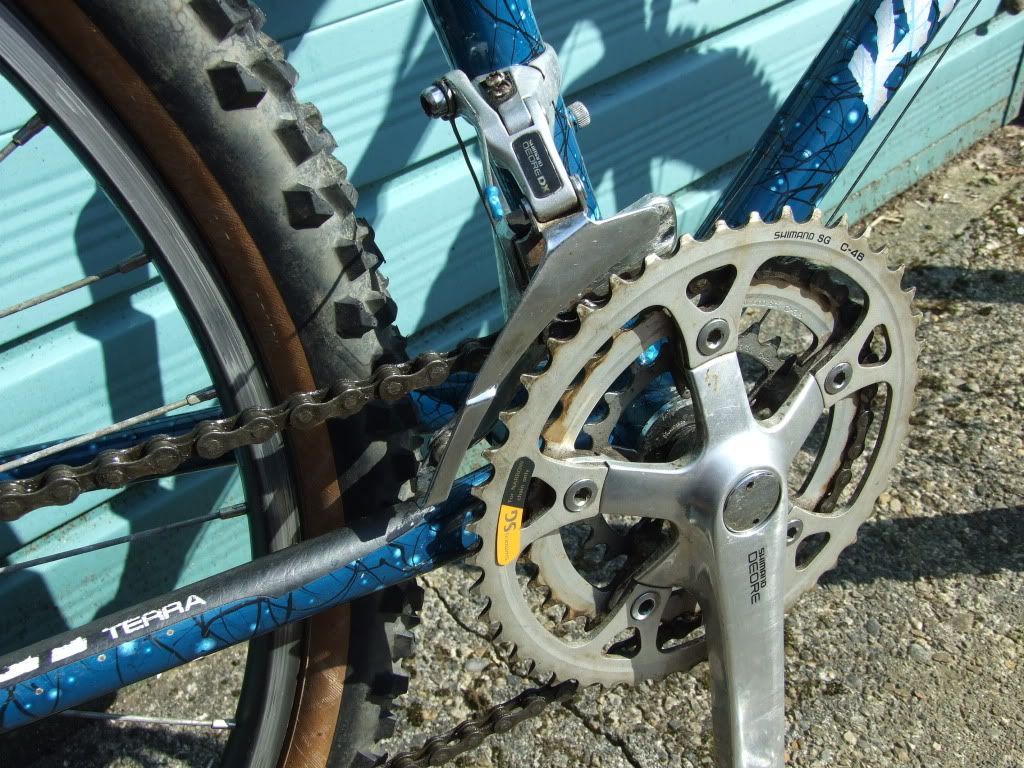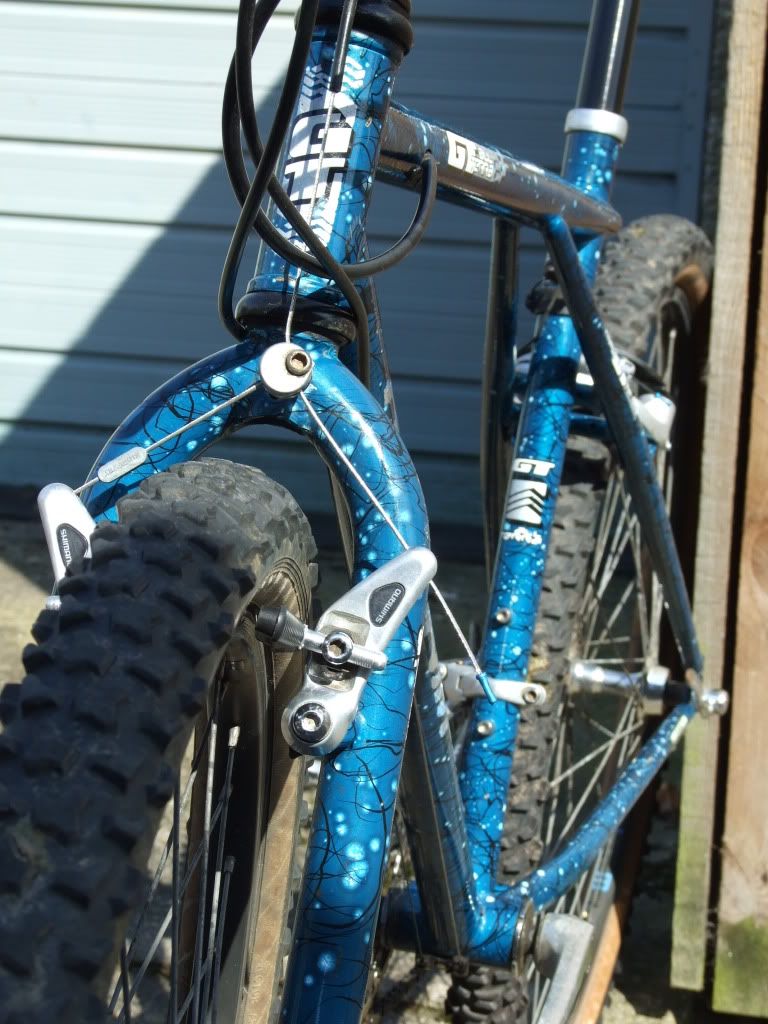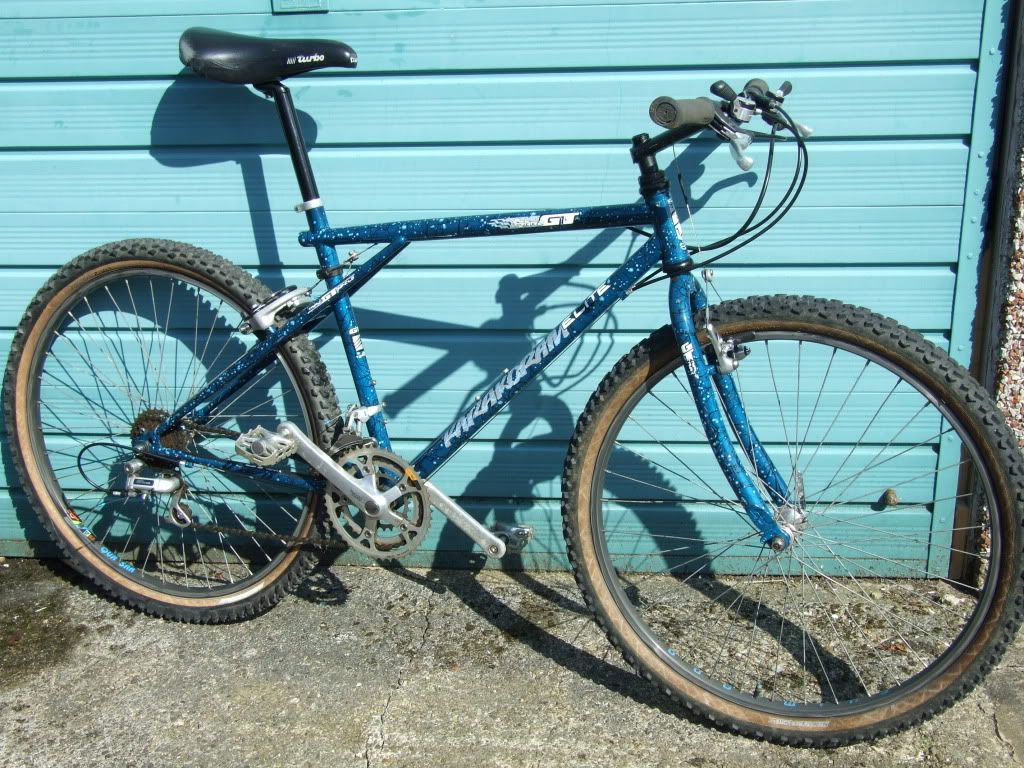 _________________
Stabled = 91 Browning Test unit - 87 Chas Roberts Snow Leopard - 88 Overbury's pioneer - 89 Bromwich - Dave Yates Diabolo - Mk1 Thorn Nomad - Thorn Raven tour - Dave hinde disc - frontiera 531 - Serotta Proflex - 92 orange clockwork - 86 Orbit Frontier - 85 F.W.Evans