No, I don't want to know if it is one
I'm pretty certain it is!
I've just acquired this rather tasty '94 Zaskar LE frame off of mtbdave.
Cheers Dave!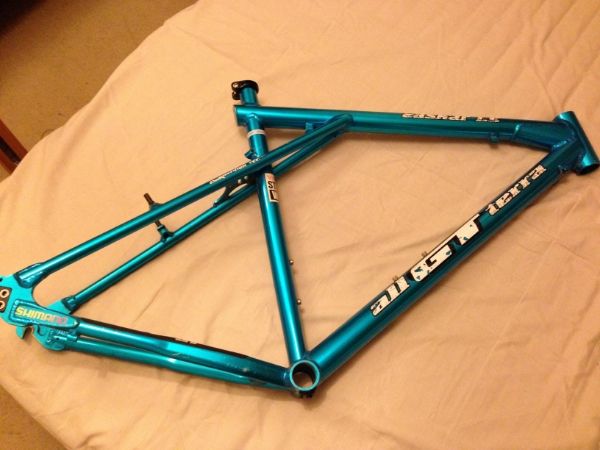 It's in the rather fetching aqua/turquoise that was available in 1994 but it's definitely more turquoise than most I have seen photographs of and I wondered if there were two different colours produced (early & late maybe?) or if there was just variation between batches.
I guess it could be that a lot of them have faded in the intervening 20 years and this one hasn't so much, but it would just be good to know one way or the other.
I'm guessing it's a February 94 frame going by the frame number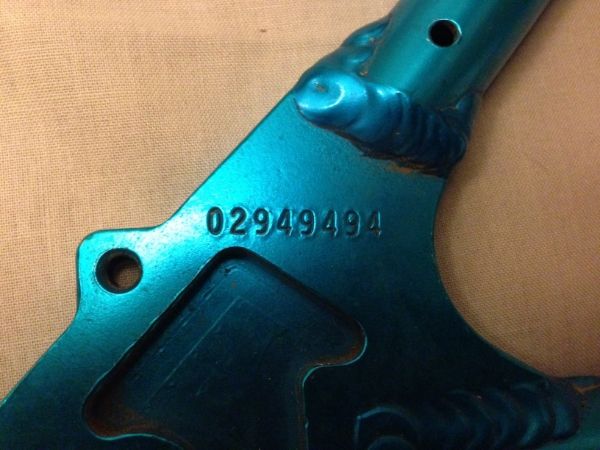 How many 94's can you get in one frame number??
It's also got unusual decals, I'd always thought that the 94 frames had white letters on a black background, but these have a pattern in them which is just visible on the white part. Is this correct for a 94 Zaskar LE?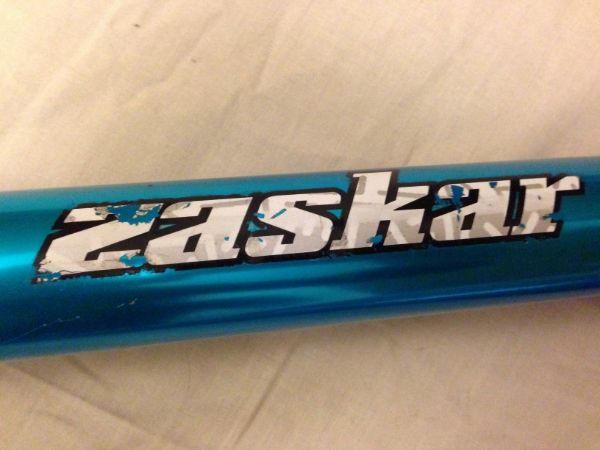 i was going to replace them, but if they're unusual I might keep them?? Or get Gil to reproduce them.
Anyone have any thoughts?
_________________
Modern:
Cotic Solaris | Cotic Escapade
Retro:
1988 MF Explorer | 1991 DB Apex | 1992 DB Response | 1992 Dave Yates Diabolo | 1993 Orange Clockwork | 1994 GT Zaskar LE | 1994 Saracen Kili Flyer
WANTED
:
RS Mag 21 with 1/18" unthreaded steerer
|
DBR Dual Response