Went to the storage to pick up the Pinnacle.
I bought this one new in 1990 and drove it hard,..it has some scratches but back in the days i never expected this to become a classic
but i do not regret it because i had some very nice times on this machine,..
I haven't driven this one for a long time.
The Girvin (was the first one in the Netherlands) fork doesn't work anymore, the elastomer is shocking hard,...i will take it out and will put the original spinner fork en MC1 in there, it is only a shame that the fork/stem did not fade and the frame did so there is some color differences ,...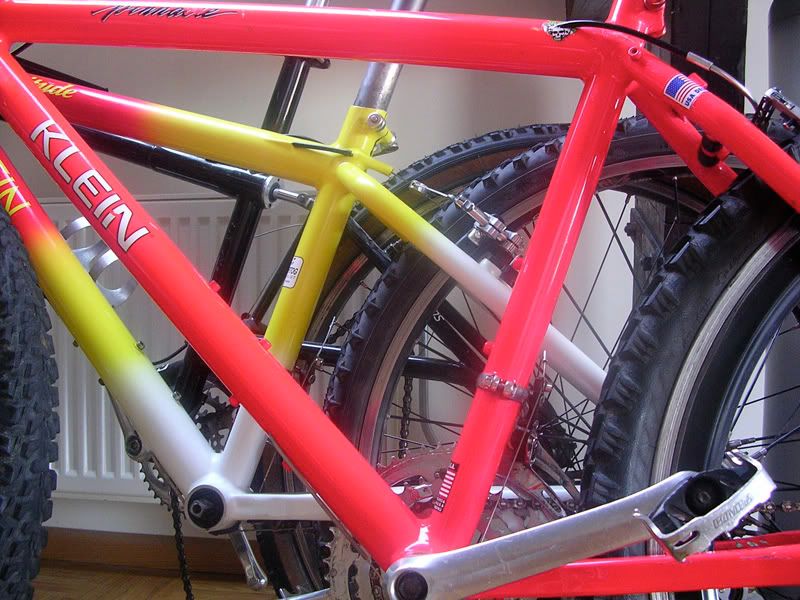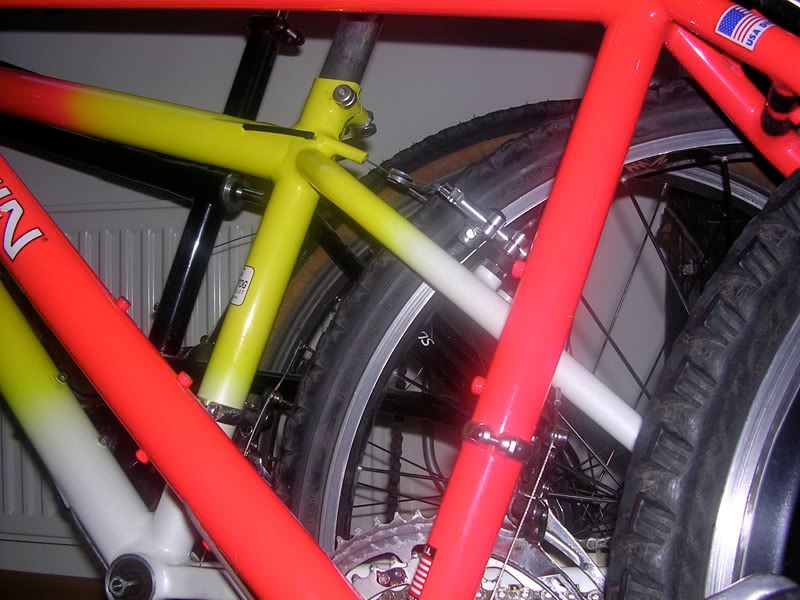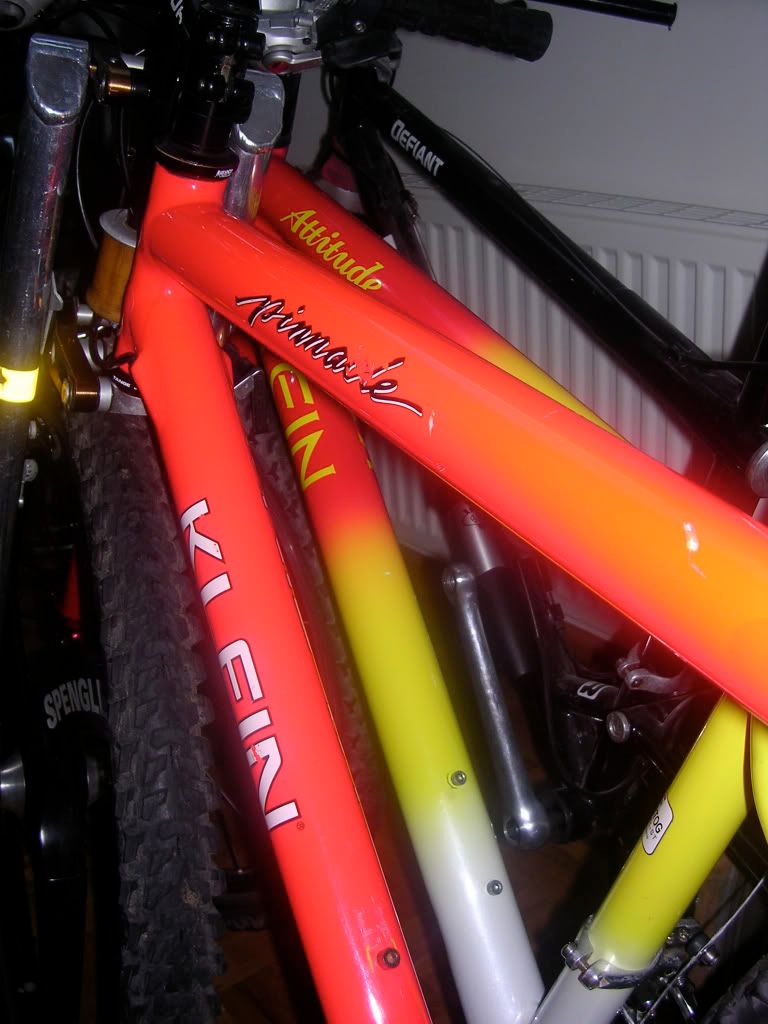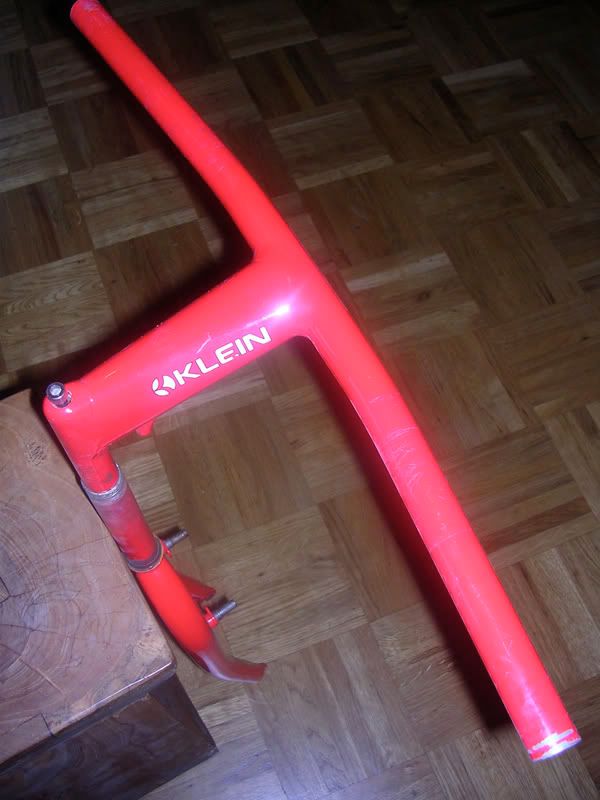 and yesterday i bought these onza grips for just 2 euro,..incl stickers!
_________________
DEAN
- SEROTTA-
KLEIN ATTITUDE
- SEVEN -
MERLIN
- VOODOO - ROF - GROOVY - BONTRAGER - RAFTY - SUNN -
FAT CHANCE
-
MC SAN ANDREAS