Picked up the Klein (dutch word for small) Attitude today.
I was surprised by the quality of the frame, it is almost in an immaculate state, as good as no chain suck,..no dents or scratches,..is has been ridden like 20 times, last time 9 years ago, since then the attic was its location.
Not a bad find for 225 euro's,.
complete with the cranks, seatpost and saddle and cateye speedo
I put the wheels in for the picture but think i might use then, or the spare spengle's,..but this looks okay to me,..light set of wheel with Rond hubs (radial front, pulstar style rear)
The ringle's will be replaced with silver once,..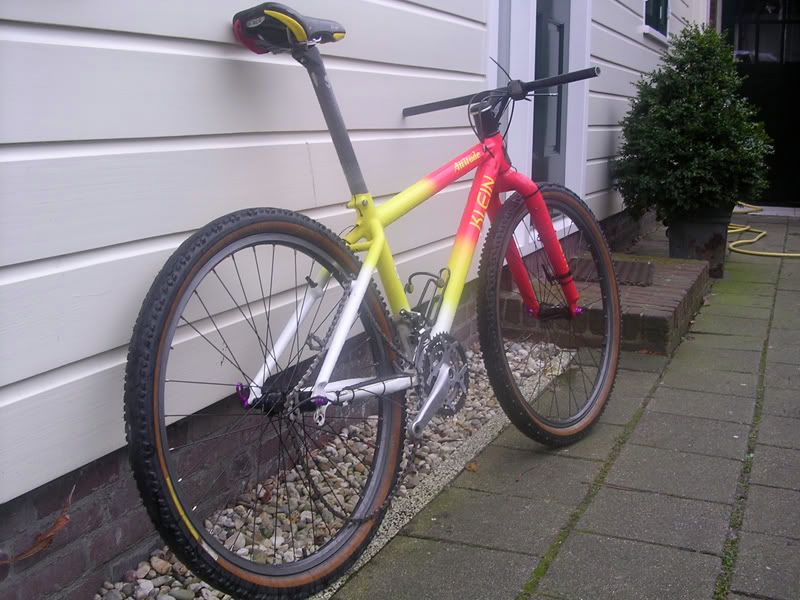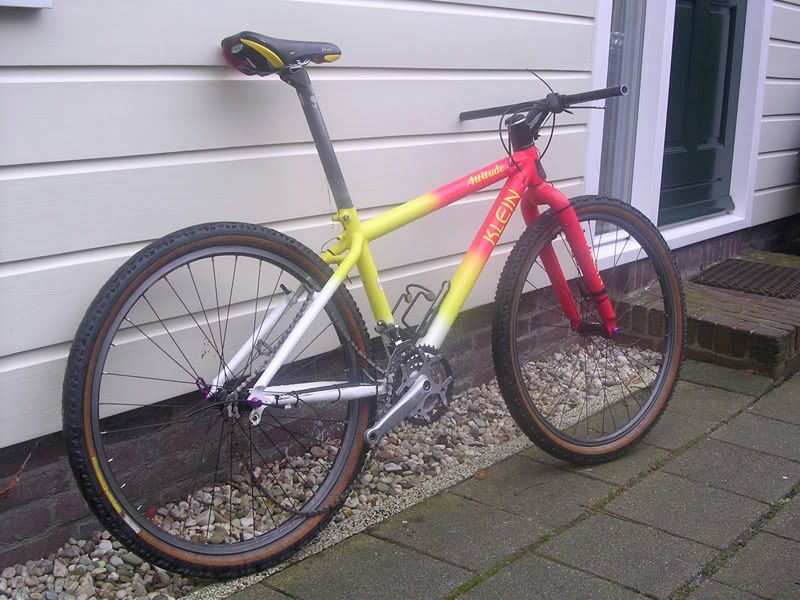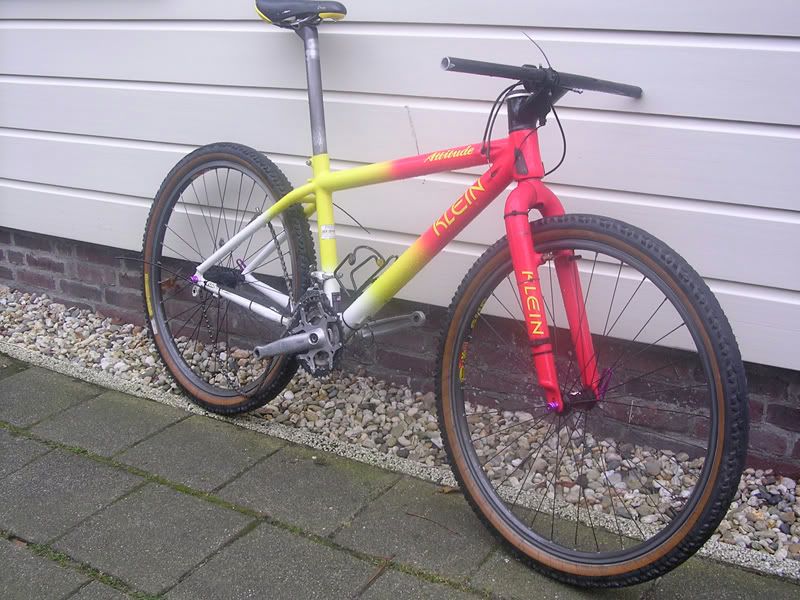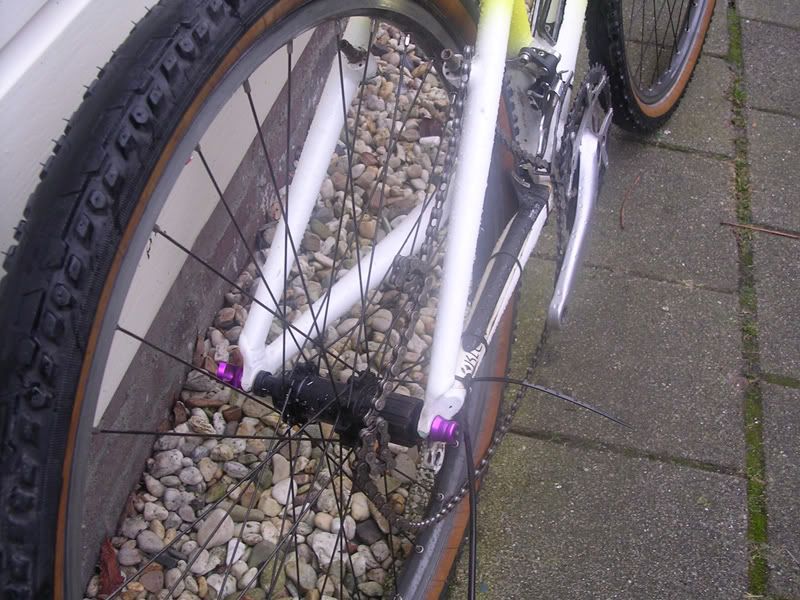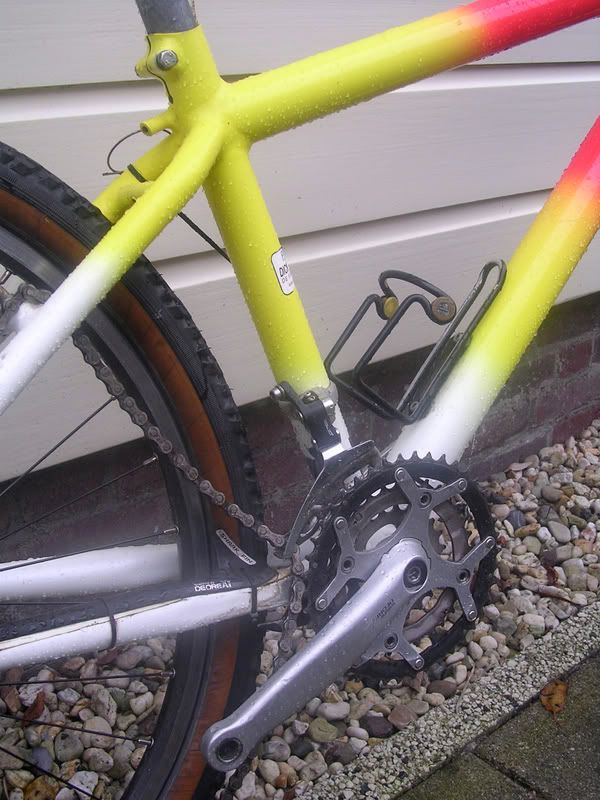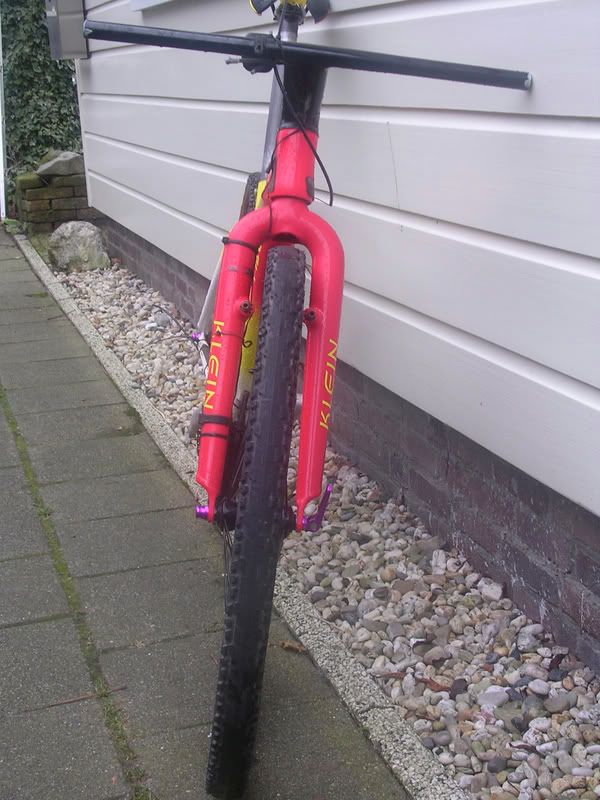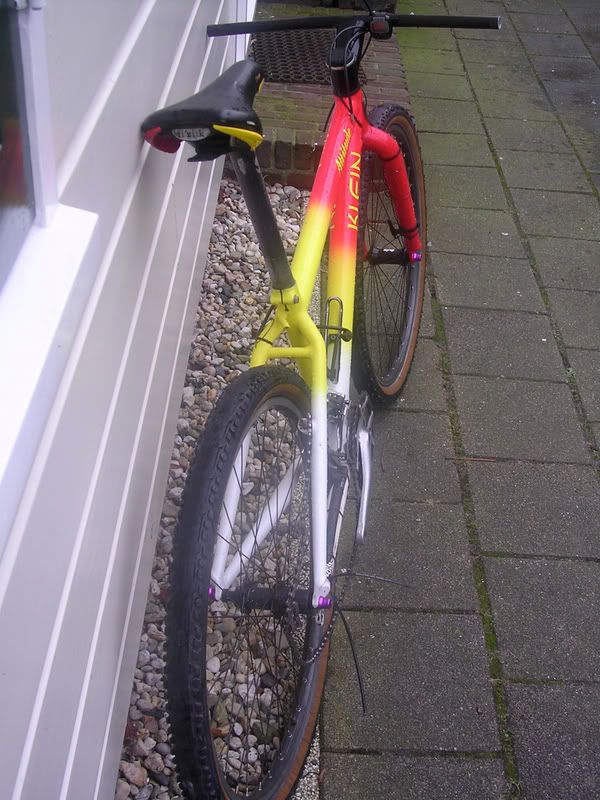 now find some time to take it apart,..clean and polish,..and then put it back together.
_________________
DEAN
- SEROTTA-
KLEIN ATTITUDE
- SEVEN -
MERLIN
- VOODOO - ROF - GROOVY - BONTRAGER - RAFTY - SUNN -
FAT CHANCE
-
MC SAN ANDREAS