Hurray I got one again.....had 2 some years ago, these ride great. This is a 19.5 I used to ride 18.5 but not that much bigger.
These are very capable of taking a 100mm fork even up to a short legged 115 just, but bb height comes up.
I had so much fun on my last ones.....i would prefer an 18.5 but hay ho.(any swaps)
Great condition bar bad chain suck. I have seen worse as a mechanic but shouldn't be a problem, i've smoothed it out and used' petro patch' filler over it ready to paint.
Just cheap bits on for now but i do have a pair of Manitou black elite's in the cupboard
just to add, I had a mini obsession with the Erzulie......my first one got sent off to have a disc mount put on and canti mounts off and an acid green paint job, then I sent it to Setavento who kindly replicated it in Titanium millimeter perfect to be honest ........but oddly the cromo original rode better ......so if you ever bought a 2nd hand Setavento with a long seat tower it may have been mine.
I remember the original orange forks were crap and too short for the head angle, giving a poor ride until changed........then they came alive !!!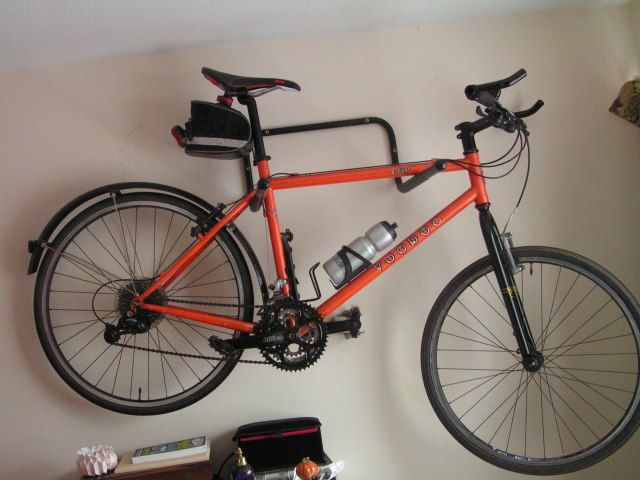 _________________
Voodoo Erzulie 19.5" bit too big looking for 18.5" steel Voodoo
Lots of memory bikes !

That is what I mean, if you think I meant something different....well,that is in you head , not mine !

Just think of all the people that would agree with each other, but can't because they don't speak the same language