My relationship with mountain bikes as we know them started back in 1994 when I bought a new Cinder Cone.
Me and the bike were inseparable from day one and being far more interested in riding than polishing soon saw the CC looking well 'used'
In 1996 I added a Lava Dome to the fleet, a 'Sunday best' bike if you will and relegated the CC to commuter/wet weather bike.
In '98 I purchased a Kilauea in baby sh1te yellow, this is still to this day the best bike I've ever ridden.
Forward several years my neighbour was welding in his garage when a fire broke out,
sadly my adjoining garage caught light too and my 3 Kona's were destroyed.
I stumbled across this site a while back with the intention of building up an old Kona for a bit of fun,
but as most of us know one thing leads to another and I am now in the middle of replicating my 'fleet' as it was in the 90's.
Anyway, I spotted this Lava Dome on here a few weeks back and managed to sort out a deal with Tony (
TC
).
The bike was complete and in remarkable condition but Tony wanted to keep a few parts back for another build (STi's, tyres and forks)
The forks wasn't too big of a problem as the LD had Rock Shox and mine originally had P2's,
Thorpie
came to the rescue with a pair of period almost NOS Mr Dirt and The Cleaner,
and a chance conversation at the LBS landed me with a pair of NOS LX STi's.
The P2's , thanks to Stuart (
Funk to Funky
) are currently at the powercoaters awaiting a coat of metallic grey, once back I can clean everything up and get it ridden !
1996 Lava Dome (mid season special green) 19" original STX cranks, LX & STX mechs & Impact headset.
Race Light bars, Velocity Stem, Race Light Post and Selle Italia Expedia saddle.
Mavic 238's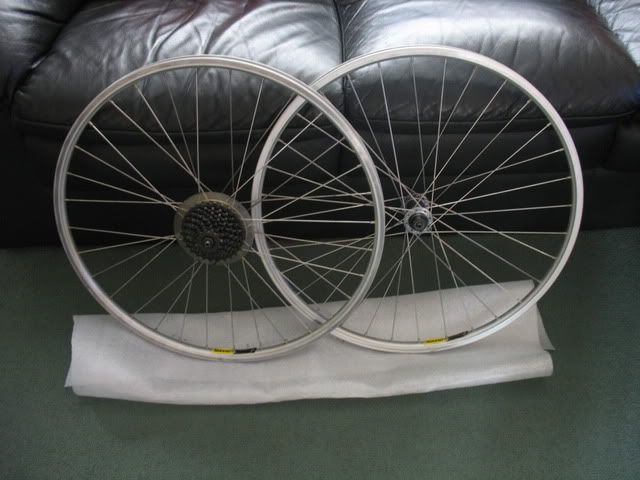 Mr Dirt and The Cleaner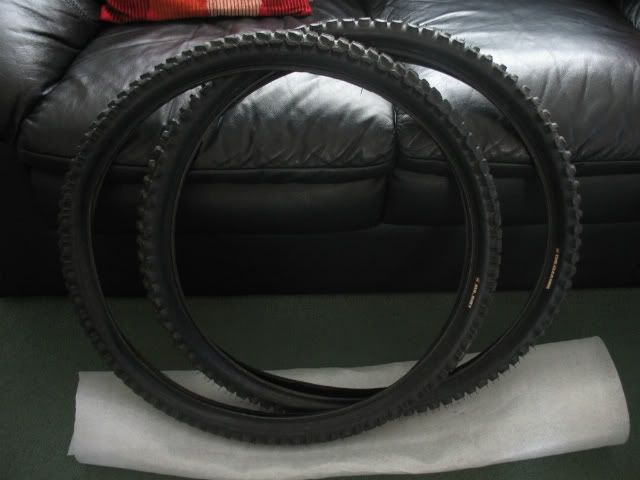 Ritchley bar ends and grips.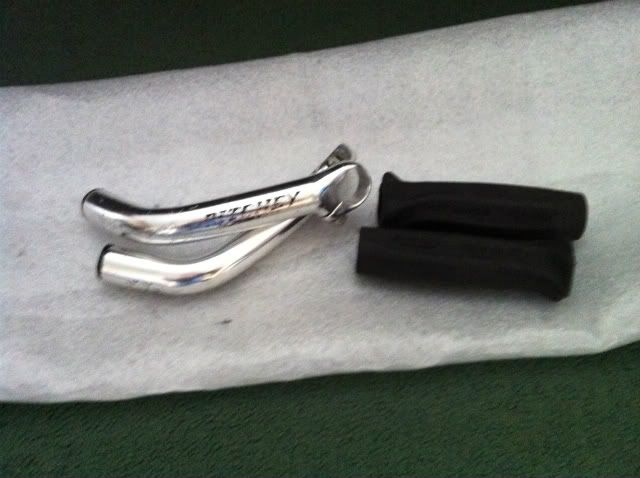 Curve Canti's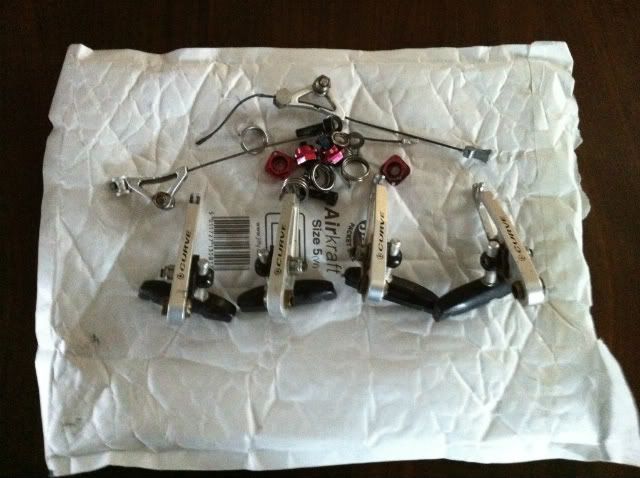 NOS LX ST'is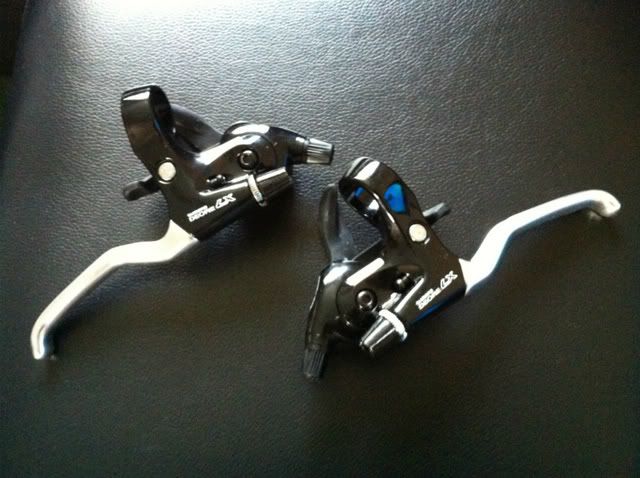 LTX alloy pedals & toe clips.