Small update,
been tinkering in the garage tonight and set about my revolution cranks.
They were very scuffed and in need of a repaint so I attacked them with nitromors and a wire wheel.
Partly because it needed doing and partly through curiosity and I needed to satisfy myself that the underlying steel was sound.
It is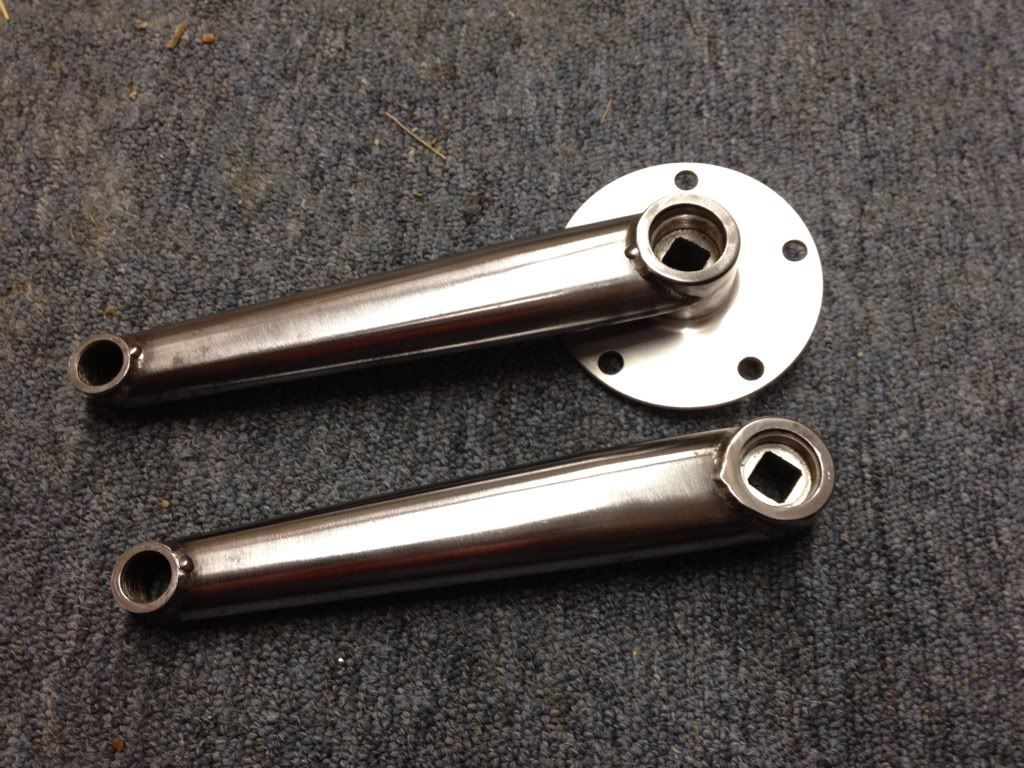 _________________
Wanted: Mountain Goat Deluxe.
Mostly riding:
2010 Mountain Goat WTR.
On way: Breezer Sky.