I don't believe I've see another one of these on here and know Fusion Cycles were not around for long in the UK.
I believe Fusion moved to the USA and are now more Roadie orientated in Carbon and Alloy frames?
They tried to copy all the major players BITD in design and concept, but didn't sell (despite being superb frames) as the big US names were too much of a "must have" over here.
The same ethos which Knackered Raleigh, Dawes etc (Not very Patriotic are we!
)
These were built in Taiwan to UK design from Tange Prestige Concept, the best steel tubes available back in 92.
Frame weighes a smidge over 4 pounds.
They shared the 1-1/4 head tube with other brands going down the Aluminium route, but with steel, which was unusual and makes for a very tight front end.
Tubes were butted and profiled in all directions, the seat/top tubes goes from Bi oval to square at the BB shell (not just ovalised).
Seat cluster is a blatant Ritchey P series copy, with seat stay and seat tube incorporated into one cluster with the barrel bolt through all three.
Top tube cable routing, was not that common then and has the built in pulley wheel, like Orange (again a plagerism)
It tracks incredibly well and is extremely quick to turn in the Single track, but still has that Steel Zing over the bumps and of course accelerates and climbs really well.
Finished bike is just under 22 pounds, but BB is a 150g Spesh one and Machine tech Canti/levers and Ti bars, Handmade Conti 330g tyres and 70g tubes etc all cut weight, as does the light wheelset.
It's just about a Shimano free Zone and only the rear mech let's it down, the Mavic triple MTB mech weighes a mere 70g and is much slicker than a Shimano offering.
Here it is, may do a few more mods, to drop weight a bit more, but think it looks as good as it rides:-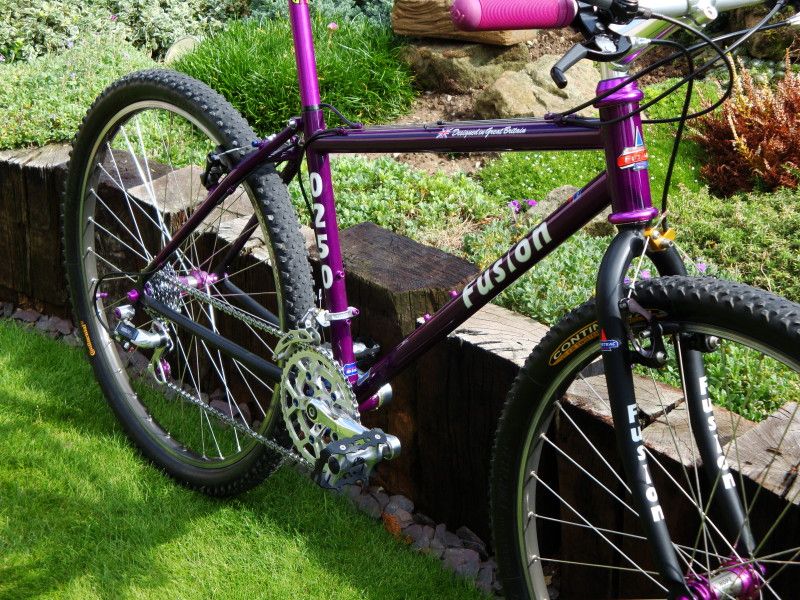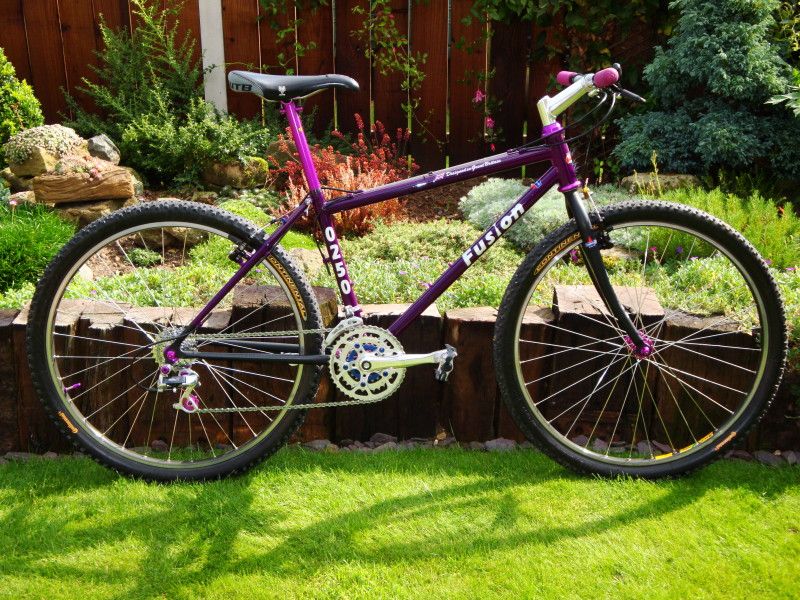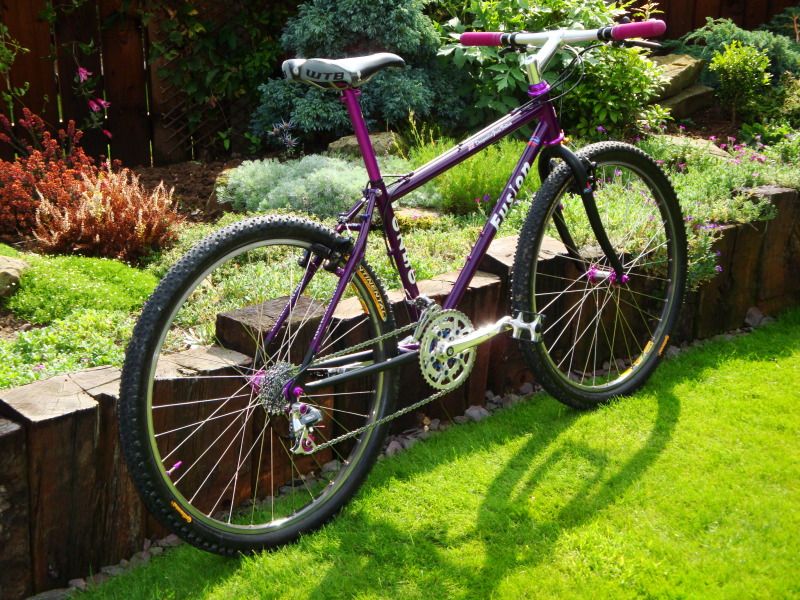 _________________
Live the dream-Ride on!