Thanks to Tangent, I received this in the post this morning. Updates on build will be posted here, but initial thoughts suggest plenty of ano red and a Canadian theme for bits... with the exception of a couple of Hope hubs for the wheels...
Will go with my Dekerf Mountain (DEK245) perfectly.
Fork will be a suitable AMP linkage jobbie...
Anyway, here's the frame... paint is remarkably good and I should get away with touching in the slight blemishes...
Rear end has a little shonk, but it seems to move at the point the top of the shock joins the frame... Maybe some spacers would help...
Anyway here's the pics...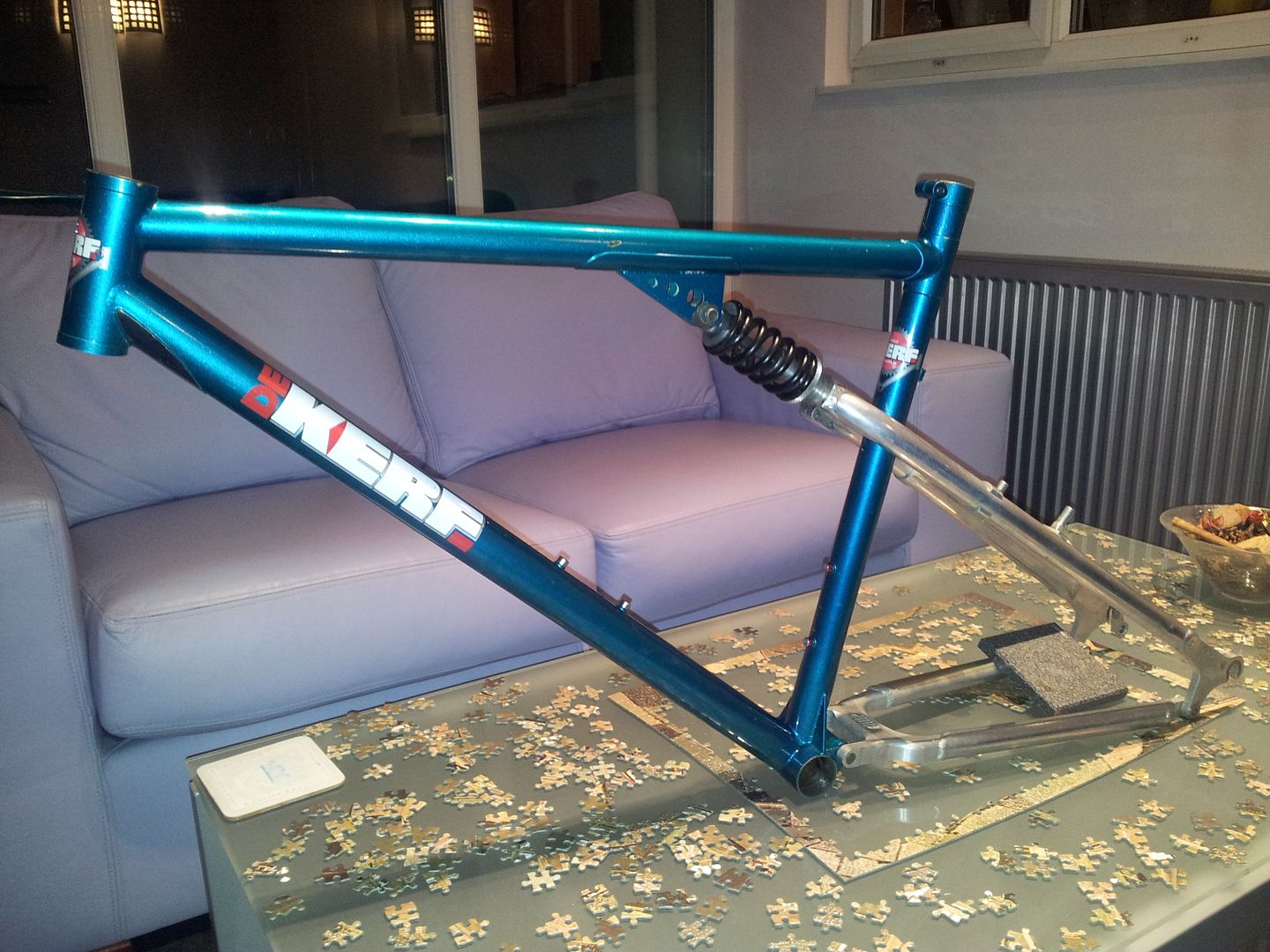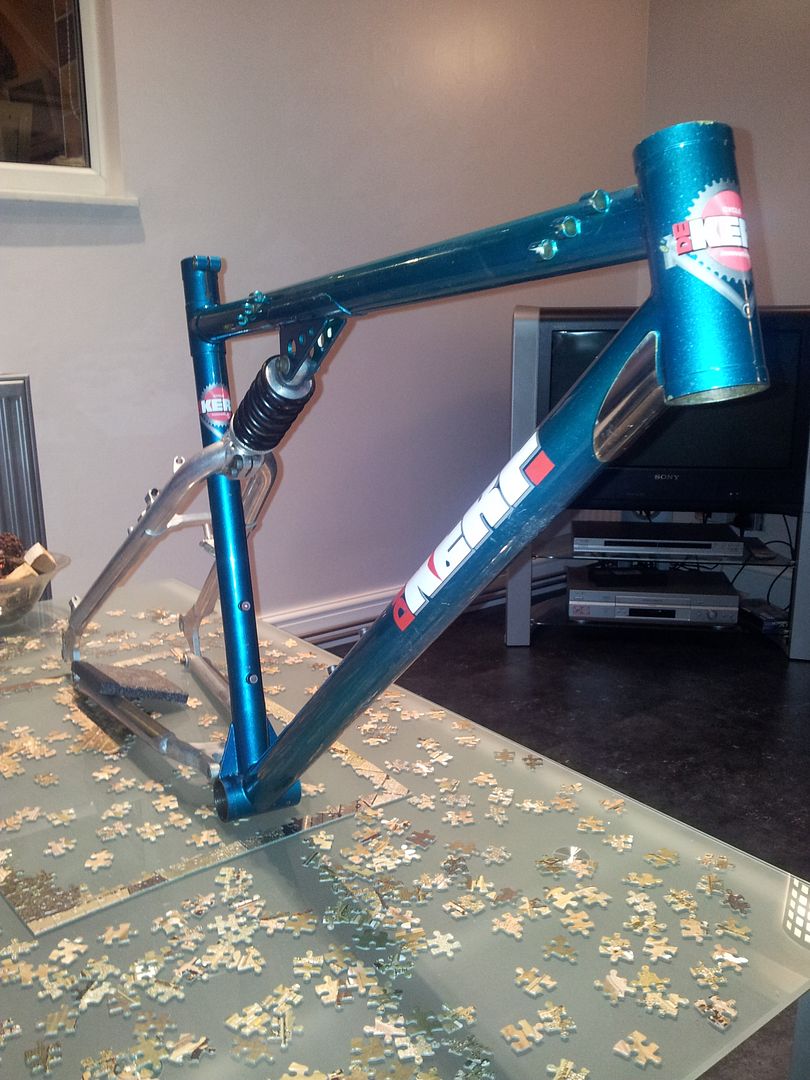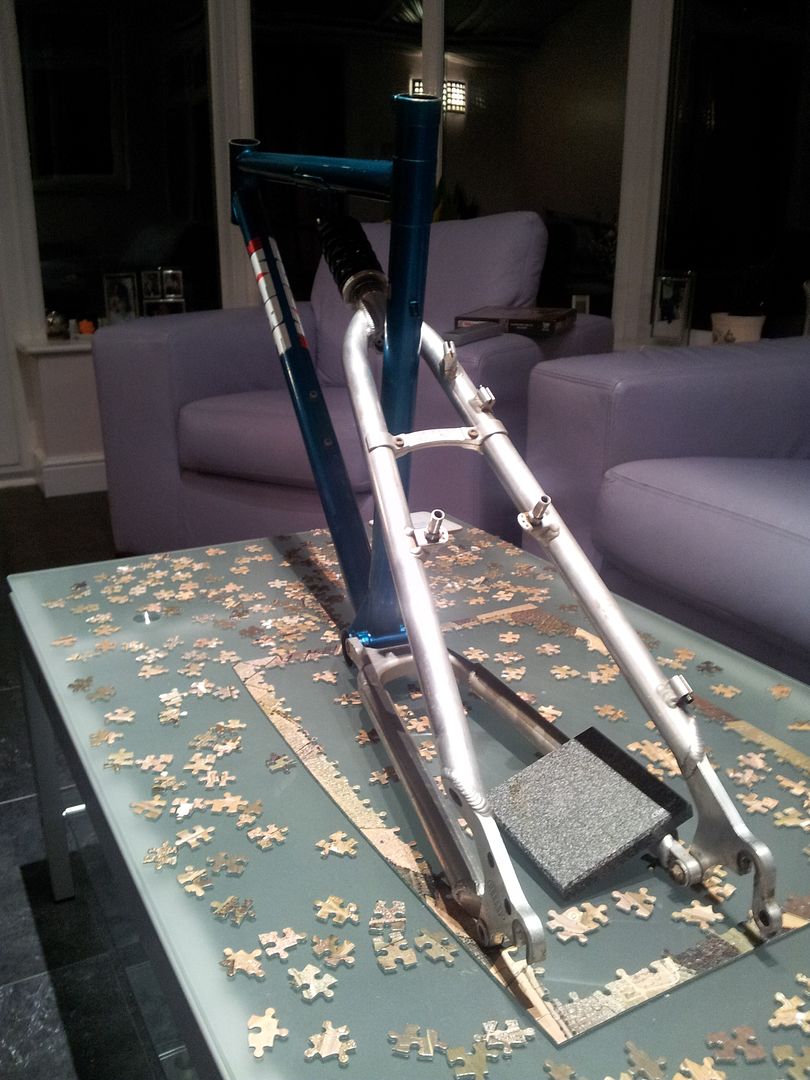 _________________
Back in the Dekerf Mountain Club - Hurrah! (1995)
Trek STP-300 (2001)
GT Zaskar (1992)
Dave Lloyd Tirant (Road) Paul Milnes X Bike (2013)