Here's one of mine to add to this thread. Fusion were a london based outfit. Designed very much in the UK, but contracted out to be built in Taiwan
They were only around for a few years (this is a 92) and are probably actually rarer than the Fuquay above. Many plagerisms from other brands BITD, AKA the Ritchey rear seat stay/tube cluster, oversize head tube, top tube cable routing, profiled Tange Prestige concept tubing (the best steel you could buy back then) and still one of the lightest- bare frame weighes just 4 pounds bare.
Oversize headset makes for a very tight steering and stiff front end. Handle really well.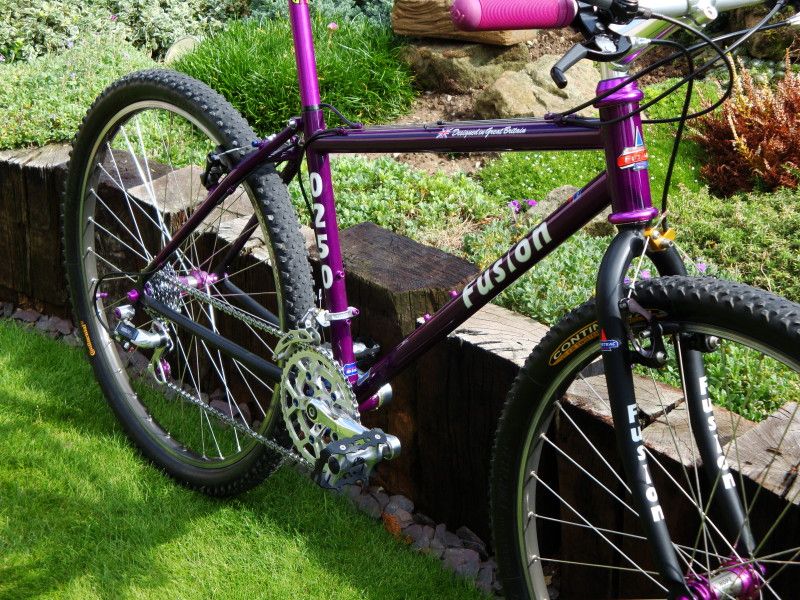 _________________
Live the dream-Ride on!