here is what ive done today.......
finished stripping the z4s down and given them a spruce.
machine polished the crown and arch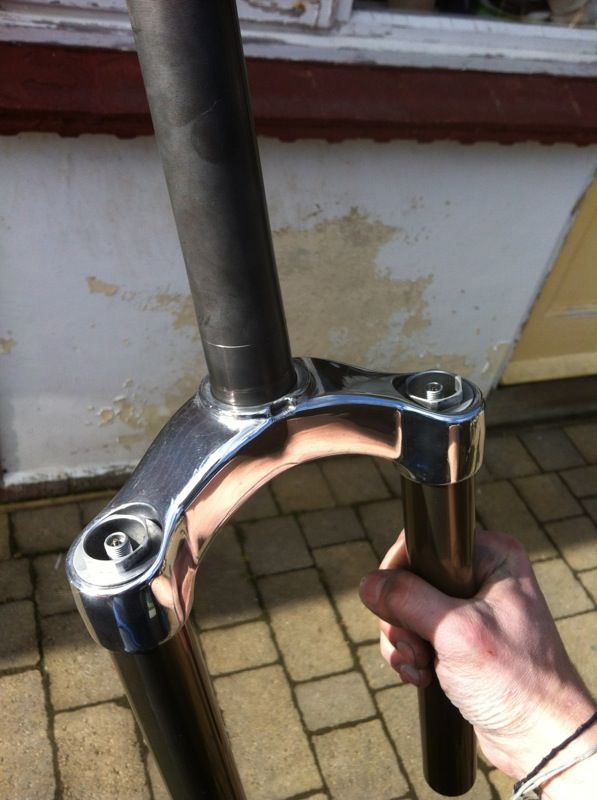 painted the lowers white
look really good in the flesh......
have new decals for them coming too, the chap who is producing the decals is customizing the frame and for decals to match each other and the theme of the bike so im ditching the original orange colour for red.
when i had the frame powdercoated i had the cranks done as well
its a nice tough finish and looks smart
i will be going single ring on the front and 8 speed on the rear so had the dmr chain reactor i have powder coated white too, have all new bolts and roller for it to go on.
i think i will eventually go triple ring on the front but im not a lover of it.
cant wait for the rest of the parts to turn up!!
hope you like
jon