Hi there. I've just won a Kona Fire Mountain on the bay for a wacking great sum of £33. I should be collecting in the next couple of days. The idea is that this will be my first (trial) project in restoring a MTB. Something i want to get into and hopefully fully restore an early 90's Explosif or similar next time round. This is very much a trial but i'm hoping to make it a useable bike to fit a child seat on for family bike rides in the summer.
Just a few questions:
Does anyone know what year it is?
Do all the parts look original?
Is there a 'how to' thread on the basics of restoring a bike?
Best way to get a stuck seatpost out of the frame?
How much do frame & fork resprays usually cost (heard Argos are good)?
Here are some photos of said bike;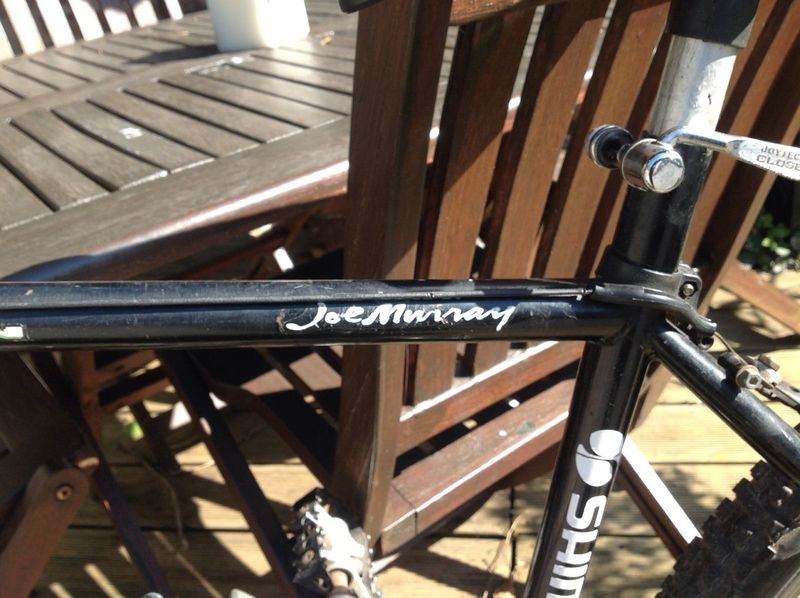 Frame is looking pretty scratched up but i'll clean it up as best i can and maybe just buy some new decals if i decide to even go that far. Plan is for some amber wall tyres, new grips and generally tidy it up as best i can. Really don't wanna throw too much money at it, that'll be for the next project
Any info on the bike or tips on restoring would be greatly appreciated.
Thanks, Alex