This is mine (courtesy of brocklanders023
), a work in progress...
Fitting the USE purple seatpost and Flite saddle is about as far as I've gotten at the moment, this is some of the other stuff I have to nail on:
Most of this is off my old 1990(ish) Carrera Quattro Comp which I've owned from new, and had sat forlornly for about 15 years. A few bits are going to be more modern - Avid v-brakes and levers, I might change the Ritchey ProLite bars as they have been severely cut down - as was the style at the time - so I'm on the look out for something period and preferably British.
The RC-36 is from a mate but the bolts that hold the steerer on are well stuck and I don't want to learn on them too much as they're not mine. I might see what turns up in the classifieds/eBay.
The Onza bar ends might get swapped for some X-Lites I have on my Specialized Enduro, undecided on pedals as well - I have an original set of the DX SPD's (or whatever the cheaper 'original' SPD's were), a set of more modern SPD's that came on my Enduro, or maybe I'll get some DMR's.
Wheels are Mavic 217's on Deore XT and are in fine fettle, the bikes going to mainly be used on the road so I've fitted some Schwalbe City Jet skinwall 1.5" tyres, although I might get a set of offroad tyres as well, maybe some Ritchey Comp Z-Max Classics, although I have got a half worn original Onza Porc kicking about.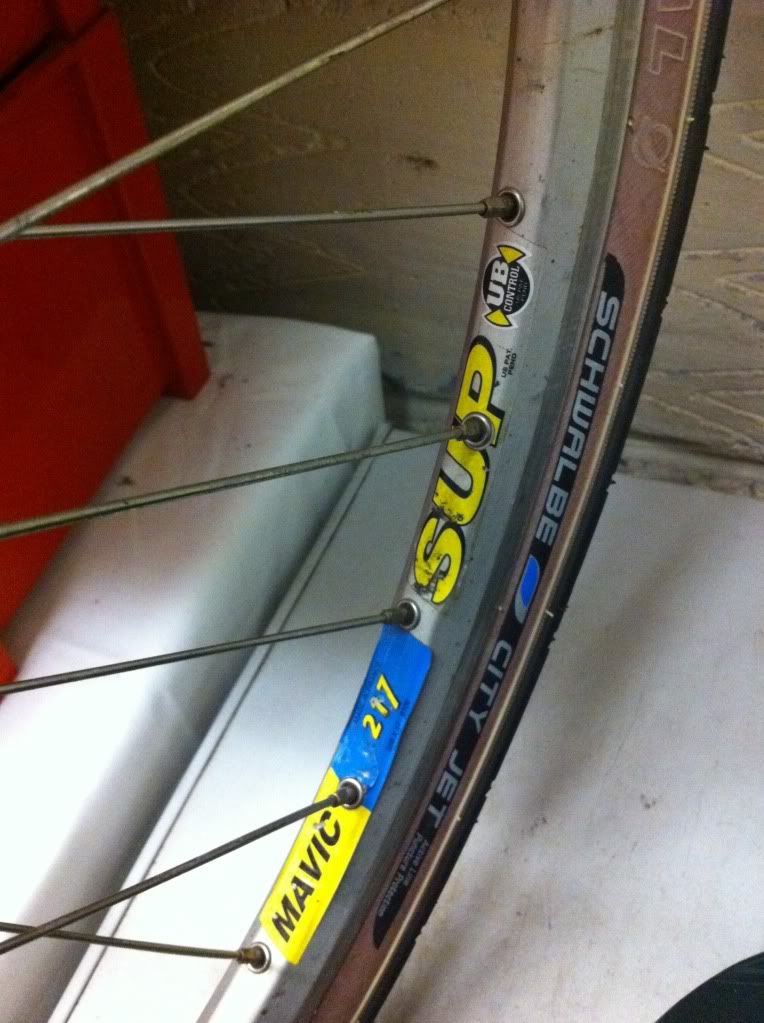 The theme for the bike is 'what I would have bought if I'd kept riding' rather than being a period correct restoration.