"Sound of the drums
Beatin' in my heart
The thunder of guns!
Tore me apart
You've been - THUNDERSTRUCK!"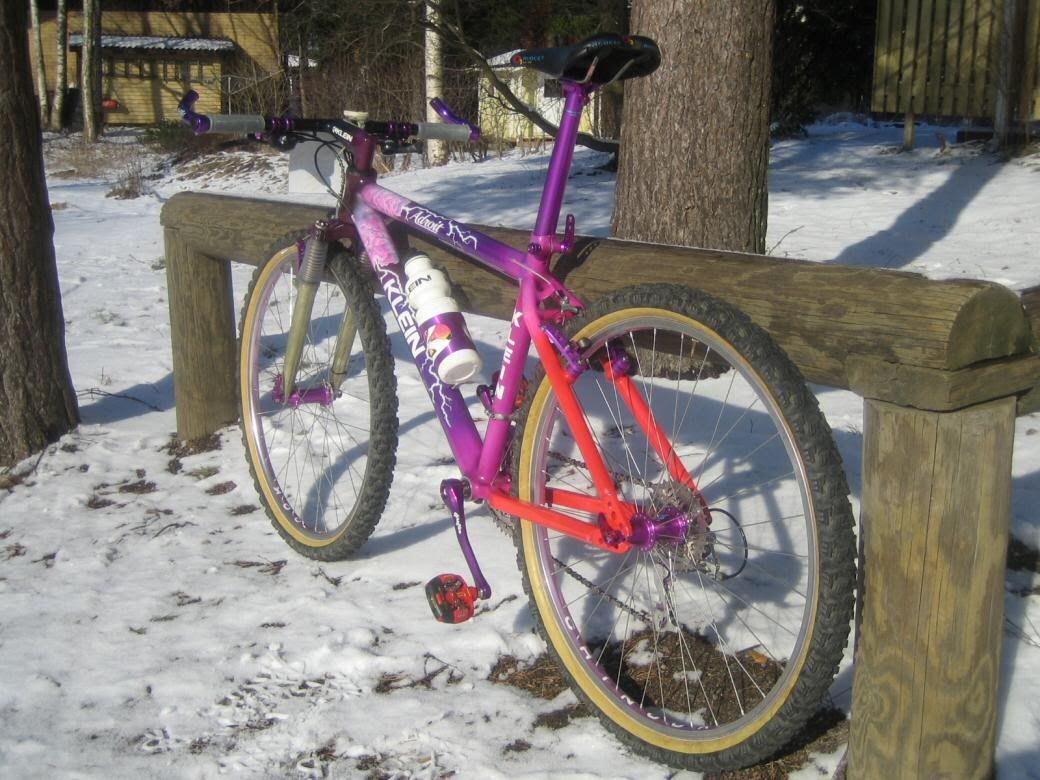 I thought this would be a long and difficult project but with some great luck I've managed to finish the bike that has been my "Holy Grail" for the last 15 years, actually ever since I saw it on an advert in the MBA magazine in 1993. Last fall I was lucky (or insane) enough to win this from eBay.
If you remember, I thought to build it up with XTR M900 and all the Klein parts like seatpost, cage, tyres, etc. But many of you insisted that I should build a "Tinker Juarez Team Replica" and luckily I took up the challenge.
And I think it came out great, even if I say so myself.
I think the racing plate is the sugar on the top for the bike really...
But I couldn't have done this without the help from you guys! The ones "responsible" know who they are -
THANKS BUDDIES
!!!!!
PS. Now where could I get that
Leader Gara Pro
helmet so that I could get it painted in Team Storm colours to match the bike and my jersey ?!?