And here's the bike after some updates: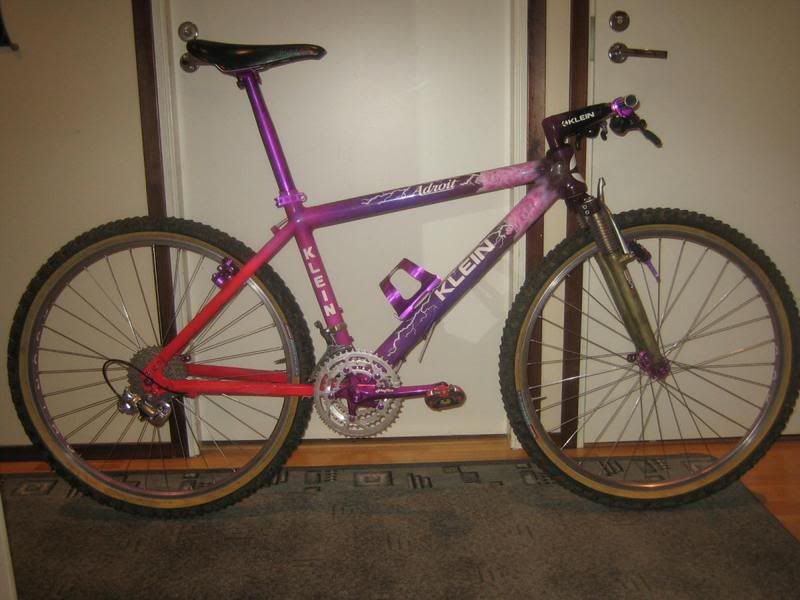 So it has now the Tinker wheelset, Tioga Psycho tires, RS Mag 21 SL/Ti fork legs with clear ATI Shockboots, correct Look S2R pedals, etc. etc.
Next step is to install the cables and Sachs chain.
The bike might look a little bit matte and it is since it has a special protecting wax layer on it... Under it, it has 3 layers of Autoglym super waxes on...