It should come as surprise to none that I love old Yetis. Something about the geometry, the lines, the company history... defines my retro passion.
In June, a friend from the Durango Cyclery came to me with this:
http://i77.photobucket.com/albums/j52/a ... CN0811.jpg
This was donated to the bike shop as part of a program to give bikes to people to who could not ordinarily afford one. The guy said it had been in his basement since he moved in, and he did not ask the former tenant it's origin. Russell, the shop owner, asked a few people around town about it, and former Yeti box van driver Tracy Wilde came forward to tell its story. According to Tracy, this belonged to Linda Parker, wife of former Yeti frontman John Parker. She had it built with all the 'nice stuff" (i.e. Bullseye) that the team was using back then. Apparently she never rode it much, because its not cracked. Anywhere. And it doesn't look like one has been repaired. How it ended up in this guy's basement is still a mystery, one that I'm working on solving.
Anyway, when he figured out selling it wouldn't generate funds significant enough to put back into the program, he's decided he wants to display it at the shop. He knows I'm "into this stuff," and asked if I'd offer a helping hand in its restoration.
Which I was more than happy to do.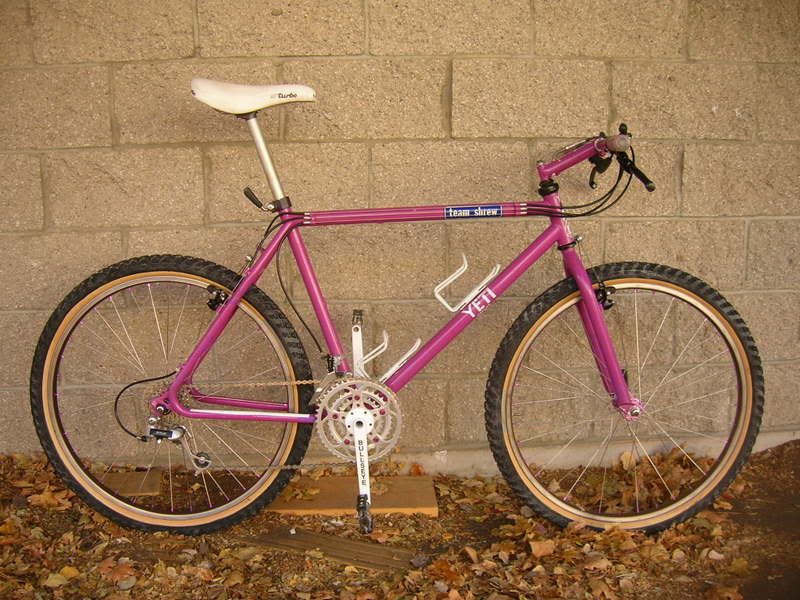 There really wasn't alot that needed to be done. Basically a massive amount of cleaning, touch up paint, new cables & housing, grips, saddle, tires, etc.
Frame / Fork: 18.5" 1988 Yeti FRO (no serial #) with Yeti Forks
Wheels: Bullseye Hubs 36h on Specialized GX26 w/ purple ano nipples
Cranks: Bullseye 180mm w/ Shimano 26/36/48 Chainrings
Quick Release: Shimano
Tires: NOS Tioga Farmer John's Cousins
Pedals: Shimano XT
Chain: Shimano
Rear Cogs: Shimano 600, 6spd Freehub
Bottom Bracket: Bullseye Integrated
Front Derailleur: Shimano M730 XT
Rear Derailleur: Shimano M730 XT
Shifters: Shimano M730 XT
Handlebars: Yeti Steel
Grips: Clear Yeti Logo
Stem: FTW
Headset: Epoch 1"
Brake set: Shimano M730
Brake levers: Shimano M730 Four Finger
Saddle: Selle Italia Turbo
Seat Post: Suntour XC
Paint: Purple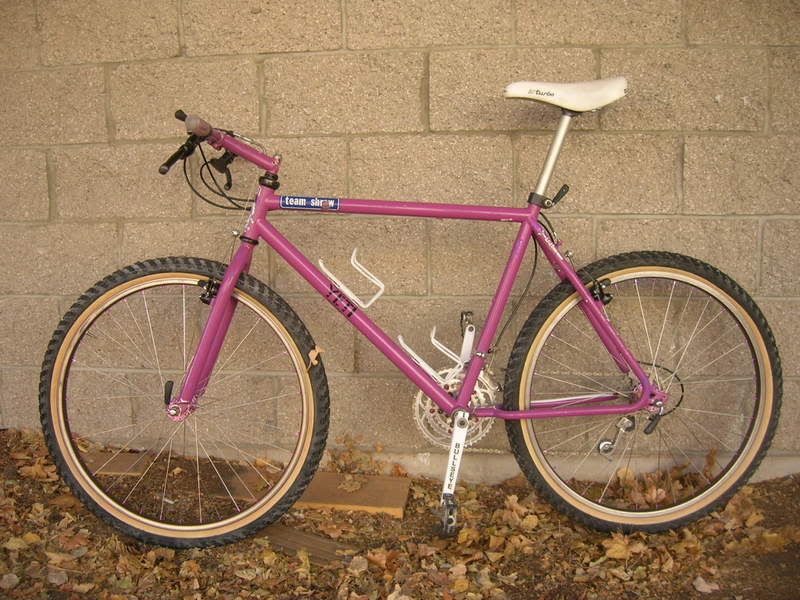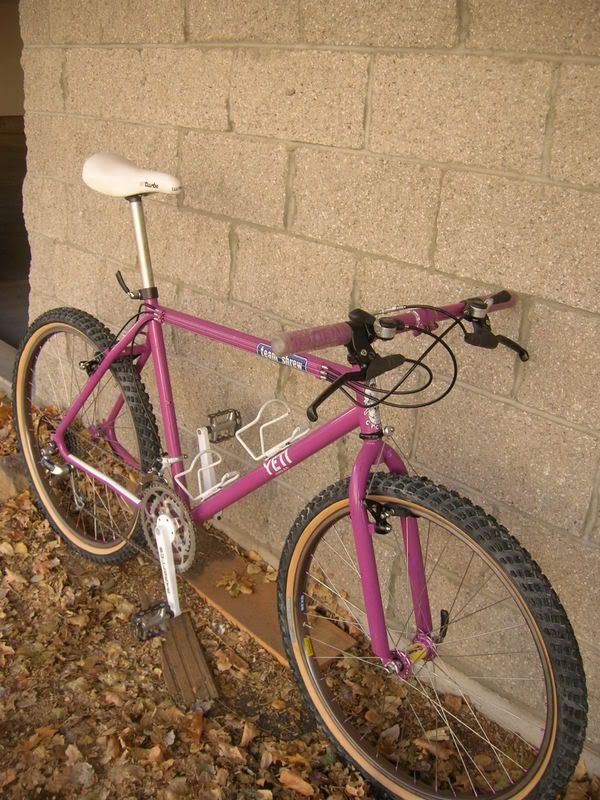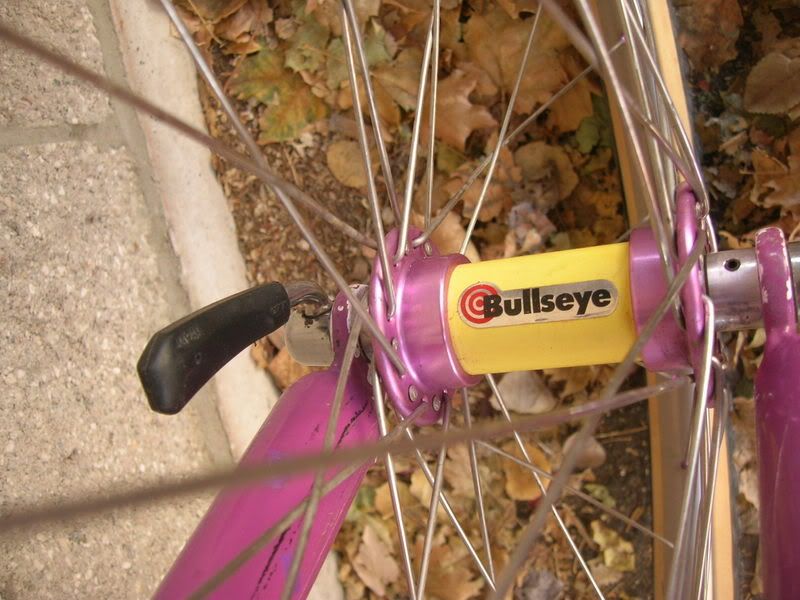 Much of this bike remains a mystery to me. Chris Herting is still in contact with her and he's going to ask for me. Some build notes-
*Although the purple was a stock color, it was originally white. You can flake off the purple and the white is underneath. but not on the bars and stem??
*Linda Parker must be tall. This is one size bigger than my FRO, which was too big for me. Perhaps thats why it wasn't ridden?
*I've learned Team Shrew (from the top tube sticker) was a dirt track (sprint cars) team that the Parkers supported / were into. The only other place in the world I've seen this sticker is on John Parker's 84 FRO formerly owned by Michael Staab.
Enjoy