Great bike! I had one of these pass through my hands last summer, in exceptional condition. Good on you to bring it back like that. If you want a reference point for the US-spec catalog build, click on this photo, and have a look through the whole album, I took a bunch of pics, then removed the shoulder strap and took some more. On of my favorite parts is the wheelset, high flange hubs laced to Araya's that have 'APEX' decals down the center.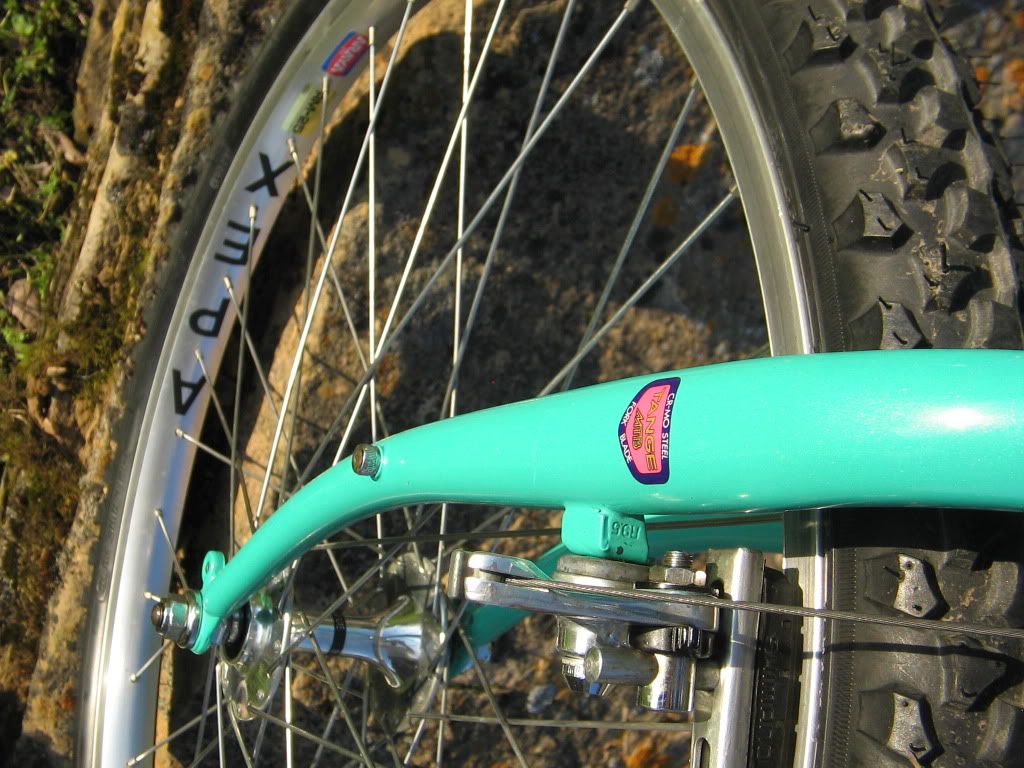 I also had to let this one go, and I do believe these two bikes were separated at birth as the frame construction is exactly the same-extra spokes, wraparound seatstays, rack boss on the fork, etc., although the parts group is 2-3 years newer, and this one has a Tange Infinity sticker, so as was mentioned I do believe they changed the tubeset somewhere along the line.
Both bikes were a total joy to ride, if I had infinite space I'd still have both.
1988 Scott Boulder-feel free to look through this album as well, this bike had gold-anodized Sunshine hubs laced to Weinmann concave rims, so cool:

_________________
Current Stable: ///84 Ritchey Timberwolf///86 Ritchey Timber Comp///87 Ritchey Ascent///87 Ritchey Ultra///88 Cannondale SM700///89 Teesdale Quintana Roo Superform///89 Santana Moda///90 Monster Fat///1996 Ted Wojcik Sof-Trac FS///1997 Ted Wojcik Sof-Trac FS///85 Shogun 400///85 Shogun 500