First up is what was until last month my regular daily ride- until I found you lot that is. Its was just an old bike which had been riden and enjoyed. Inspired by the amazing stuff on here I have turned this 1987 model Cannondale into my first retro build. Be gentle with us as we are new to all this malarky!!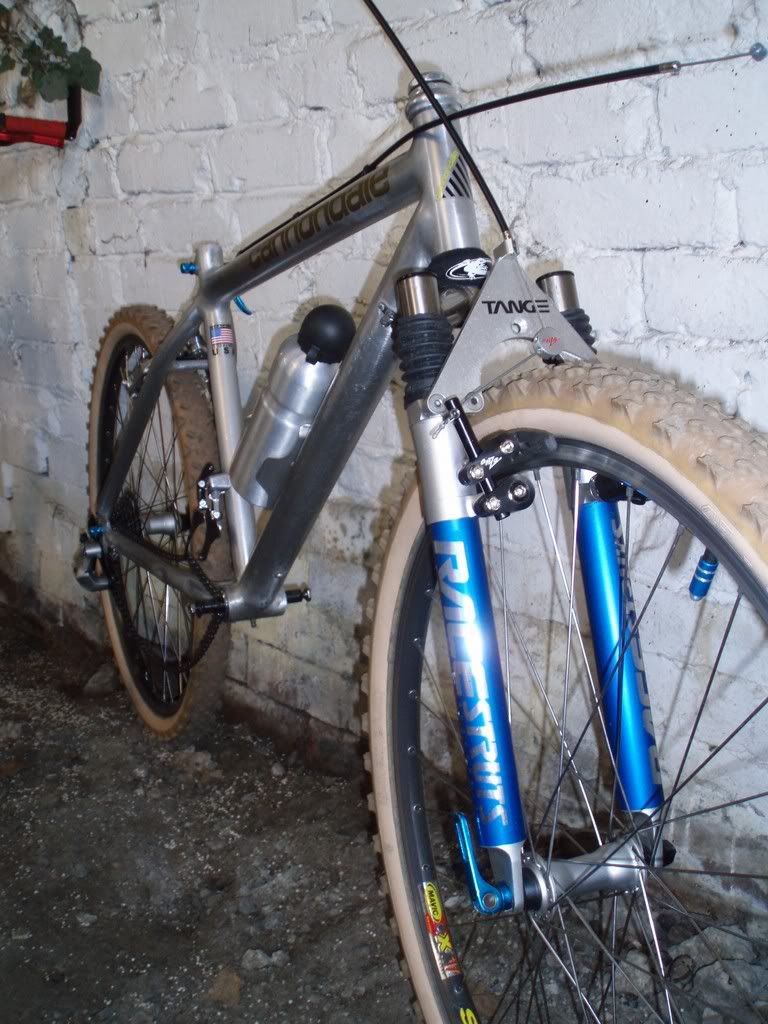 It was originally Slate grey but the paint was poor- now its a case of 'to paint or to polish?? I had a stripped and polished 'Dale back in the early '90s that looked cool so I'm unsure.
There is a pile of goodies to go on it- Cook Bros Cranks with Syncros ti BB, Syncros flat bars and bar ends, Ringle post, stem and Skewers and a nice pair of Kooka brake levers. Just looking for a pair of XT Thumbies and we're there.
Would love to get her finished before the 22nd of Dec, the frame number has the build date on and it'll be its 21st birthday
Will keep you up to date on how it goes and post pics and a final spec as soon as its finished.
Next up is my other bike- not technically Retro but I love it to bits. 1999 Klein Mantra
Mods are, Bontranger Racelite Tubeless rims on DT Swiss Hubs, Magura HS33 20th Anniv Brakes, Race Face XC Crankset and Syncros Risers. It might not be a classic Klein but its still special and anyway with 2 kids and a Classic Alfa Romeo to run I cannot afford an Adroit