Hi.
Some years ago i bought a Yeti Ultimate from a friend at Yetifan.com. He bought the bike new in Colorado, i'm the second owner. When i got it, it was fully blinged with alot of fancy purple stuff and Manitou fork.
I never got used to the blinged stuff and decided to make a bit more classic build out of it. Since the bike has it's original paint and stickers i thought it would be cooler with a more period correct build.
I also think of the Ultimate as a hard working mtb, not a necklace.
I stripped of all the purple ringle, topline and other fancy stuff and replaced it with xt part's, black hyperlite and neonyellow accutrax with a-tac stem.
For a short period i rode it with full xtr m900, but i recently replaced it with period correct xt.
I'l give you three different builds. The last ones, is how it looks now. Enjoy!
This is also the current spec list:
Frame: Yeti Ultimate 16"
Fork: Accu Trax
Headset: XT
Stem: A-TAC
Handlebar: HYPERLITE
Grips: YETI
Barends:
Brakes: XT
Brake Pads:
Brake Cables:
Cantilever cable hangers:
Brake Levers: XT
Shifters:
Front Derailleur: SUNTOUR XC
Rear Derailleur: XT
Derailleur Cables:
Cassette: XT
Chain: XT
Cranks: XT
Crank Bolts: XT
Chainrings: XT
Chainring bolts: XT
Bottom Bracket: XT
Pedals: Very light old school looking pedals.
Hub Skewers: Actually xtr m900
Rims: MAVIC
Hubs: XT
Nipples:
Spokes:
Tyres: PANARACER TIMBUK II
Tubes: CONTINENTAL
Saddle: FLITE
Seatpost: XT
Seatpost Binder: ORIGINAL YETI
The frame including the paint and stickers is in very good original condition. All the components are used but also in excellent shape.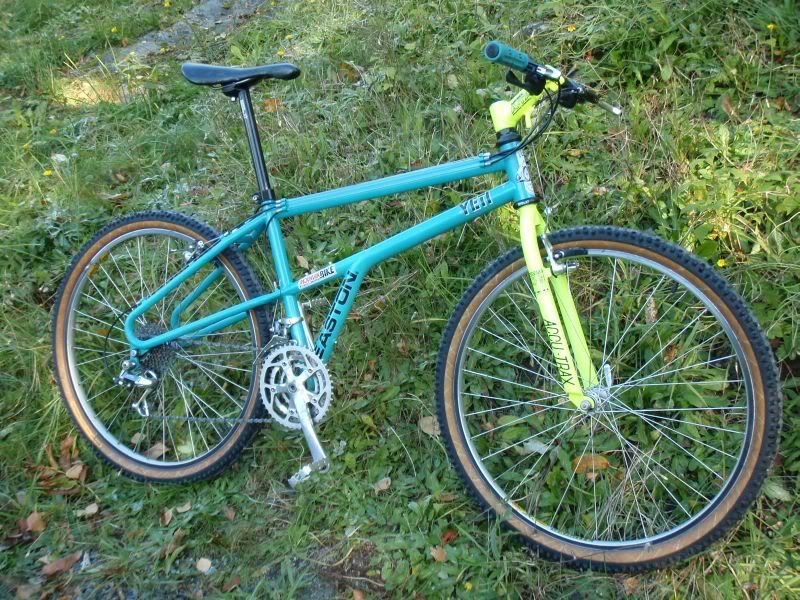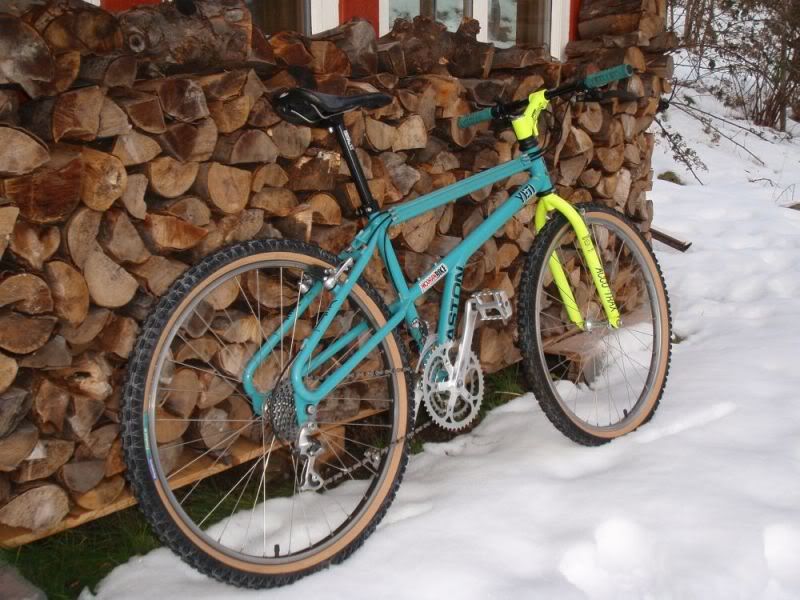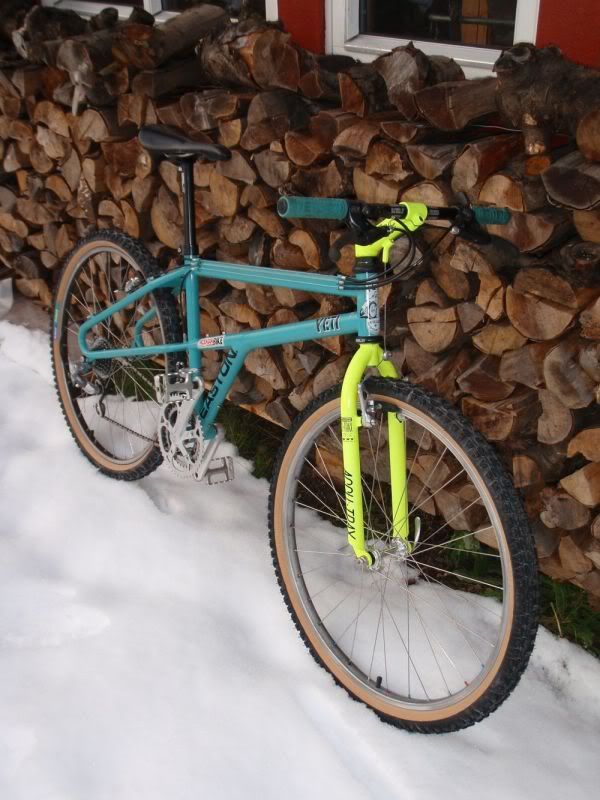 _________________
Yeti arc as, Yeti arc as lt x2, Yeti Pro Fro, Yeti Fro, Yeti as3, Yeti Arc x2 and Yeti Ultimate x2.