Right, a massive thankyou must go out to Cass for this, who offered up this frame and forks for free, and was lucky enough to be close to some family to arrange a collection.
As is, it wont actually be in my hands until a visit from the folk's next weekend, but my bro is collecting for me on Sunday.
This is what I am getting
Plans are to give it a good clean and polish and assess the damage, then build it with what spares I have and run it as a high(ish) geared single speed (there is some damage to the mech hanger apparently), with slicks... no NOS suntour on this old girl
I know this wont appeak to many of the purists out there, but considering that not so long ago it was discarded by the roadside, the fact that its going to be loved at all is the important thing
In time, It may be custom painted in blue and white to match my '63 Beetle, but that is a long way off (gotta finish the car first
)
There will be no progress on this until its actually in my hands, just thought I would share with all, and send my massive thanks to Cass
Watch this space.....
.
.
.
.
.
Finished
Will tweak a few things, such as saddle, gearing and probably levers, and also have to fit some NOS Chill Pills when the cables finally arrive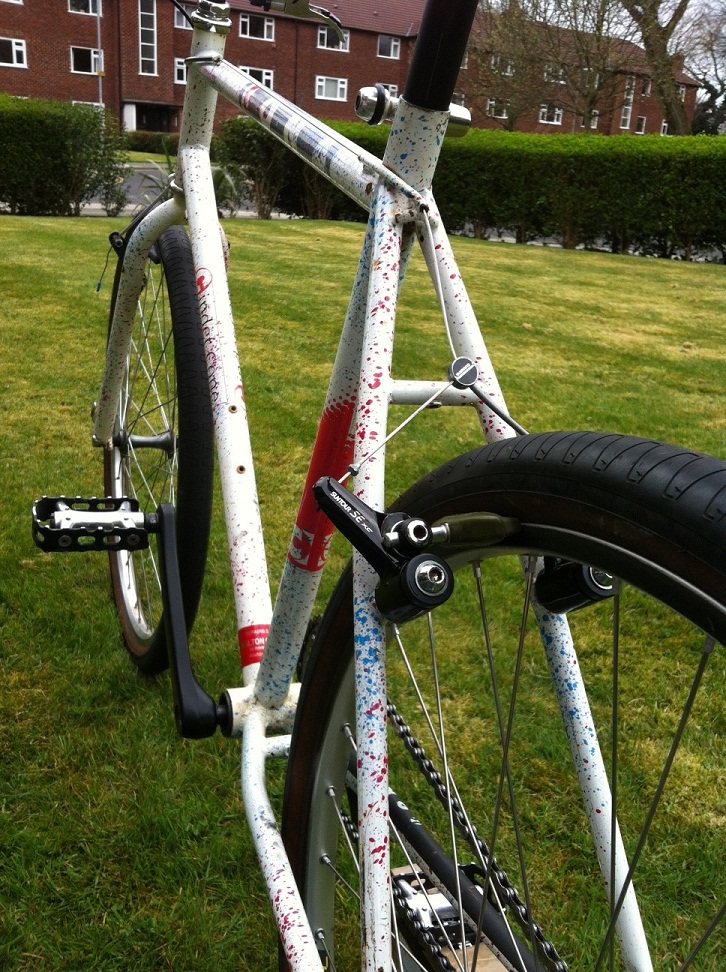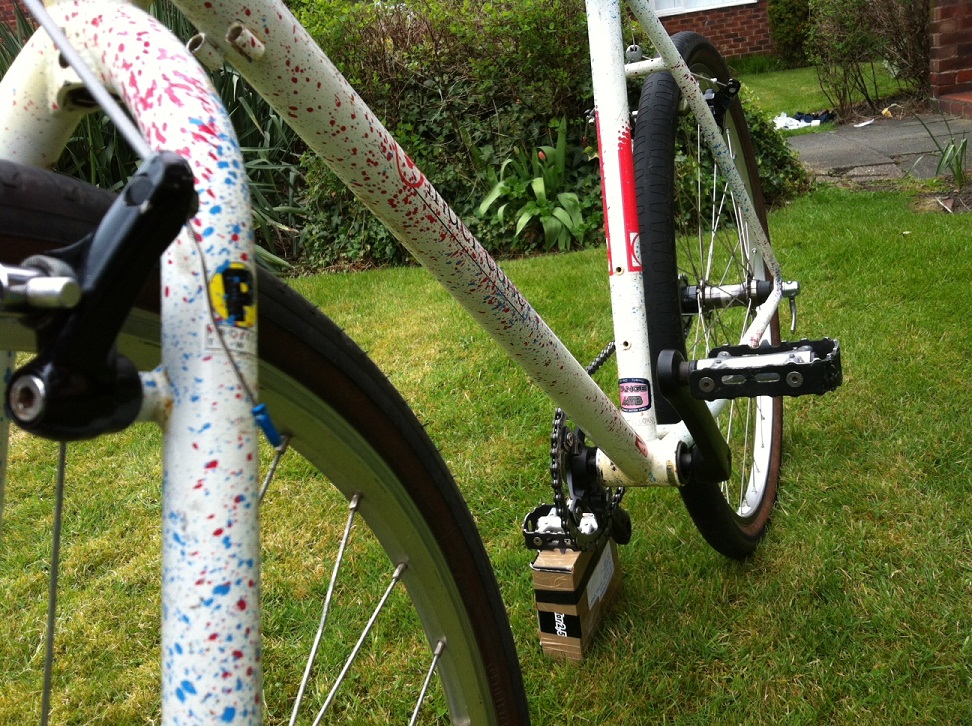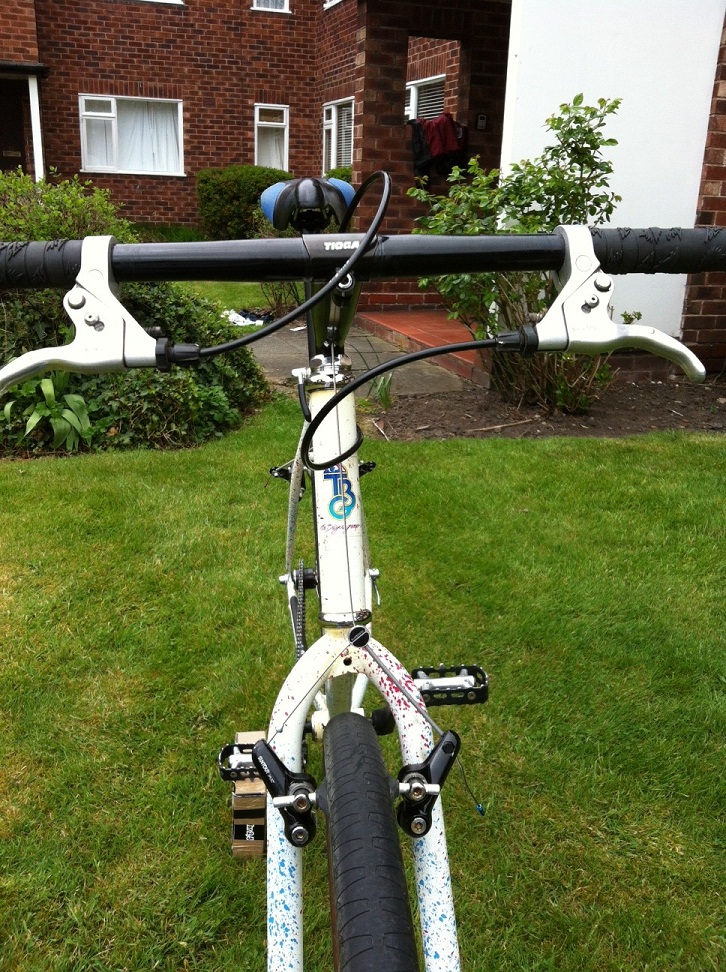 Sort of Finished - spec sheet
Frame
: 1990 TBG Kona Cindercone 18"
Fork
: 1990 Kona P2
Headset
: Sealed Tech (stock)
Stem
: Tioga T-Bone/Kona Velocity
Handlebar
: Kona Cr (Stock)
Grips
: Onza Porcipaws
Brakes
: Suntour XC (SE rear)
Brake Pads
: Billy no names for now
Brake Cables
: Jagwire
Brake Levers
: Suntour Pro/Shimano STX RC
Cassette
: SS 16t
Chain
: Various
Cranks
: Shimano MT60 (painted satin black)
Chainrings
: Shimano 38t blagged from my LBS for gratis
Bottom Bracket
:
Pedals
: Shimano XT M737 (I think)
Hub Skewers
: Shimano
Rims
: Mavic 231 Ceramic rear/Ukai UM12 front
Hubs
: STX RC
Tyres
: Continental City Slicker 1.5
Saddle
: X-Lite (for now)
G