Thought I'd post a few pics of this now it's getting close to where I want it.
Always thought the mid 90's HeiHei's were not really suspension corrected as they have pretty slack angles.
Running 39cm atc Pace Rc30's Looking for some nice P2's when they come along, but think they look pretty fine and it handles really well.
It's the King Kahuna version, with 6/4 back end and gusseted top and down tubes.
Haven't weighed it yet, but it's around 20 at a guess.
What's the verdict? Not sure whether the Pale blue decal centres go with the 3 DV?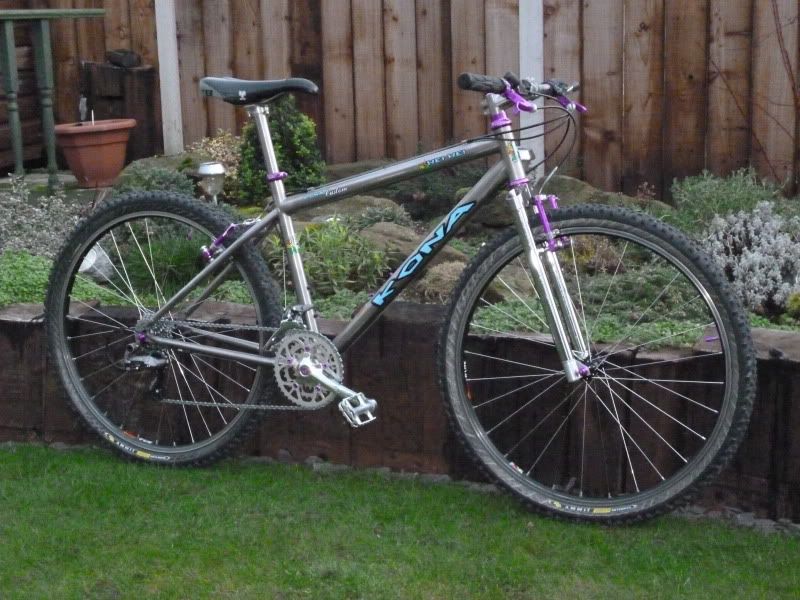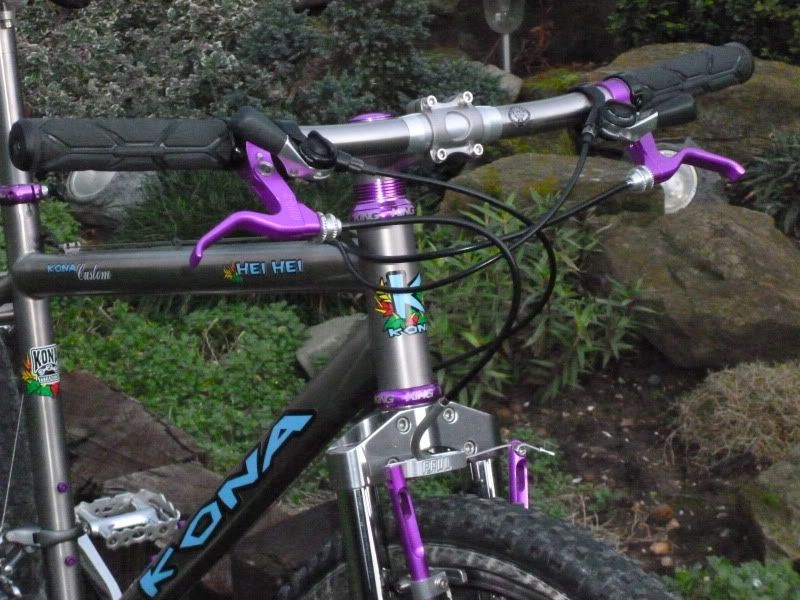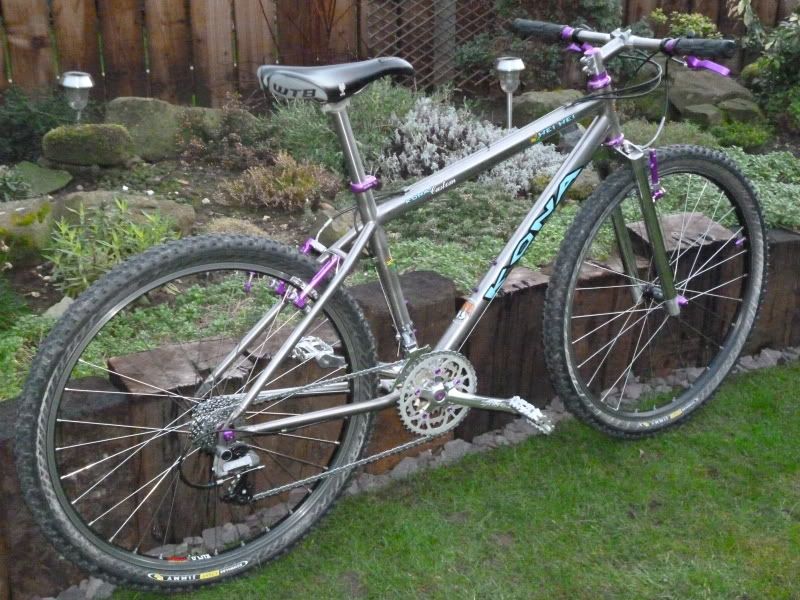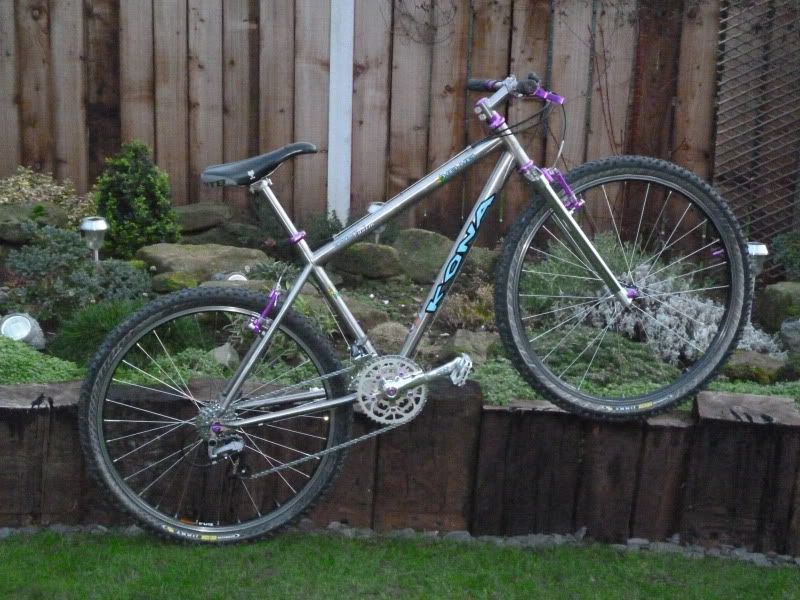 _________________
Live the dream-Ride on!