OK I'm weak, I picked this up from ebay (it was very cheap and locall).
http://www.retrobike.co.uk/forum/viewtopic.php?p=1441717&highlight=#1441717
Any experts hazard a quess what model ?
My guess is a 95 Rebound. 95 was only year to have All Terra and Triple Triangle decals together. It's got a groovetube for the rear brake cable only. Mainly Altus groupset. Photos don't quite show the colour (it's more Fosters can), which I think was Candy Blue (its not the Oupost colour). So if it's 95 that would make it a Rebound or a Karakoram (think Rebound from spec).
Luckily I had some correct vintage forks knocking around and binned the BSO ones. Decals are in such good nick I might be inclined to tough up paint and keep it as a runaround.
Looks great from a distance with forks on.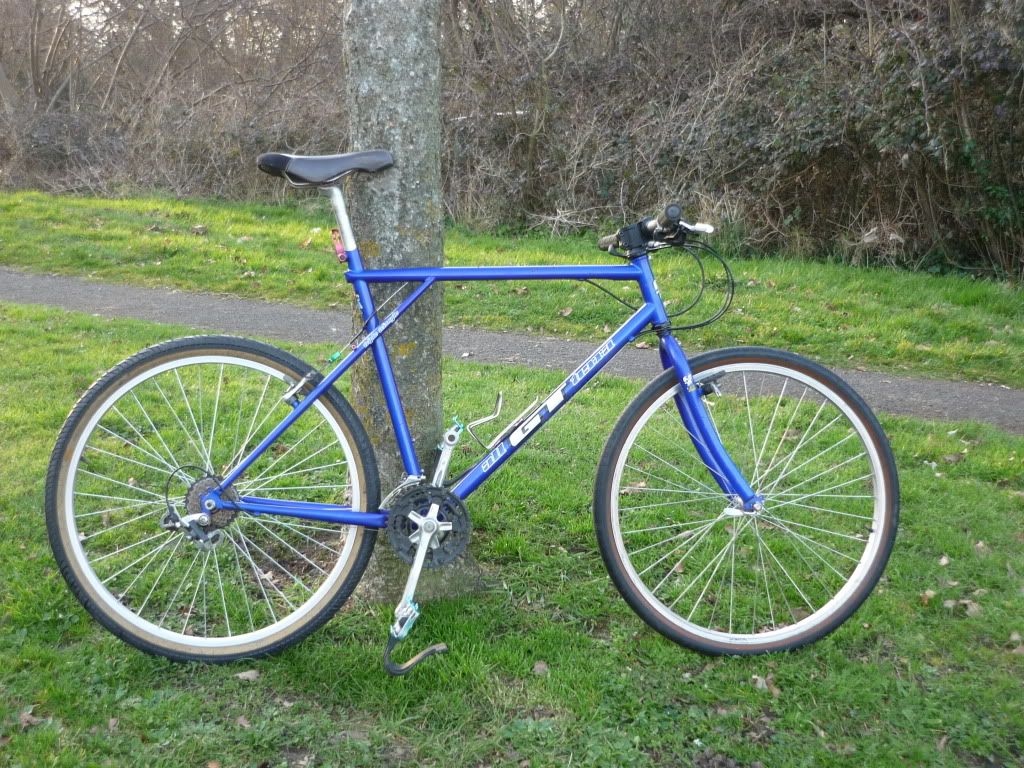 Tin-worm coming through paint but decals (which are original) are mint.
Very short DH stem (believed to be Azonic).
Single groove tube
[/img]
_________________
'94 Zaskar
,
'95 Talera
,
STOLEN '95 Rebound
,
'96 Backwoods
,
'97 Timberline
,
'99 Tequesta
,
'99 Outpost Trail
, Outpost,
'06 Carrera zzzzz
, '88 Muddy Fox Courier, 92 Avalanche, 92 Saracen Rufftrax Elite, 90 Timberline... theres probably more in the shed.
I need therapy....some say THIS IS THERAPY !!!