Stumbled across this site a while ago and i got me thinking, i NEED a retro bike.
So, the story starts, I had a M-Trax Titanium Team edition, when i was a young kid which got pretty destroyed all the components got replaced with cheap anodised stuff (as you do as a kid) and the wheels resembled 50 pence pieces, fortunately i save the frame, some years later i decided i was going to rebuild it and had the frame re-sprayed, however i lost interest, untill i found this site.
the Frame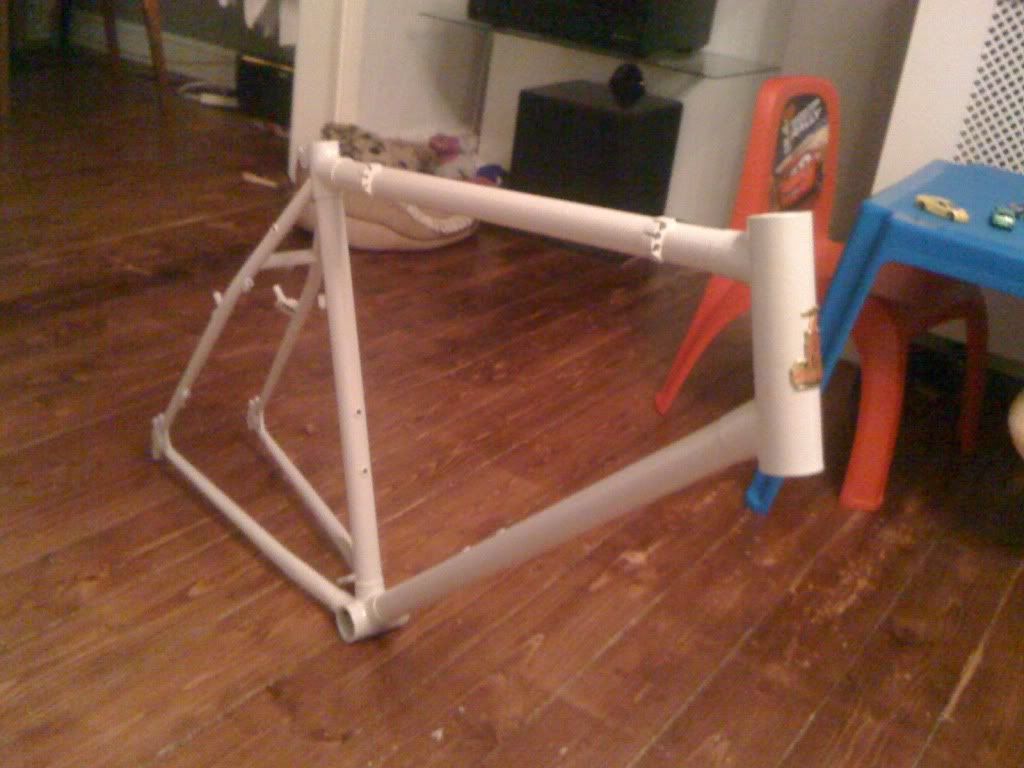 as all i had was a bare frame i thought the most cost effective option would be to source a donor bike, after trawling ebay i found a Dyna-Tech Diablo STX, which i won for a pricely sum of £31
, (we will forget about the 4+ hour jouney to collect it, lol)
so the striping and cleaning began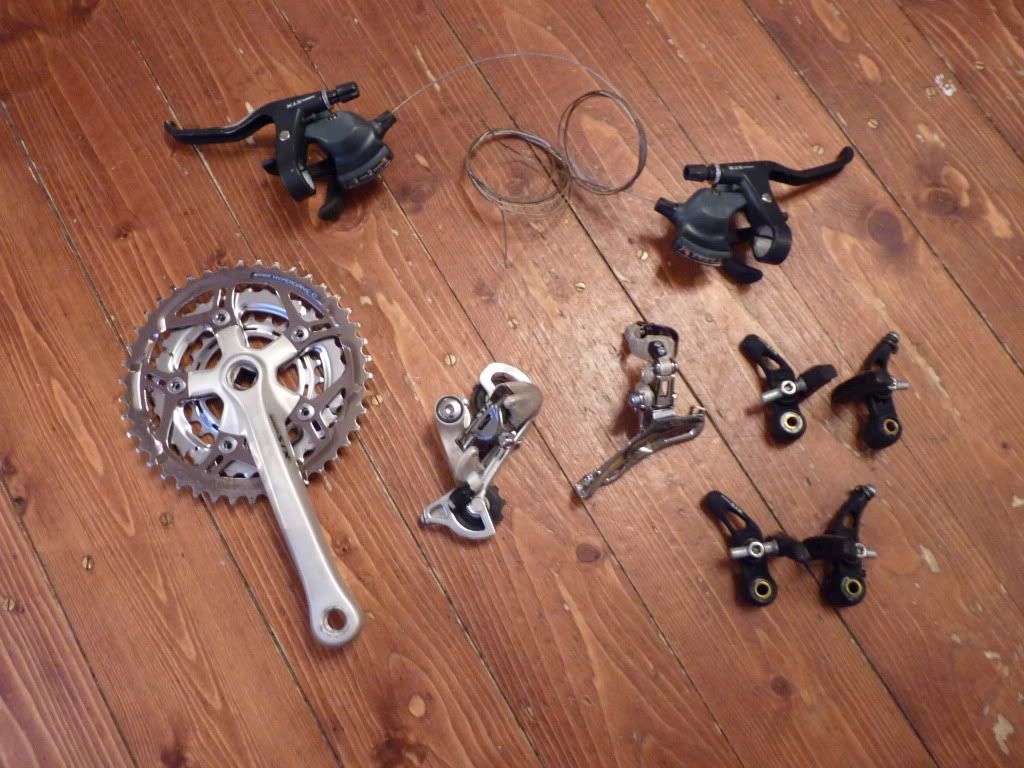 and the forks and stem were sent to a mate to be resprayed. I later discovered upon closer inspection that the M-Trax frame and the Dyna-Tech frame were EXACTLY the same. Once the forks where back from the painters it occured to me that it doesnt look like a M-trax anymore, due to the UGLI forks
so the decision was made as the frames are exactly the same and i will be using all the Dyna-Tech components, it will be badged as a Dyna-Tech, so consequently started sourcing some decals (thanks ccref).
This brings me pretty much upto date, so this is how it stands