Started this build about 2 months ago.
got it from here, looked good in the picture and i always wanted a STS, so decided to go for it.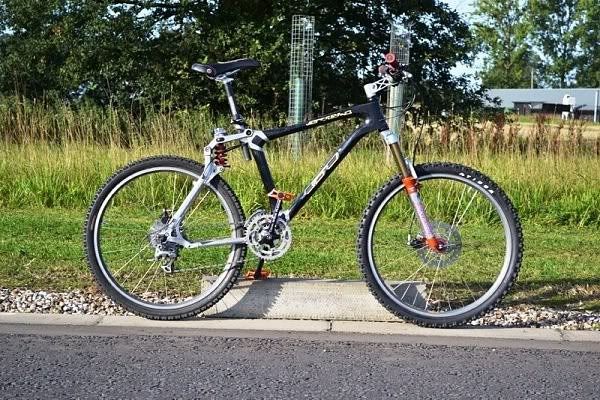 picture above of the bike, as i got it.
Drove 350 round trip to pick it up (never again)
overall condition was good, decals were chipped and just need a good clean, this did have a odd mix of parts on it. Shimano Ultegra rear mech for example.
so decide to give it a upgrade and change a lot of the part,
I decide the first thing to do was to sort out the decals, so removed them, and cleaned up the frame.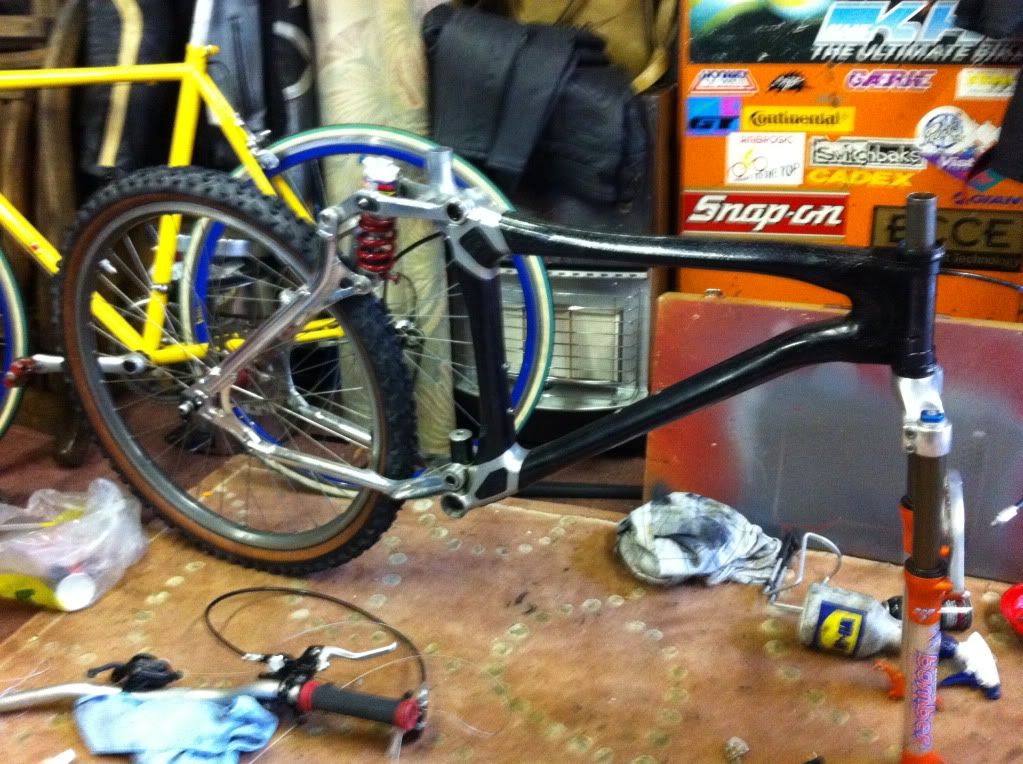 I got some decals from ebay US, got them, not the best quality and applied badly by me (rushing), looked good from distance, so decided to change them again, to some different decals from the US again.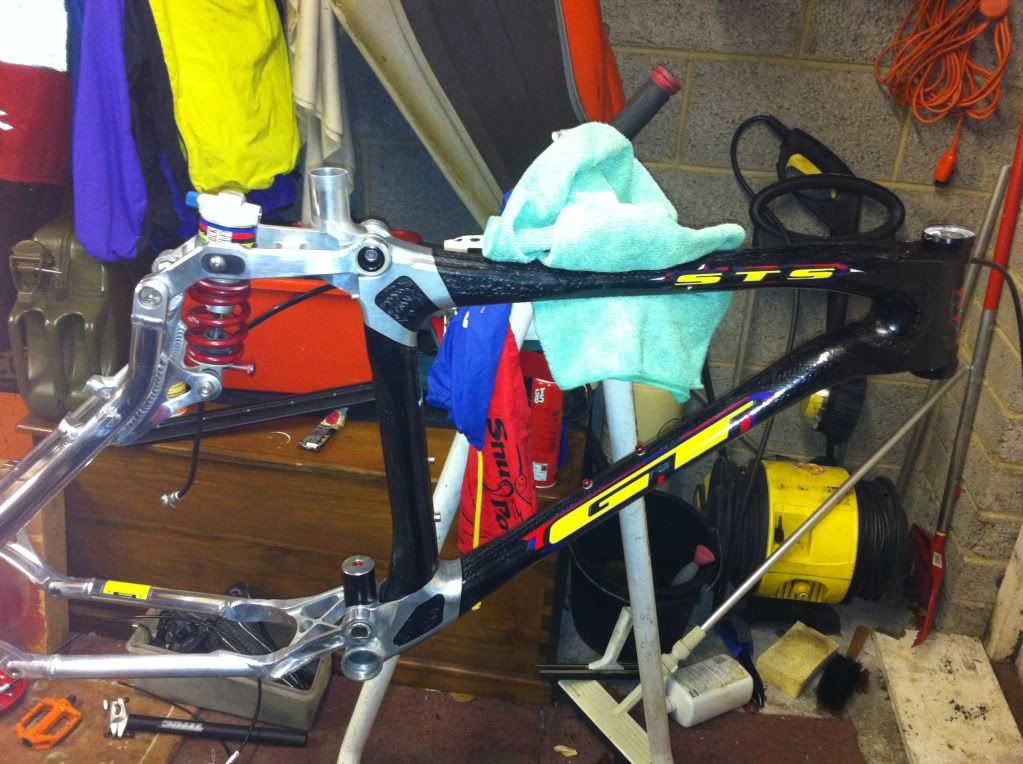 1st try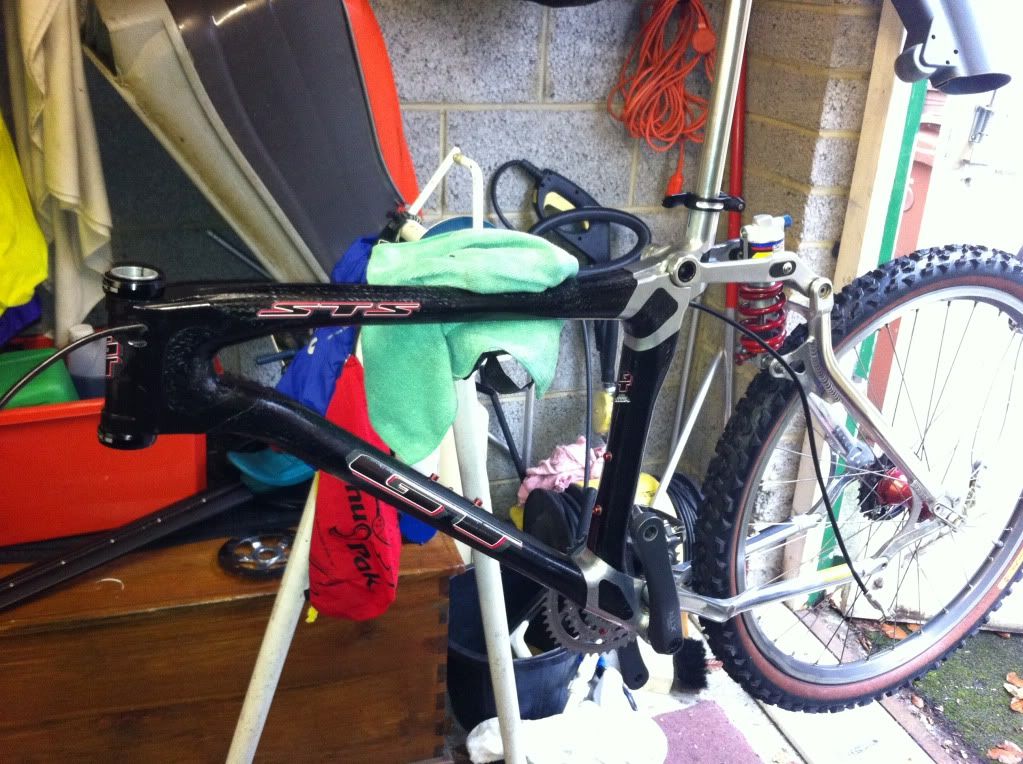 2nd try (current)
Changed the gearing to full XTR M950,
Still cant decide on the final parts to put on,
Stem - i was think a silver Kore elite stem (same as the one on, but in silver)
Bars- USE atom riser bars, or easton monkey carbon bars
Forks - at the mo have MXC 2002 marzacchi on, but have some Z1 in white with blue decals but thinking to change the decals to red to match the bike.
any suggestions?
Bike above is how it is now,

_________________
GT Zaskar 97
GT Xizang 97
Yeti BigTop 12
Condor Leggero 12