wow from this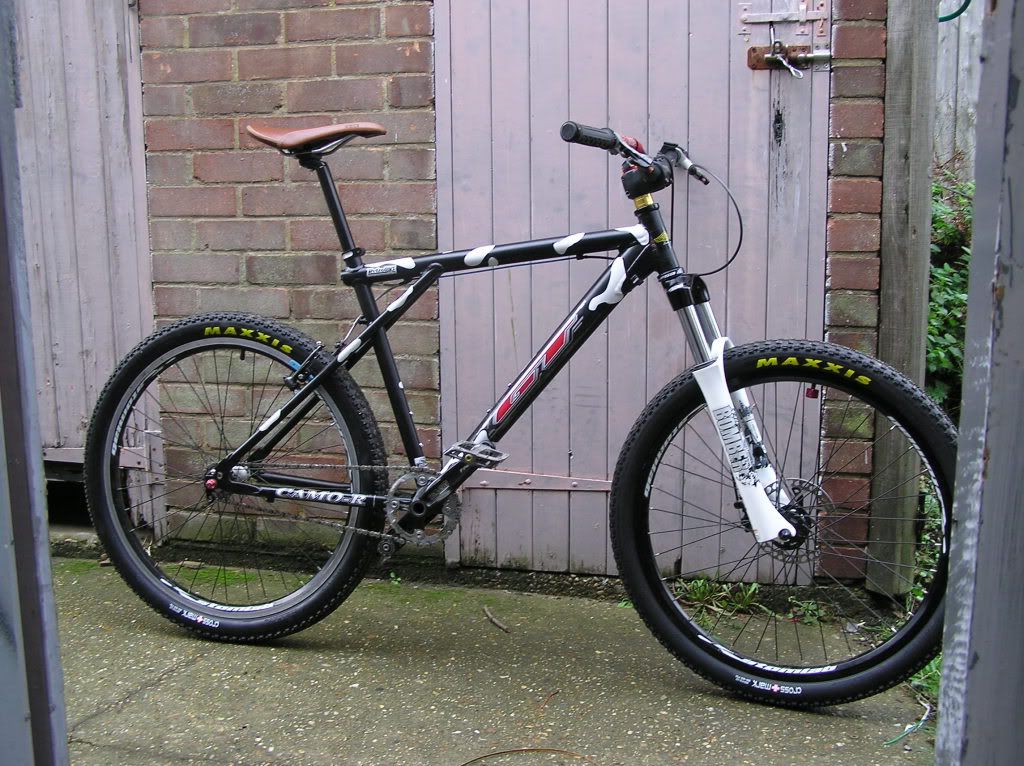 to this
new wheels with 737 hubs, and matching skewers
, on spesh rims. shod with phsycoII's
weight down to 23.75lbs.
left to do
1: find and fit some 739 v's
2: find and fit a more appropriate saddle
3: poss fit some wider riser bars
4: poss fit a longer stem
5: decide what to do with frame, fill dent and paint? strip anno and polish? leave as is and add decals? garrrrr!!!!
_________________
98+ botm vote now!! go on whats the worse that can happen
viewtopic.php?t=185298
http://www.re-cycle.org/