little up date cos i'm having a lazy sunday
scraped most of the paint off but got bored so left as is, in the spirit of the build.
now running twingle speed with a sweet rohloff tensioner, as used as a commuter and ss off road flyer.
didin't get on with stem and bar combo so fitted sweet fly stem and some dmr alloy wing bars in red.
ergo grips too which have really increased comfort too.
its a nice change to ride a bike of this quality but not care if it gets marked and bashed about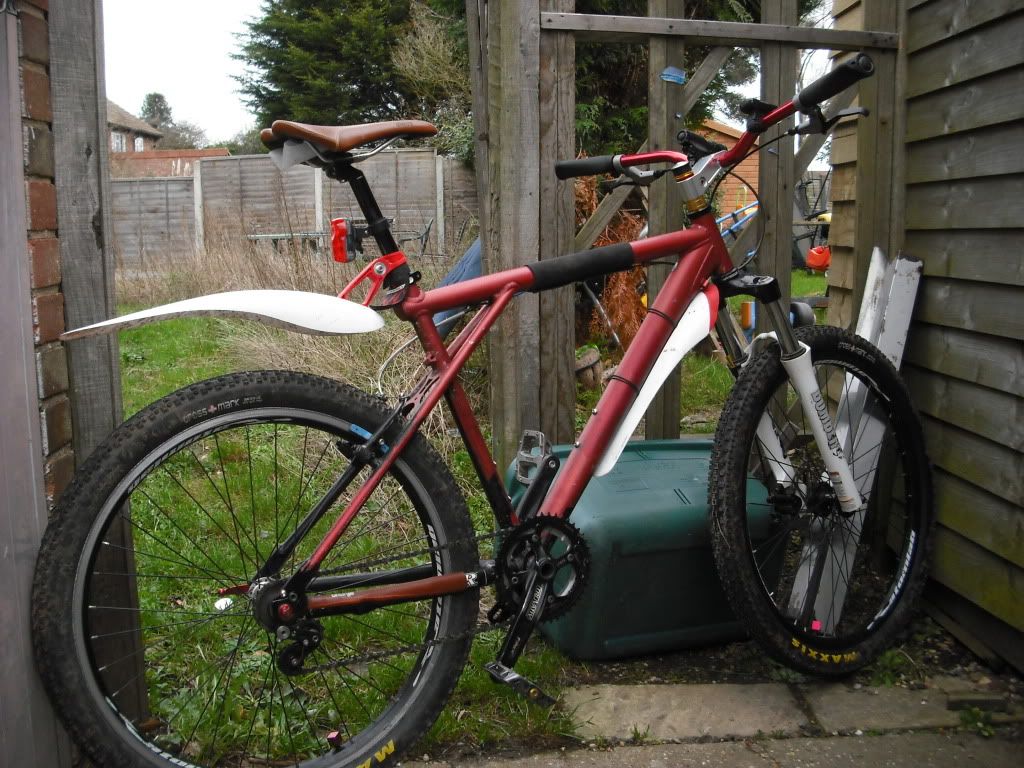 _________________
98+ botm vote now!! go on whats the worse that can happen
viewtopic.php?t=185298
http://www.re-cycle.org/