I love seeing others with this bike. Here's mine ('92 vintage I believe). It's all original and I'm the original owner. And, yes, I still ride it 3-4 times a week here in Colorado. I took it in for a tune this spring and the tech said, "Whoa, check this out!" and called everyone over to look. "How long has it been since you've seen one of these?" they asked each other... "Forever"! "That is rad man!" Etc. Ha!
Then, I was on a trail about a month ago and these guys said, "Wow, that's an expensive NEW bike." I laughed and told them it was 20 years old which they couldn't believe. It's so old nobody knows it so they think it must be new! HA!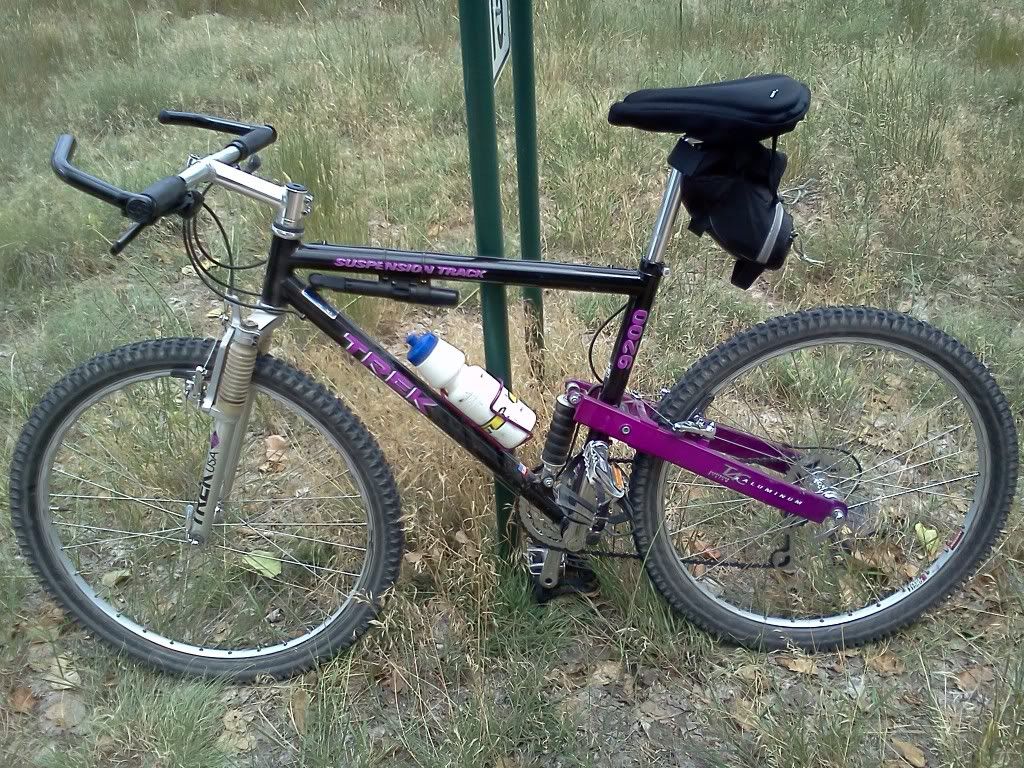 So, ChickenBall, if you haven't painted your swingarm yet - here's the original color of purple (it's always in my basement or garage).
Cheers!